This easy-to-make curried mince and cauliflower bake is absolutely full of flavour! Every mouthful leaves you quietly savoring all the taste combinations within. So don't be surprised when the table goes quiet shortly after dishing up.
It's a Curried Mince Bake that is Effortless to Make
One of my favourite things about this delicious bake is that once you have all your prep work done, you can pop it in the oven and walk away! So you are really only spending that 15 minutes of prep time in the kitchen.
It starts with mixing together some especially paired ingredients. The basil pesto gets mixed into the mince, and the coconut cream and curry paste are blended. At this point my tastebuds were already jumping for joy. Then, all that is left is layering your ingredients into a baking dish and popping it all in the oven for about 40 minutes.
Its a Versatile Meal
You can play around with this curried mince cauliflower bake as much as you want. If you don't like the curry, simply leave it out. Or swap the basil pesto for that of a different herb. And of course, if your gut is happy with dairy, it is also delicious with fresh cream. However, if you can only have a little bit of dairy, I recommend saving it for some cheese. A layer grated over the top and popped back in the oven for 3 minutes adds even more luxury to the dish
I tried quite a few different arrangements and found that all the ingredients cooked to perfection when I used the order specified below. But the order of the layered ingredients is not set in stone, so feel free to play around.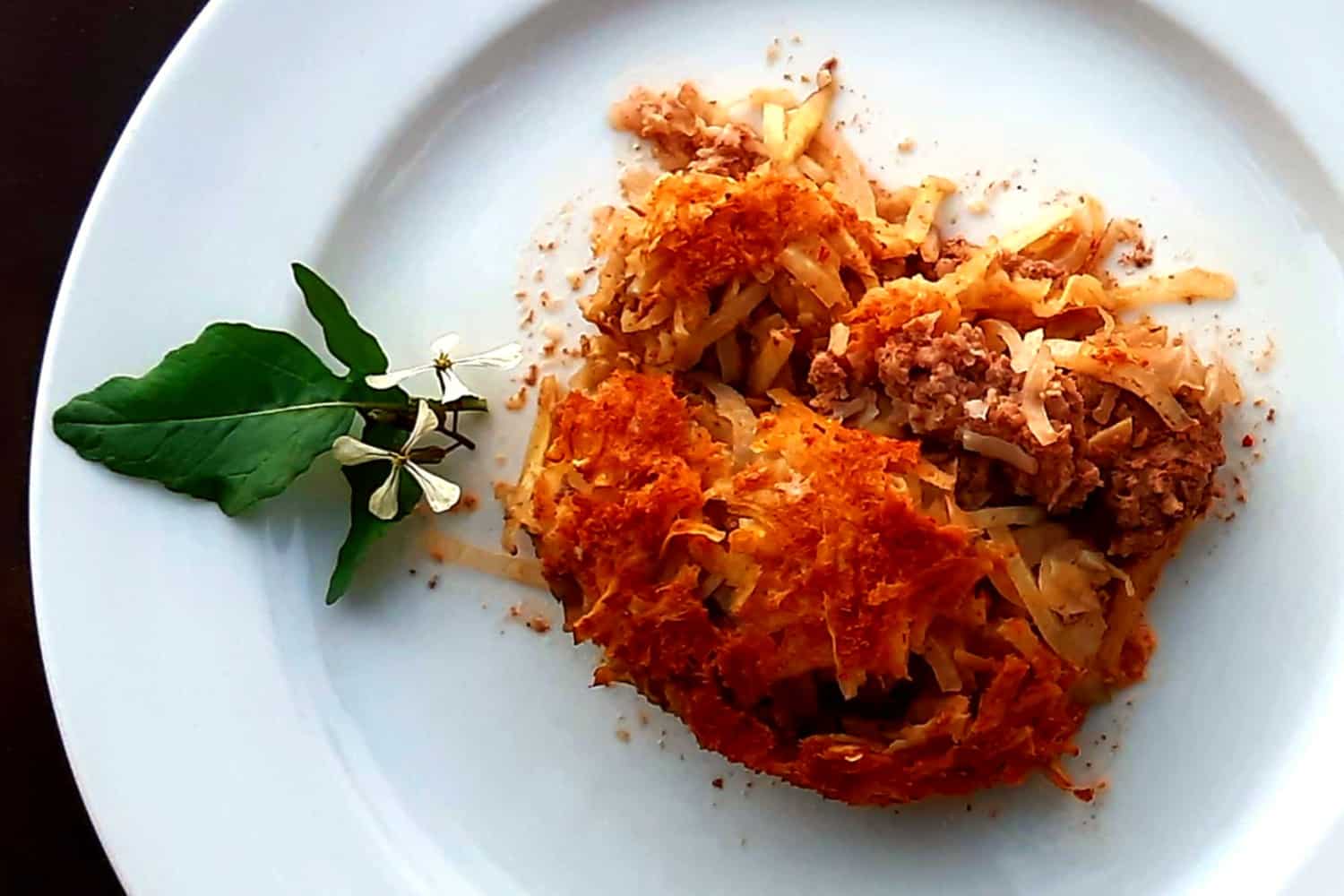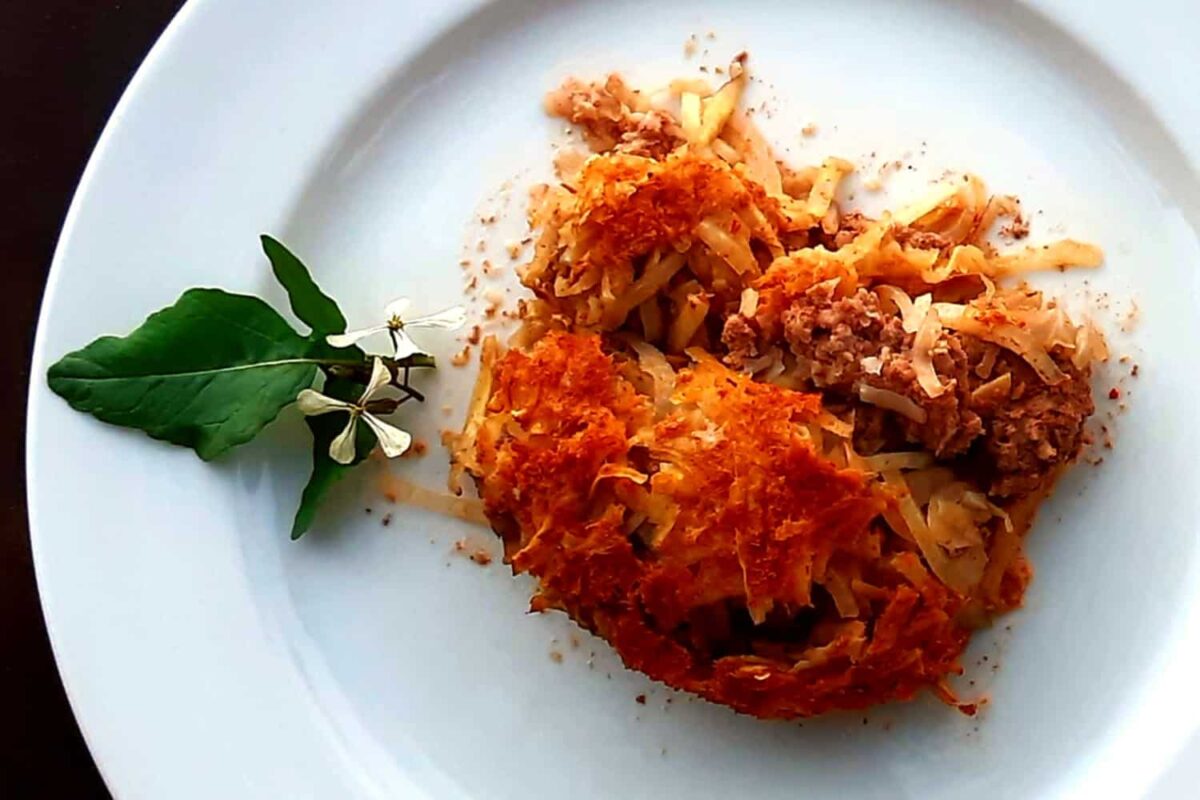 Ingredients
250

ml

Coconut Cream

250

ml

Water

1

tbsp

Red Curry Paste

1

tbsp

Olive Oil

1

Large Cauliflower

Grated

400

g

Mince

2

tbsp

Basil Pesto

1

Large Onion

Finely sliced

2

cloves

Garlic

Crushed

3

Small Sweet Potatoes

Grated
Instructions
Mix the coconut cream, water and red curry paste together in a bowl.

Mix the mince and basil pesto together in a bowl.

Coat the bottom of your baking dish with a thin layer of Olive Oil or Ghee.

Evenly layer the raw ingredients in the following order, taking care to cover the entire bottom of the dish: Cauliflower, Pesto Mince, Onion, Garlic, Potatoe.

Pour the Curried cream mix over the whole dish.

Bake for about 40min at 180.