Talk about comfort food for those days when you really need it! These Crispy Chicken Strips with Pumpkin Fritters & Caramel Sauce are just too good to resist.
For this recipe, we are going to fry our chicken strips to ensure ultimate crispiness. Use the dredging technique to cover your strips in flour, then dunk them in the egg, and then roll them in breadcrumbs. From there it's straight into the frying pan where it's met with that satisfying "sizzle" sound.
CHEF'S TIP FOR CHICKEN STRIPS
Mix in any other seasoning into your breadcrumb mixture to bring in an extra pop of flavour! In this recipe, we will be adding a touch of turmeric to the breadcrumbs.
There's a debate whether pumpkin fritters with caramel sauce should be considered as actual food or dessert. Either way, they are delicious when and wherever! Another great trait about these fritters and sauce (besides the taste) is how easy they are to make. Just keep an eye on the sauce to make sure that the cream doesn't overcook – keep it at low to medium heat. A yummy variety of the pumpkin fritters is if you add some salt flakes to them once the caramel sauce is poured over. The combination of salty caramel with the pumpkin works wonders!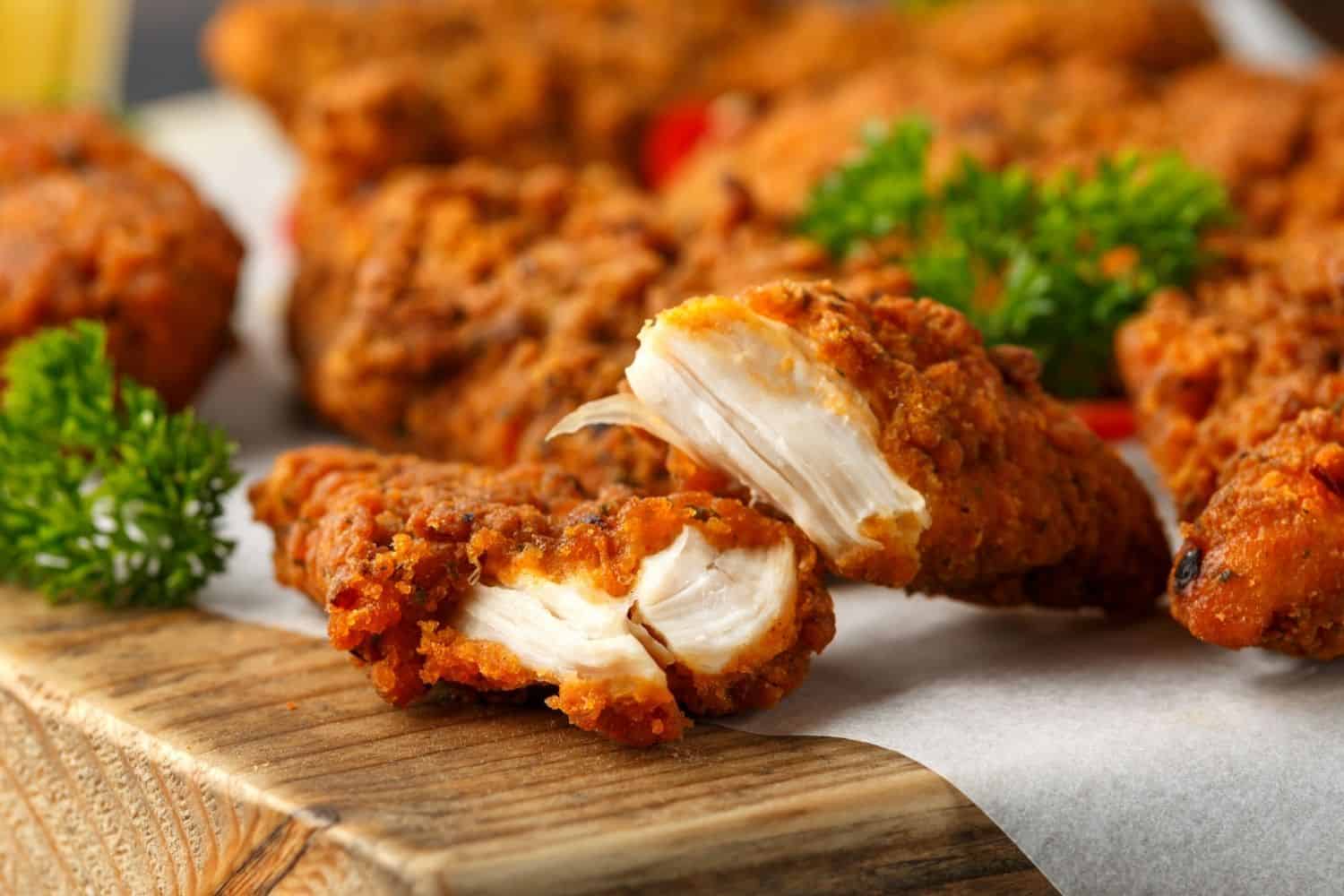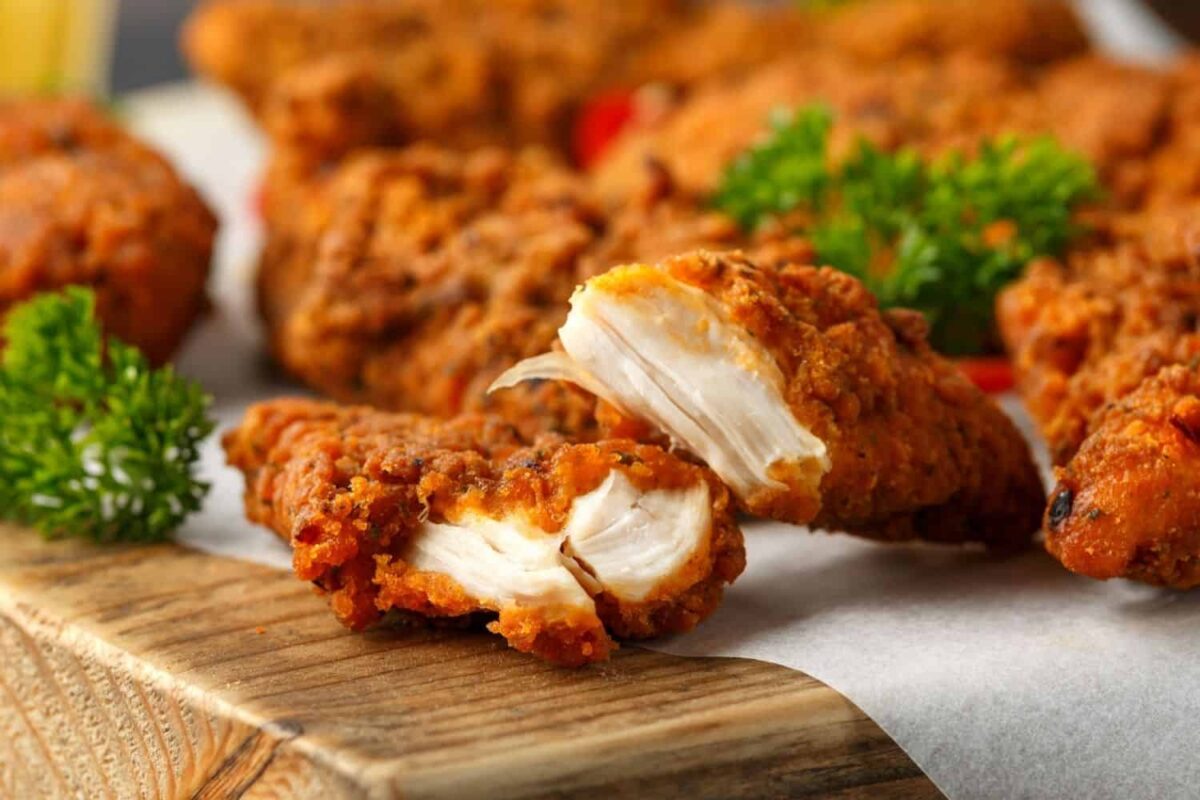 Ingredients
For the chicken Strips
100

g

Chicken Breast

Strips

1

g

Tumeric

10

g

Cake Flour

0.25

Egg

15

g

Breadcrumbs
For the Pumpkin Fritters
75

g

Butternut

15

g

Cake Flour

0.5

Egg

0.5

g

Baking powder
For the Caramel Sauce
30

g

Treacle Sugar

10

g

Butter

10

ml

Cream
Instructions
For the Chicken Strips
Season flour with salt & pepper.

Dip strips in flour, eggs & then breadcrumbs.

Fry in olive oil for 5 minutes.
For the Pumpkin Fritters
Combine butternut, flour, eggs & baking powder into a smooth batter.

Deep fry dollops of batter in hot oil for a few seconds.
For the Caramel Sauce
Bring all of the ingredients to a boil until slightly thickened.