Beef meatballs drenched in a creamy sauce served with the best things on earth: potato cakes! If you made it through that sentence without drooling a little…we applaud you.
This recipe might not seem like the most healthy option, we know, but sometimes you deserve to give in to those cravings! This dish has three components that will be focused on: the meatballs, the creamy gravy, and the potato cakes. 
The flavour of the meat really comes through strongly with added cardamom and smoked paprika. Turmeric is added to all three components, really binding the flavours together. And if possible, use fresh parsley in the creamy gravy to really enhance that parsley flavour.
CHEF'S TIP FOR BEEF MEATBALLS
Before you start forming your meatballs, make sure that all ingredients are as cold as possible. This will give you more time before the fat from the meat starts breaking down and melting and your balls start losing their shape. Also, remember to let your precooked items cool down before adding them to the meatball mixture. In this recipe's case, you will let the precooked onions cool down before mixing them in with the rest of the meat mixture.
Check out our Crunchy lamb meatballs with yellow yoghurt sauce recipe for some different meatball optios.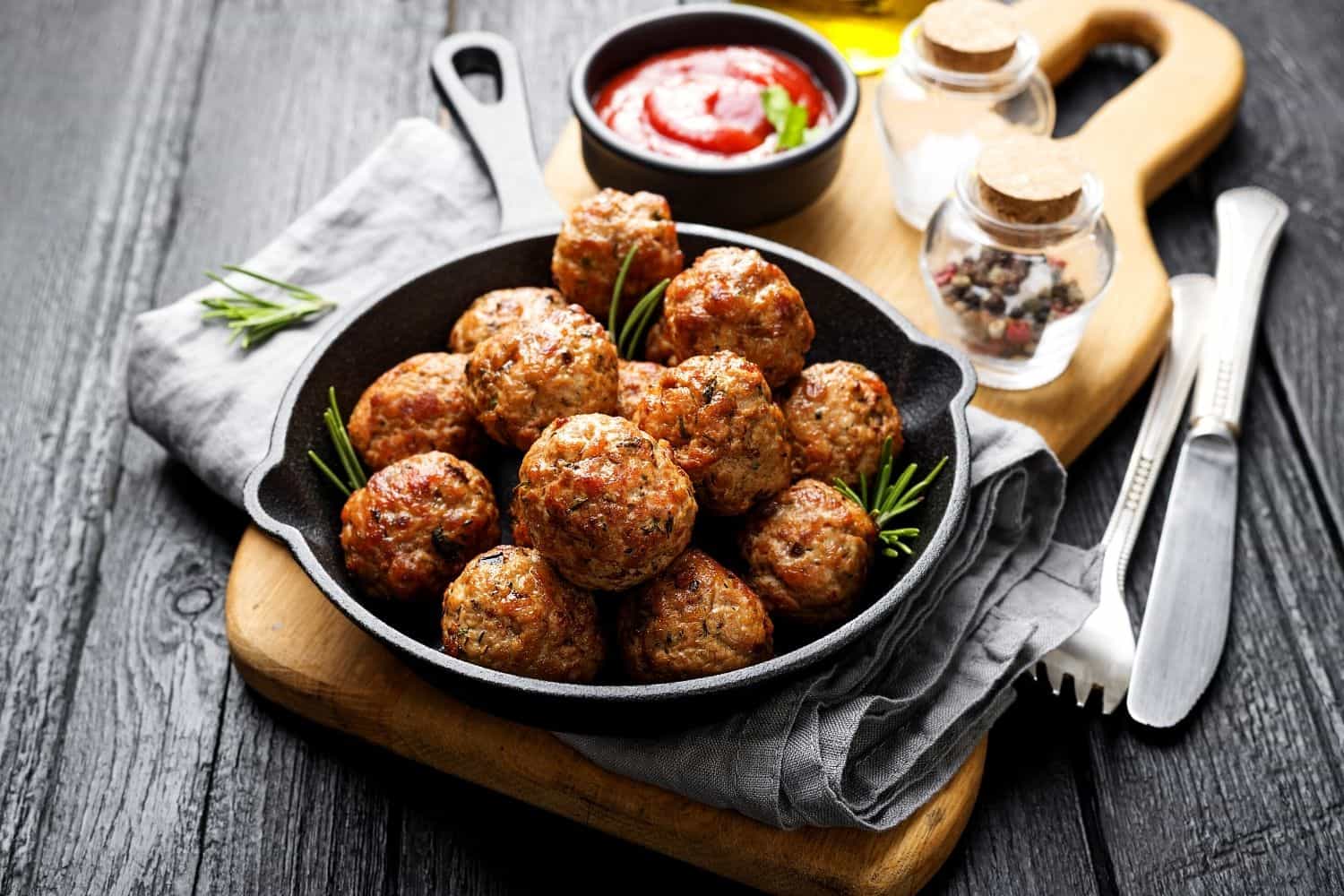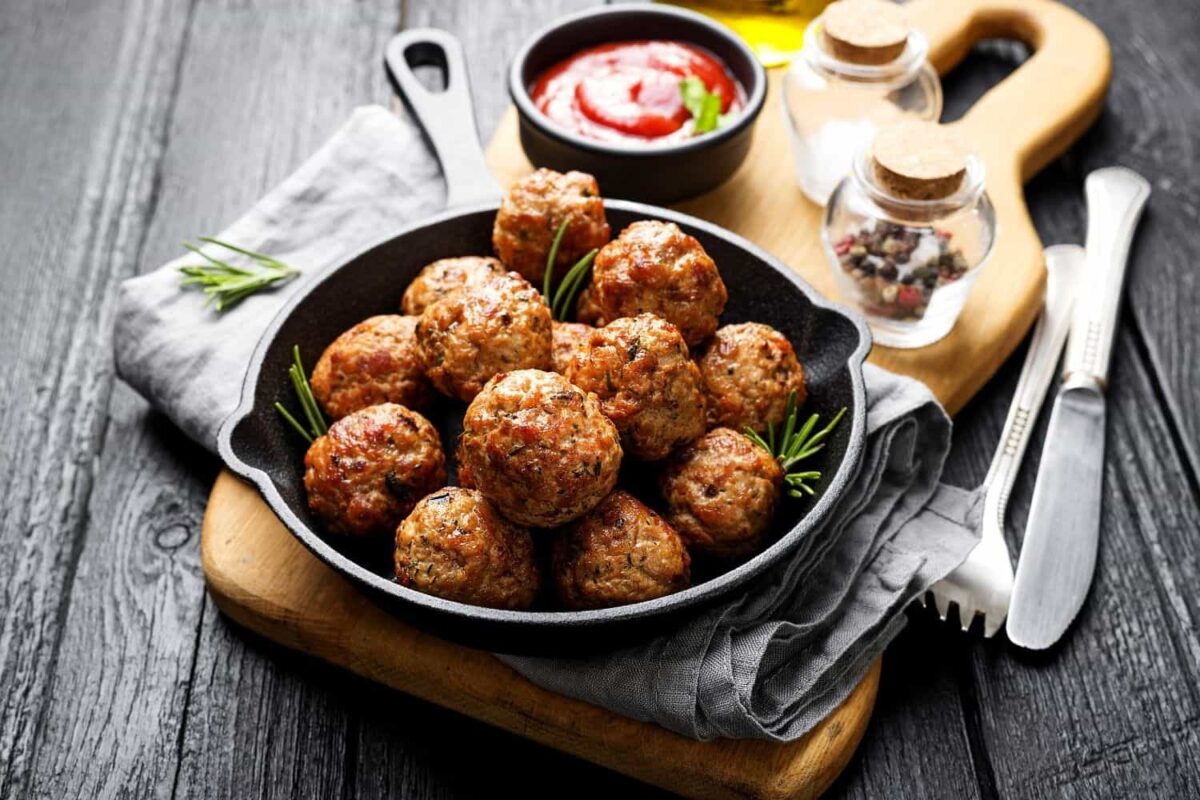 Ingredients
For the Meatballs
7.5

g

White Onion

Finely chopped

5

ml

Olive Oil

50

g

Beef Mince

50

g

Pork Mince

5

g

Bread Crumbs

0.25

Egg

0.5

g

Ground Cardamom

0.5

g

Smoked Paprika

1

g

Tumeric

0.5

g

Fine Salt
For the Meatball Gravy
5

g

Butter

4

g

Cake Flour

0.125

g

Brown Sugar

15

ml

Sour Cream

0.5

g

Tumeric

0.25

g

Fine Salt

1

g

Parsley

Finely chopped
For the Potato Rosti
100

g

Potato

5

g

White Onion

3

g

Butter

0.5

g

Tumeric

0.5

g

Fine Salt
Instructions
For the Meatballs
Heat half of the olive oil in a large pan & fry onions over medium heat for 2-3 minutes.

In a large bowl, combine all the remaining ingredients & cooked onion.

Mix everything until well combined then divide into 40g portions.

Roll into balls with oiled hands.

Heat the remaining olive oil in a frying pan. Add meatballs, in batches, cooking until all sides are browned.

Set aside (will continue cooking in gravy).
For the Meatball Gravy
Melt butter in a pan. Whisk in flour to make a slightly brown roux.

Gradually whisk in chicken stock & cook over medium heat. Whisk constantly for about 2 minutes until slightly thickened.

Stir in sour cream, salt, pepper & parsley.

Add meatballs to the sauce, reduce heat & cook for about 10 minutes.
For the Potato Rosti
Place grated potato & onion in a colander. Use your hands to squeeze out as much excess liquid as possible.

Transfer to a bowl & add melted butter & seasoning. Stir to combine.

Add enough oil to a large to reach a depth of 1 cm & place over medium heat.

Spoon 1/2 cup portions of potato into oil & use spatula to flatten into a disc.

Fry for 3-4 minutes on each side until golden brown & cooked through.