A simple delight full of complementary flavors and a smooth and indulgent texture, this Roasted Sweet Potato Bake is the perfect accompaniment to your usual roast dinners. In just 1 hour, you can have this scrumptious dish on the table and ready to tuck into!
Quick 'n Simple 
This sweet potato bake is made up of simple ingredients such as sliced sweet potatoes, vegetable broth or white onion soup, chopped garlic cloves, fresh rosemary, olive oil, and salt and pepper. This recipe also consists of simple steps and takes only 1 hour to prepare. The sweet potatoes need only to be sliced, seasoned, layered in a baking dish, cooked in the oven for 20 minutes, seasoned with garlic and the remaining rosemary, and cooked for another 15 to 20 minutes.
Complementary Flavors 
These ingredients all work together beautifully; the sweet potato is complemented by the herby rosemary and the savory and pungent garlic and seasoning, while the white onion soup adds a creamy texture to the fluffy sweet potatoes. Once the sweet potato bake has come out of the oven, it is important to let it rest for a bit- this will allow the potatoes to soak up the liquid from the onion soup or vegetable broth and leave you with a succulent and tender sweet potato bake. 
This Roasted Sweet Potato Bake can be served with any roast dinners of your choosing, such as roast chicken or roast beef fillet, along with some roasted vegetables.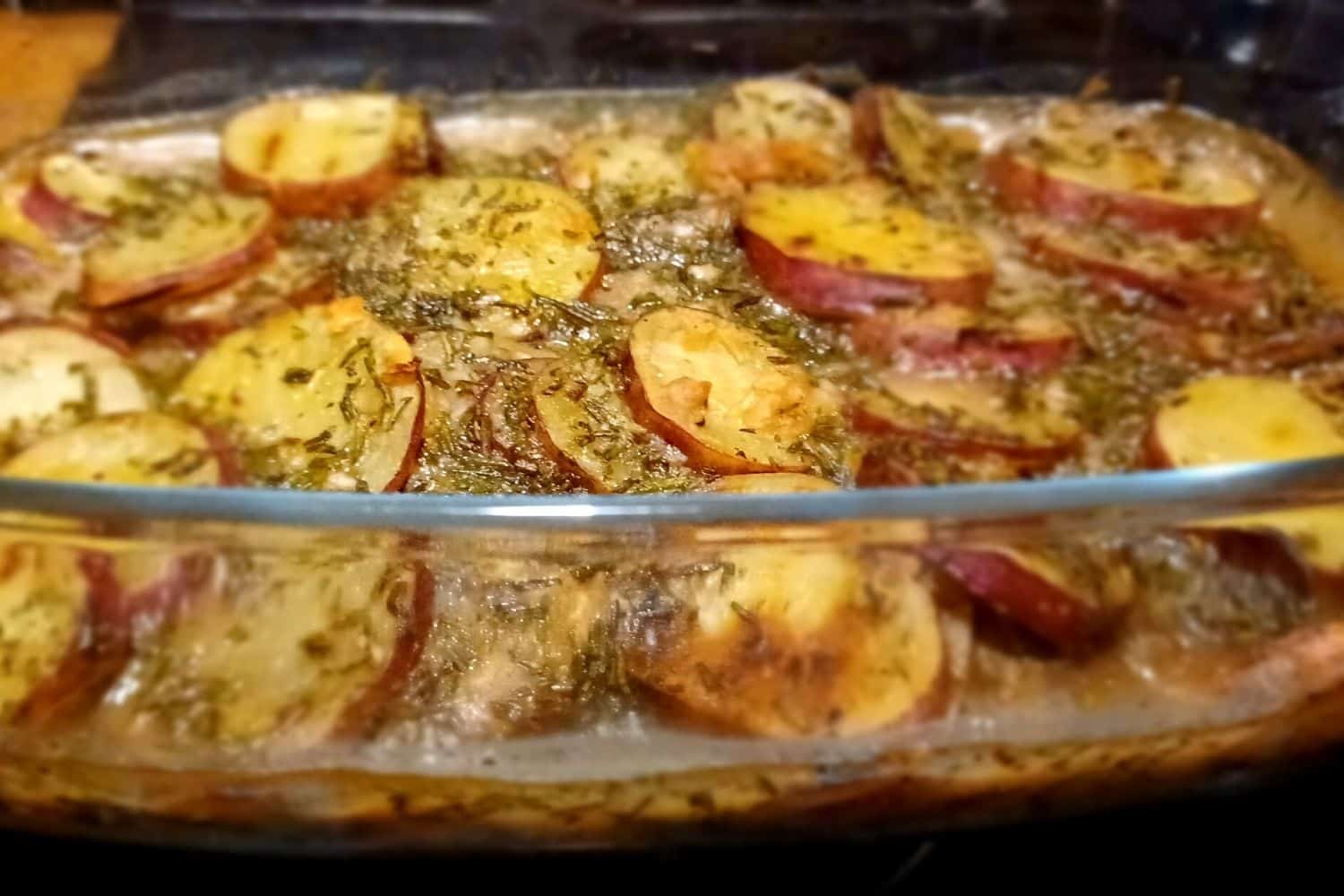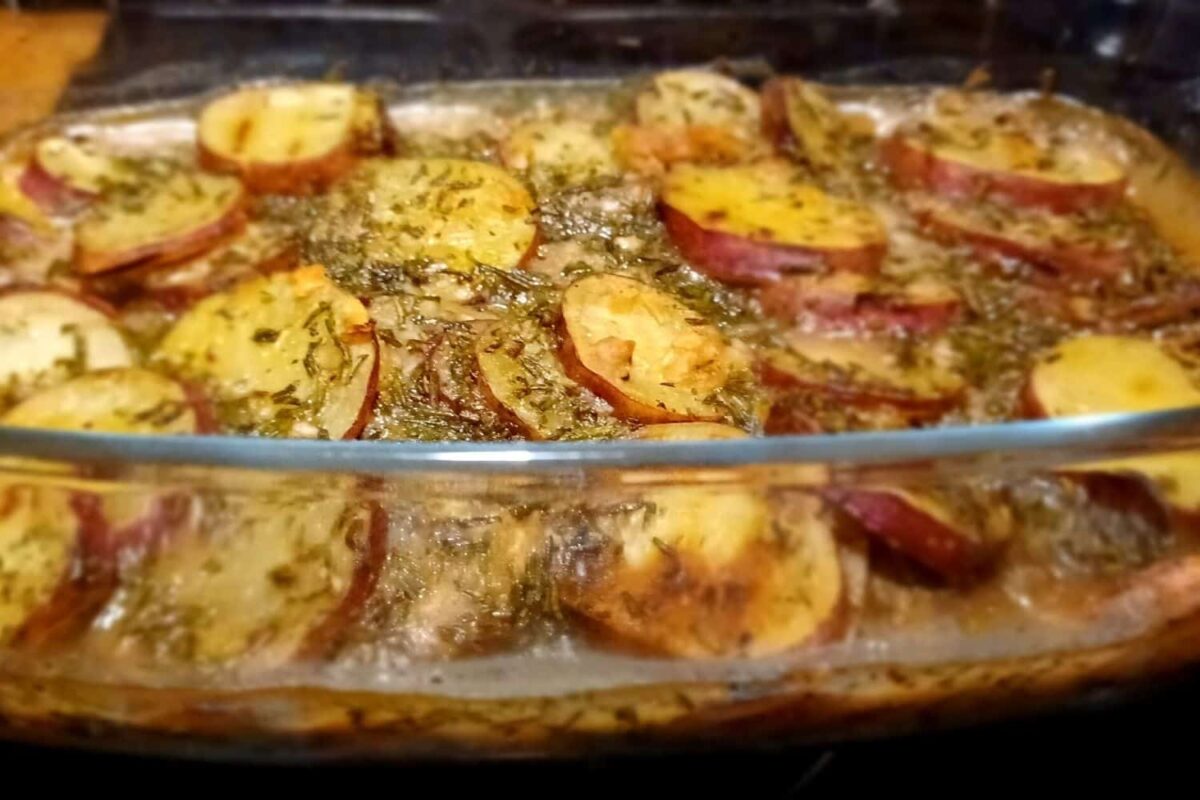 Ingredients
500

g

sweet potatoes, cut into pieces or sliced

 3 garlic cloves, chopped

2-3

tbsp

olive oil

1

tbsp

fresh rosemary, chopped

salt & freshly ground black pepper

2

cups

vegetable broth or white onion soup
Instructions
Preheat the oven to 375 °Fahrenheit 190°Celsius. prepare oven dish with non-stick spray.

 Toss the potato pieces with olive oil, half of the rosemary, and salt and pepper.

Add the broth of white onion soup.

Bake for 20 minutes, Remove from oven.

Toss with the garlic and remaining rosemary and continue to bake until the potatoes are soft on the inside, about 15 to 20 minutes more.  

Set aside for the broth or soup to be soaked up by the sweet potatoes. 

*Serve warm