Soft, gooey, chocolatey, and gluten free, these Sweet Potato Brownies are the ultimate chocolate dessert for the lovers of all things brownies, but are health conscious or have food allergies. Made with only natural ingredients, these brownies are a great way to satisfy that sweet tooth of yours without all of the added sugar and carbs! That being said, these brownies are absolutely perfect for our healthy eaters out there, because we should all be able to treat ourselves!
A Natural, Gluten Free, and Possibly Vegan Dessert! 
These brownies are made from natural ingredients; sweet potatoes are the main ingredient that replaces wheat flour, however, almond flour also works to help hold the mixture together and to give it thickness. Cocoa powder gives these brownies their indulgent chocolate taste, in the most natural way possible. This recipe is free from refined sugars, and honey is used for sweetness. However, if you would like to make these brownies a vegan dessert (there are also no eggs in this recipe!) then you can swap the honey for some syrup.
Naturally Moist, Sweet and Packed with Nutrition 
Sweet potatoes have a natural sweet flavor to them, and make these brownies sweet without having to add any refined sugars. Sweet potatoes also add a gooey and moist texture to the brownies, as when they are cooked, they have a thick and silky consistency. That, combined with almond flour will work as a perfect replacement for wheat flavor, and no eggs are needed to stabilse the mixture either. These brownies also have a high nutritional value, as sweet potatoes contain multiple vitamins and minerals, such as a high amount of vitamin A, vitamin C (about 65% of the recommended daily intake per 100 grams), vitamin B6, manganese, and potassium.  
Serve these naturally delicious morsels as a gluten free or vegan dessert option, or for when you are trying to get the kids to eat their veggies- we are willing to bet that they won't be able to tell the difference from regular brownies, and just how healthy they are, when they taste them!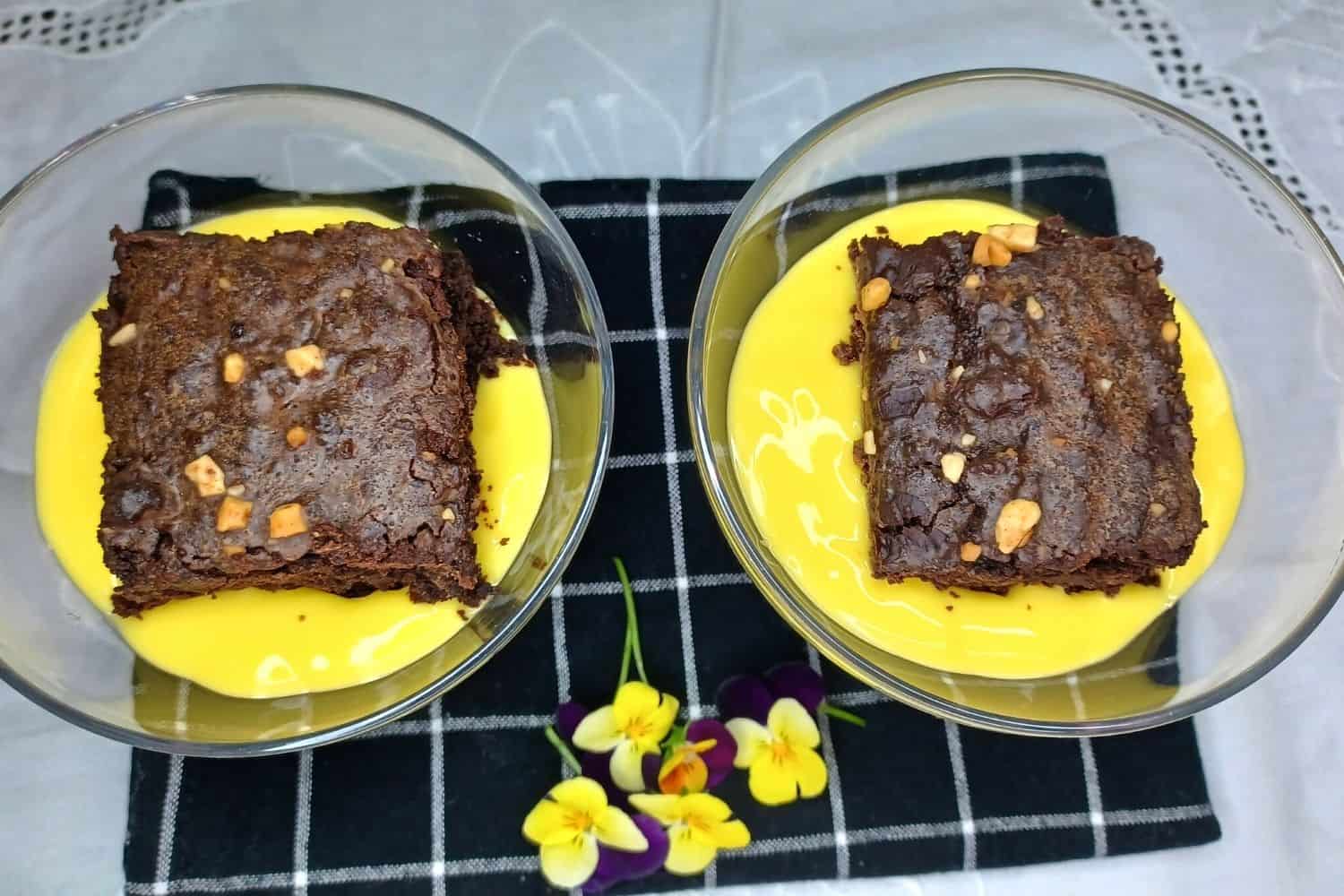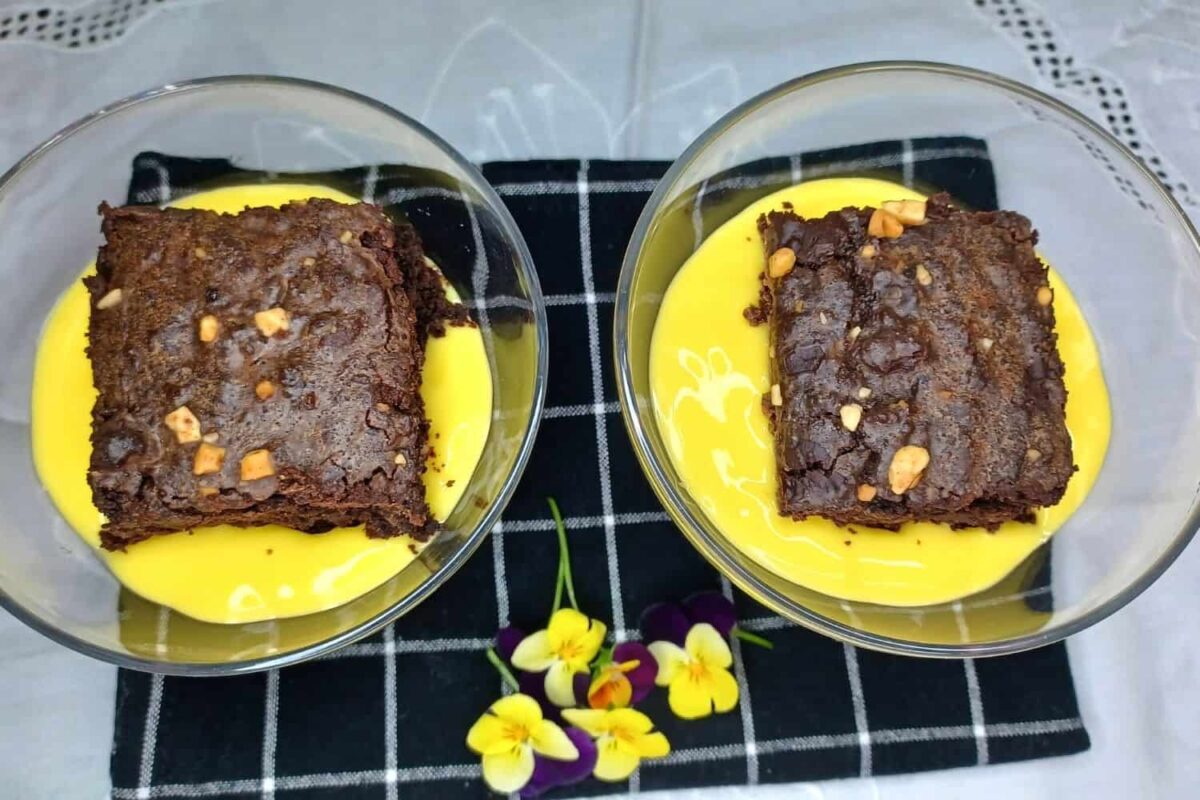 Ingredients
Brownies:
2

medium-sized sweet potatoes, raw,

1

cup

cocoa powder

½

cup

melted coconut oil

½

cup

honey

1

cup

almond flour

2

tsp

vanilla extract

4

tsp

baking powder
Sauce:
2

tsp

crunchy peanut butter 

2

tsp

coconut oil

2

tbsp

honey

2

tsp

cocoa powder 
Instructions
Brownies
Pre-heat oven to 180 degrees Celsius / 350 degrees FGrease an oven dish or baking tray of your choice with nonstick spray, or coconut oil spray.

Peel and grate the sweet potatoes finely.

Melt the coconut oil and honey together.

Place in baking tray and pop into the oven.

Bake for 30 to 40 minutes, depending on your oven. Remember to watch this, if brownies are over baked, they tend to be dry.
Sauce
Add all the sauce ingredients to a bowl, melt on medium heat, do not let it bubble or overheat.

Spread on the brownies when slightly cooled.

*Serve with custard if having them as a dessert