A scrumptious and flavourful but healthier oven-fried Falafel recipe. Get the best out of your aromatic chickpea mix without drowning your body in the calories that come with deep-fried foods.
Falafel made Healthier
We all love a good deep-fried anything, but the simple truth is that it is not healthy for us. Deep-fried foods are high in fats and calories. And regular consumption has been linked to serious health problems such as diabetes and heart disease.
That's why this healthier falafel recipe is so awesome. There is just a little bit of frying to seal the outside. Then your falafel balls are popped into the oven to cook the rest of the way. And while still full of all the aromatic flavours that a falafel should have, there is none of the greasiness. Meaning it also won't leave you with that slightly sick feeling we tend to get after too much deep-fried food.
Of course, I highly recommend using only fresh organic ingredients. If you are, HEADS UP, you will need to soak your chickpeas overnight the day before you make your falafel mix.
Quick and Easy
This healthier falafel recipe may look a little complicated with its back and forth from the stove to the blender to the oven. But in practise it is very simple and easy. And you will find the only thing that takes a bit of time is rolling your falafel mix into balls.
If you want to throw in some quick and easy extras to serve with your falafel, try to avoid the bread part and add fresh tzatziki and/or salsa instead. But be sure to prepare your sides in advance because you will want to serve your falafel the moment it is ready. Cold falafel is not something most will enjoy trying, trust me!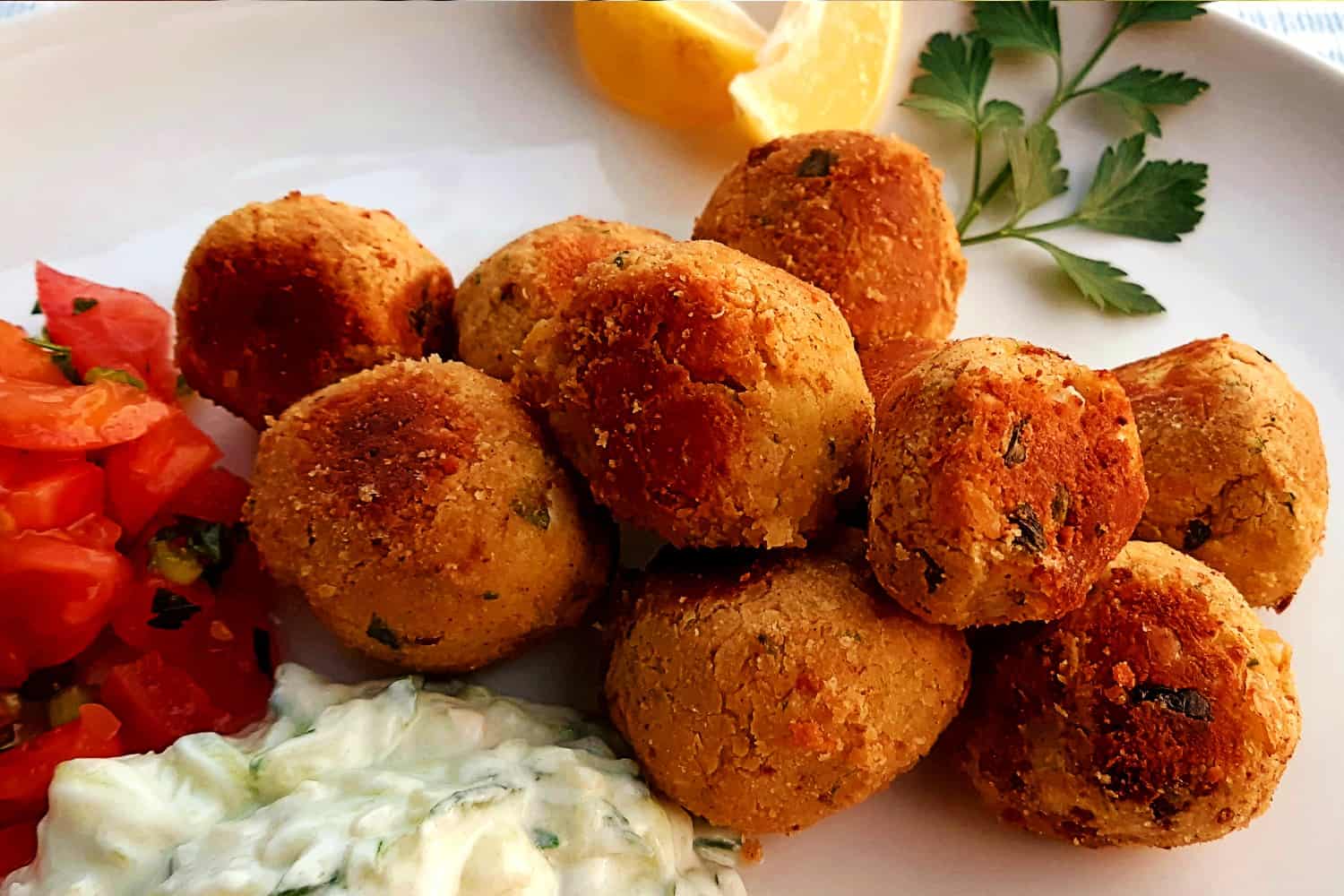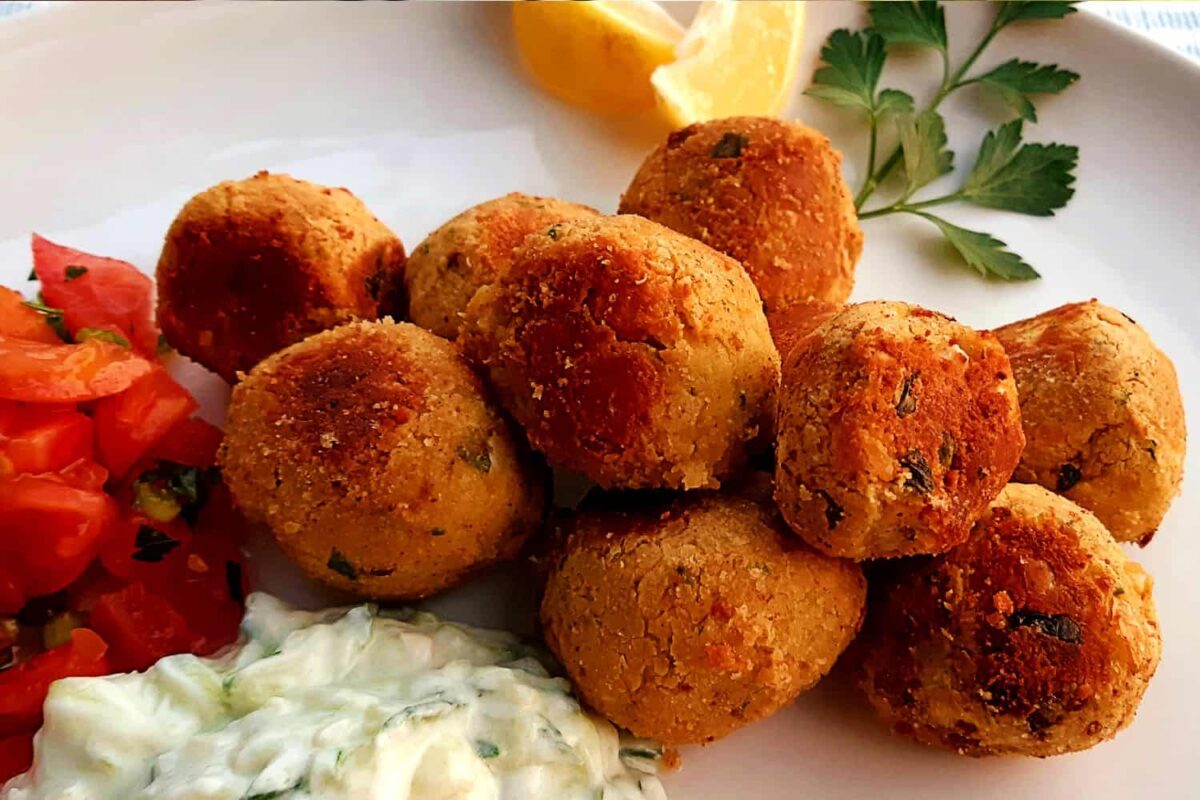 Ingredients
350

g

Chickpeas

Dry weight

1

Onion

Finely chopped

8

Spring Onions

Finely chopped

2

cloves

Garlic

Crushed

1

tsp

Ground Cumin

2

tsp

Ground Coriander Seeds

½

tsp

Cayene Pepper

1

Egg

Optional

Freshly Ground Black Pepper

To taste
Instructions
Soak your chickpeas overnight.

Drain the chickpeas, place them in a pot and cover them with fresh water.

Bring to the boil, then reduce the heat to simmer for 30 minutes.

Drain the cooked chickpeas and place them in a food processor with the rest of your ingredients (except the oil) and grind into a paste.

If your mixture is very dry you may mix in an egg at this point.

Place a baking dish with 2 tblp of olive oil into the oven and heat to 220

While the oven is heating, roll your falafel mix into little balls.

Heat the other 2 tbsp of oil in a large frying pan and fry the falafel balls over high heat, turning often, until all the sides are sealed.

WARNING, the next step involves hot oil. Stand clear and use oven gloves.

Transfer the sealed falafel into the baking dish and oven fry for 10-15 minutes, or until golden brown, shaking the dish often.