Perfect for when a midweek craving strikes, this Thai Green Curry with Pork Mince Balls is a flavorsome Thai curry dish with a twist! Surprisingly easy and quick, this pork Thai Green Curry does not just need to exist in your favorite restaurants, you can bring it to life in your very own kitchen with just a few simple ingredients!
What is Thai Green Curry?
Thai Green Curry is a traditional Asian dish that gets its name from the color of the dish itself; cooked meat is seasoned with green curry paste, a milder version of red curry paste, which packs more of a punch in terms of the heat. Green curry paste is made from milder green chillies, green bell peppers, lemongrass, ginger, garlic, onion, coriander, and cumin. As green curry paste is used, the meat will be seasoned perfectly, taking on all of the flavors of the paste. In this way, no extra spices, apart for some salt and pepper to taste are required.
Simpler than You Think
It is not difficult to get intimidated upon hearing the name of a popular curry dish, but believe us when we tell you- this curry dish is actually quite simple to make. The major steps required when making this curry are to combine, shape, and cook the meatballs, blanch and stir fry the vegetables and add them to the meatball mixture, add the coconut milk, and let it cook! It really is that simple.
This Thai Green Curry dish will make for an impressive meal to serve as a midweek treat or for a dinner with friends. Serve it on a bed of noodles or Jasmine rice, and drizzle with some zesty lime juice, and garnish with sprigs of fresh coriander for some added flavor and aroma.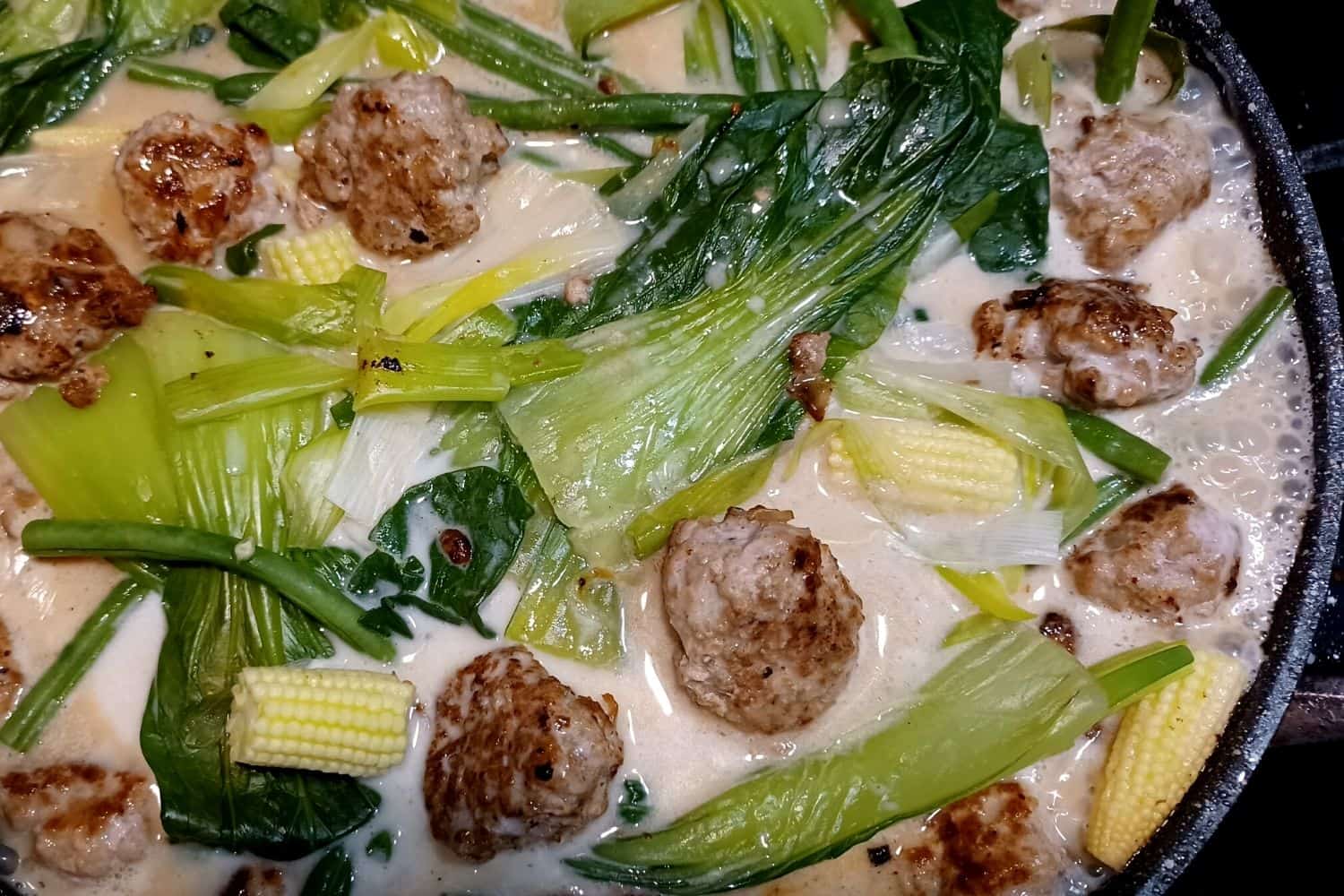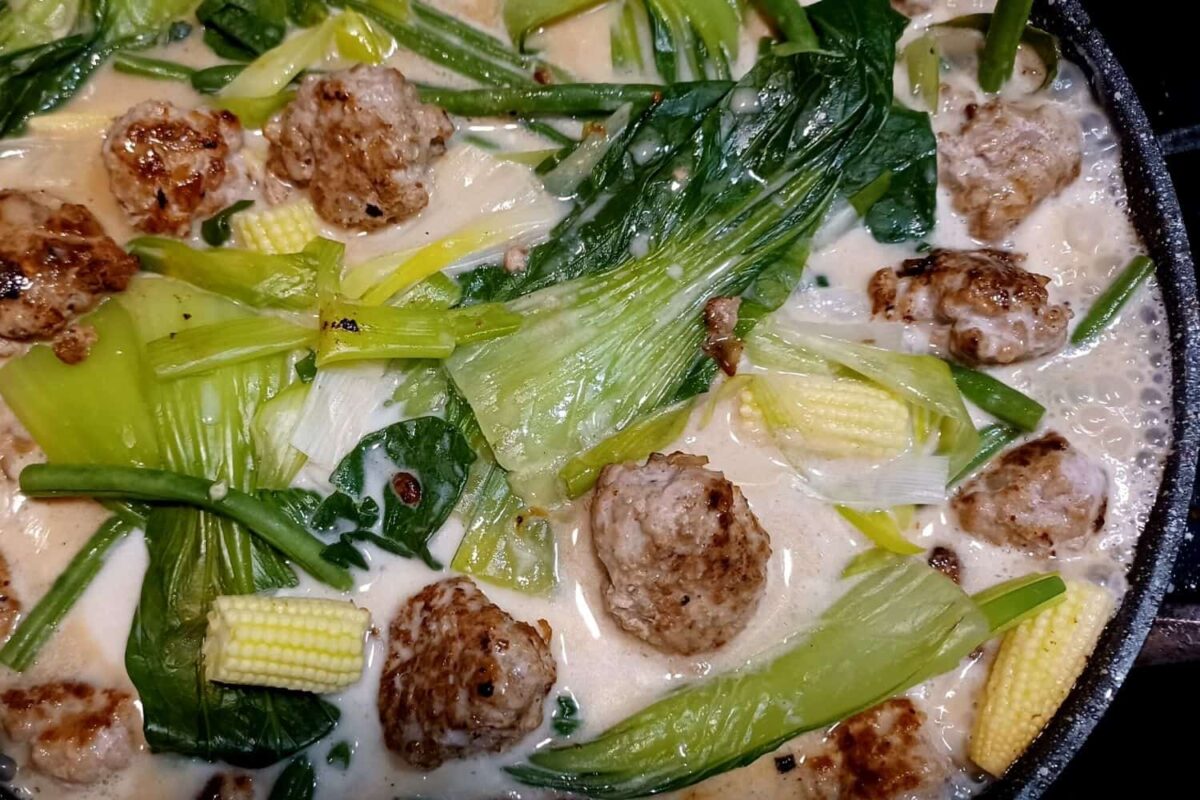 Ingredients
50

ml

Olive oil

3

small onions finely chopped

30

ml

green curry paste

500

g

pork mince

400

g

mixed green vegetables of your choice or just bok choy, mini corn, and beans – washed

400

ml

coconut milk

egg noodles, cooked as illustrated on the package

fresh limes and fresh coriander to serve.
Instructions
Heat about half of the oil in a plan and saute the onions until glossy, stir in the green curry paste and a small amount of water and let it cook until almost dry.  Set aside and let it cool slightly

Mix the curried onions with the mince and season with a pinch of salt.  wet your hands and roll into bite size meatballs.

Blanch the vegetables in boiling water, drain and set aside.

In a skillet, add the remaining oil and fry the meatballs until golden brown on all sides.  

Add the vegetables to the meatballs and stir-fry lightly for a minute or two over high heat, then add the coconut milk and cook for 5 to 10 minutes. 

*Serve over the cooked noodles, season with lime juice and sprigs of coriander