A coconut lover's dream, this deliciously creamy Coconut Cream Tart Delight is exactly that- a delight for the senses with its distinct coconut flavor and light and fluffy texture. In just over an hour, this coconut tart can be whipped up and ready to serve!
Unique Flavors and Mouthwatering Texture 
This coconut cream tart is full of delectably sweet flavors and the most unique texture. Coconut cream adds a tropical and nutty coconut flavor to the sponge of this tart, and paired with the sweet desiccated coconut bits, this tart is a coconut dream! The desiccated coconut adds to a somewhat chewy texture that gives a slight nuance to the tarts already light and fluffy texture. As this cake is made with separated egg yolks and whites, the yolks are beaten in with the sugar and the whites are whipped up and folded into the batter. The purpose of this is to incorporate air into the tart batter, which in turn will result in a light, melt-in-your-mouth texture. This is a pivotal step and should not be skipped! 
Baking Tip 
When making cakes and tarts, one can choose between a normal cake tin and a springform tin. A springform cake tin has detachable sides that open and leave only the base of the tin which the cake or tart will sit in. For this particular tart, you want a defined round shape and to keep the form of the tart properly in tact, so a springform tin is required. This also makes getting the tart out of the tin so much easier- no smacking the bottom of your tin or going over the edges with a knife, just simply detach the edges of the springform tin and move the tart to your serving stand.  
As this tart is relatively simple and does not take much time to prepare, serve it for an unexpected afternoon tea with loved ones or as a quick dessert to whip up when the coconut craving strikes! Sprinkle with more desiccated coconut before serving and enjoy the ultimate coconut delight!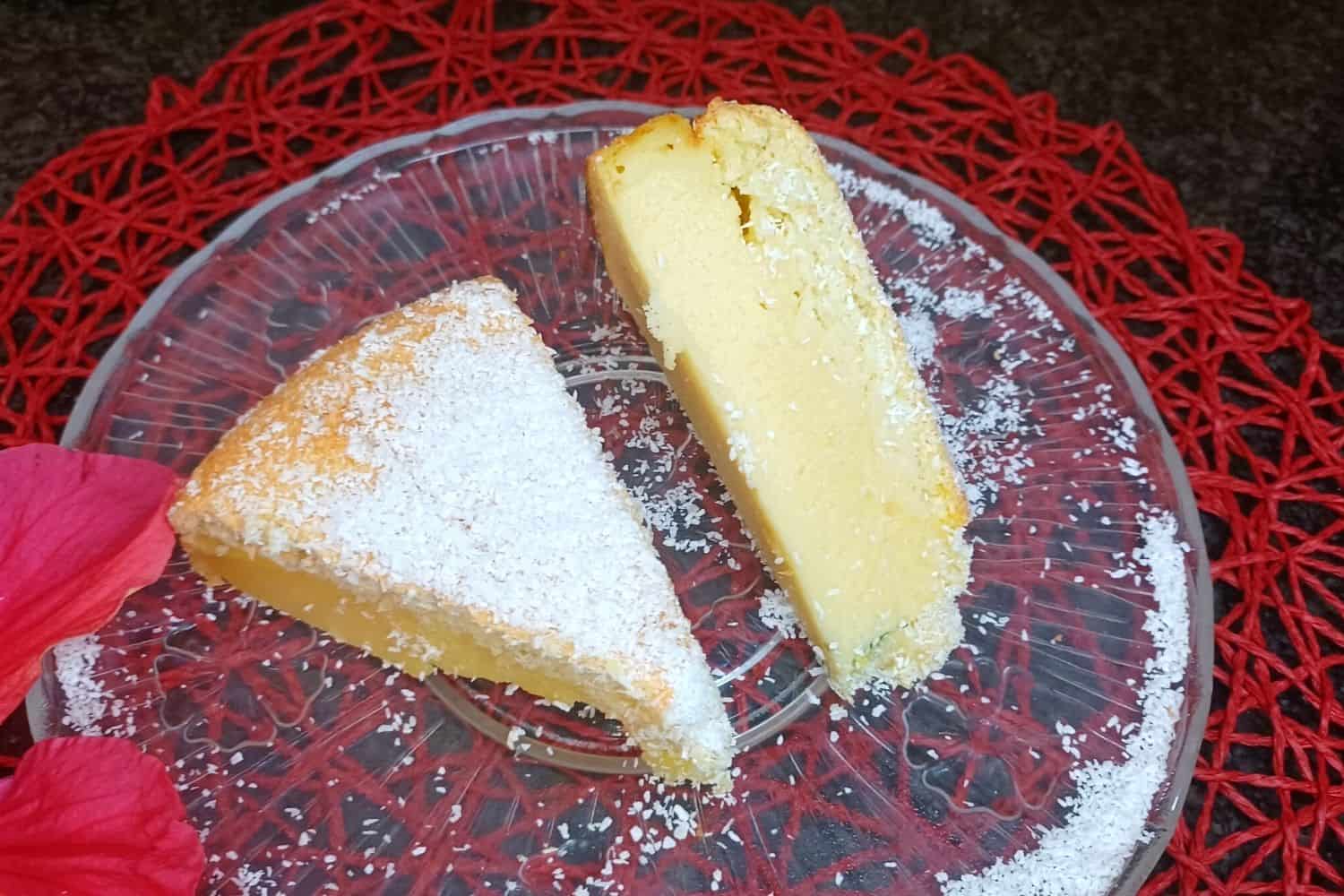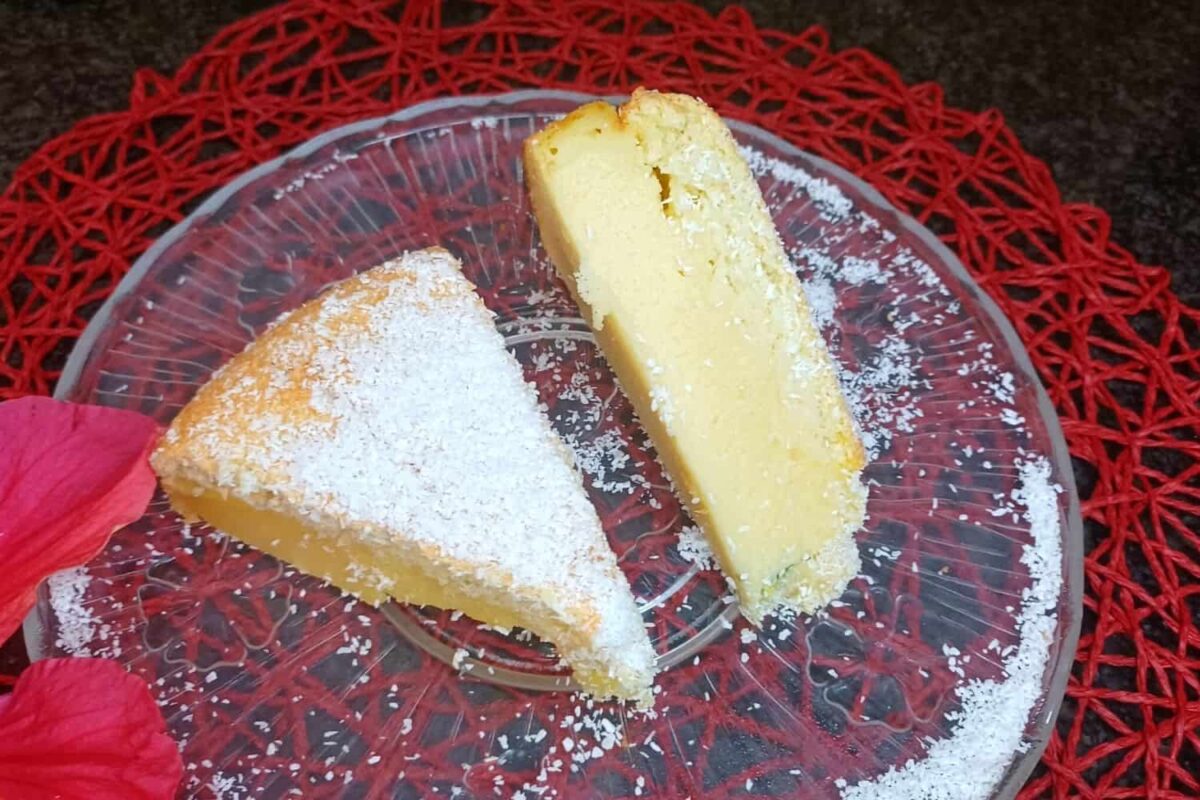 Ingredients
30

ml

soft butter

250

ml

sugar

4

large eggs, Separate Egg Yolks From Egg Whites

250

ml

self rising flour

2

ml

salt

800

ml

coconut cream, (2 x 400ml cans coconut cream)

100

g

desiccated coconut

2 ½

ml

vanilla essence

2 ½

ml

almond essence
Instructions
Preheat the oven to 180C / 350F (slightly less temperature for a fan oven).

Prepare a springform cake tin of your choice with non stick coconut spray.

Cream the butter and sugar until light and fluffy.

Add egg yolks one at a time and mix for about 3 minutes then add the coconut cream slowly until it forms a smooth paste.

Beat the egg whites until stiff peaks form,  fold in 50ml of the desiccated coconut.

Add the beaten egg whites into the batter and mix slightly.

Bake for about 45 minutes to 1 hour, making sure the cake is firm in the middle.

*Sprinkle with coconut before serving.