A luscious Indian inspired fish curry dish that can be prepared in under an hour, this Baked Fish Curry is baked in the oven, and boasts a tempting sweet and salty sauce that is made in one pan, and uses few and simple ingredients and spices, making this dish a totally realistic weeknight meal for the whole family to enjoy!
All About That Base 
For this dish, the fish medallions you choose are important and should be of a relatively high quality, but the star of this dish is the base- a sauce made with onion, brown vinegar, with notes of bay leaves, curry powder, and pepper. The sauce also contains sriracha wasabi, a chili sauce containing wasabi paste, horseradish, and chili, that will add a slight kick to the dish. If you would like, you can additionally add spices such as ginger, garlic, and turmeric to give your fish curry a lovely deep orange color. While the sauce is very important for this dish, make sure that your fish medallions are skinless and have been deboned!
So Simple and Easy 
While some fish curry recipes might be a bit more complex in their steps, this particular recipe makes it easy for you! The base sauce is made in just one pan, combined with the fish medallions in an oven dish, and then just baked in the oven for about 30 minutes. It is simple, without compromise on flavor or quality. 
Garnish this tasty fish curry with some fresh coriander for aroma and color, and serve it with some bread  on the side, or cook up some basmati rice or homemade roti for a truly authentic Indian dish.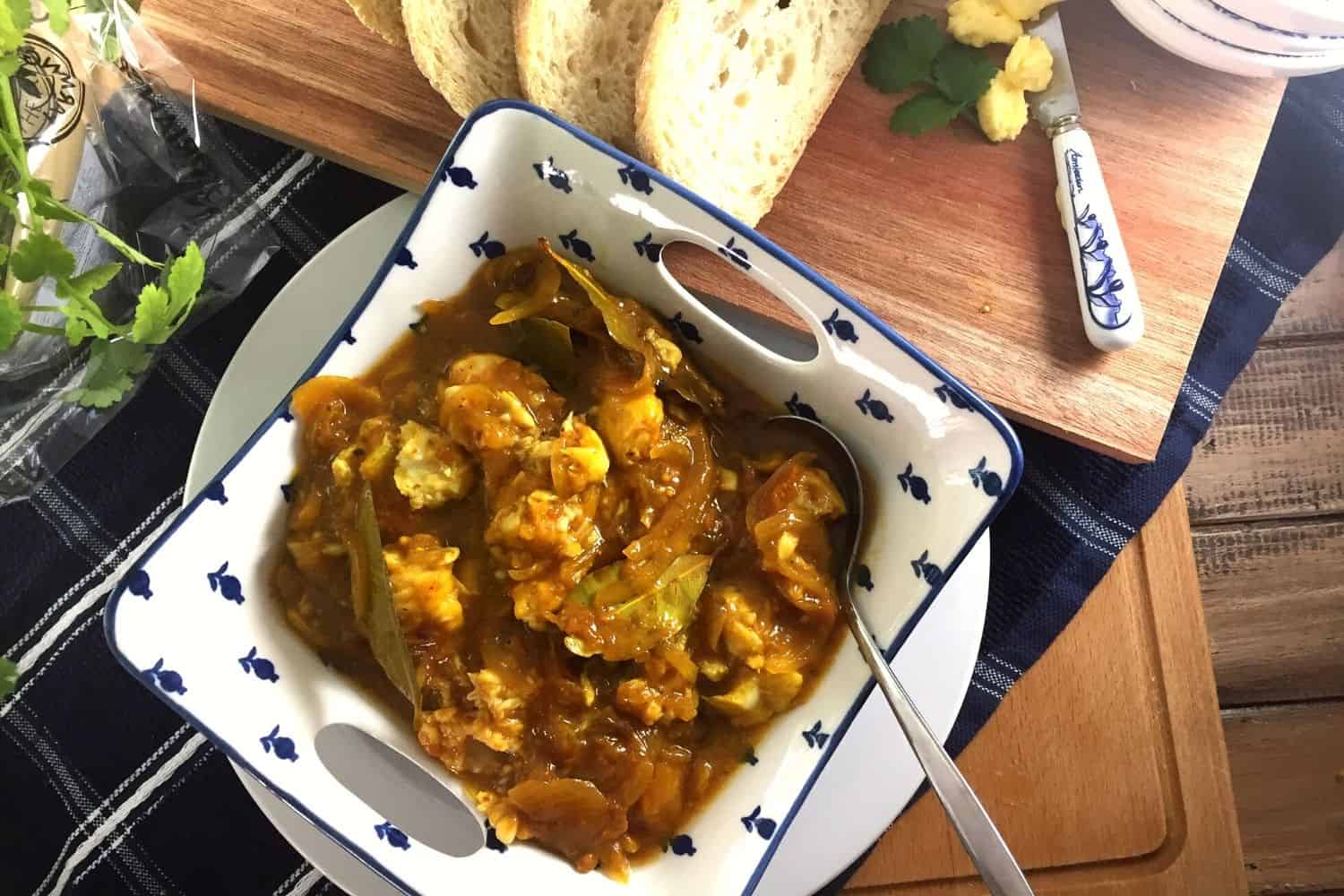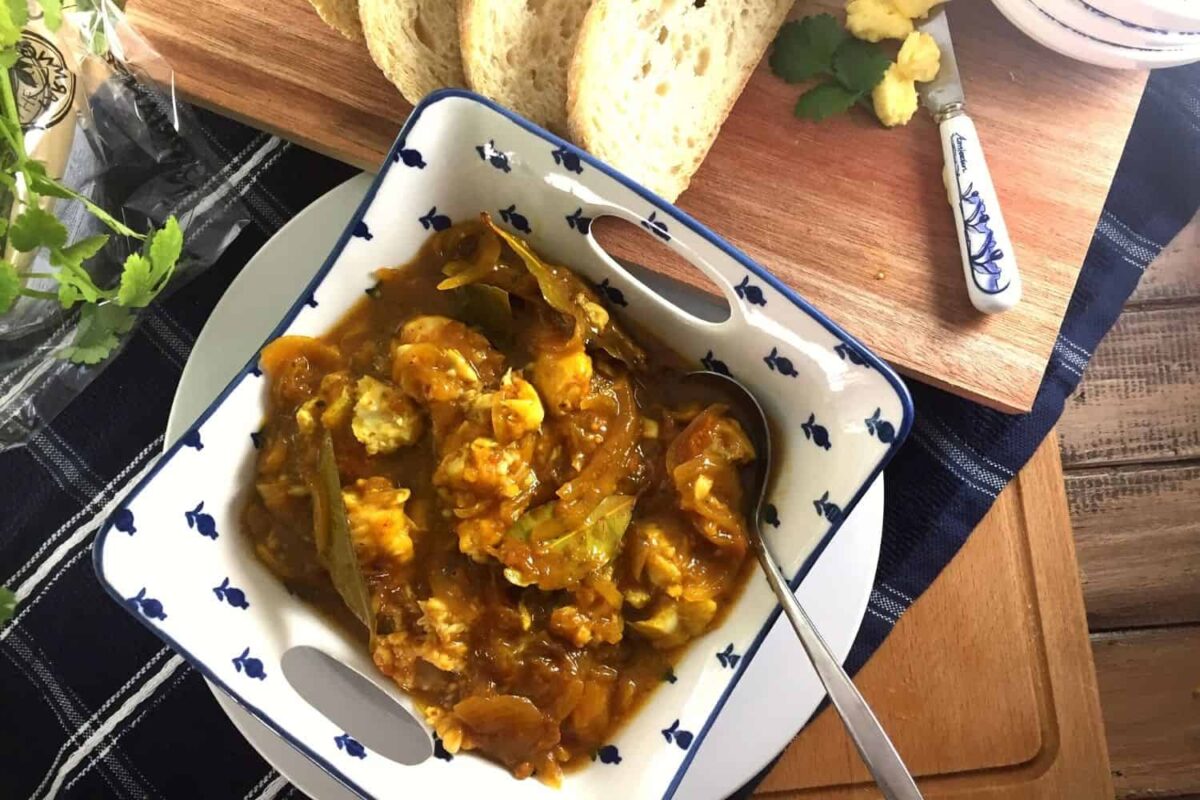 Ingredients
2

500 g

fresh or frozen white fish portions

skinless and deboned

750

ml

Brown vinegar

350

ml

water

4 – 5

large onions sliced thinly

8

bay leaves

3

tbsp

curry powder

1

tbsp

sriracha wasabi sauce

1

tbsp

whole black peppercorn

1

cup

sugar

3

tbsp

cornflour

Freshly ground salt and black pepper
Instructions
Preheat the oven to 180 °C / 356 °F.

Combine all the ingredients in a saucepan, bring to the boil slowly, stirring consistently.

Cook for about 15 minutes and then adjust the curry to taste if more heat is needed.

In a separate bowl add 3 tablespoons of corn starch, and a little of the curry mixture, stir into a paste.

When the paste is lump free, add to the curry mixture, stirring continuously, when the sauce is slightly thick, set aside.

In a prepared oven dish, add the cooked curry sauce, arrange the medallions of frozen or fresh fish in this sauce and place uncovered in the oven.

Bake for 30 minutes, when cooled, store in the fridge.