In our opinion, potatoes are delicious in every form, and lucky for us they have so many! These versatile vegetables can be enjoyed as fries, hash-browns, mashed, baked, and roasted. But a clear winner of the potato show off is definitely THE potato bake! This dish is a Potato Bake in a delectably rich and creamy Béchamel sauce, and ticks all of the classic potato bake boxes! 
The Elements of a Great Potato Bake 
This potato bake is alternating layers of onion, slices of potato, and béchamel sauce. The layers are topped with mozzarella cheese and baked in the oven for one hour and ten minutes, or until the potatoes are fork tender (a fork should pierce through them easily). If you are short on time, you can parboil your potatoes so that they need less time in the oven!
What is a Béchamel Sauce?  
Béchamel sauce has been around for hundreds of years, with many different opinions as to where it came from. Some believe it originated in France and was brought to Italy in the 1500s, whereas others believe it only came to be in the 1700s when it was invented by Louis de Béchameil, a chief steward to King Louis XIV. All we know is, we are glad it came to be! A Béchamel sauce is a staple sauce made from three simple ingredients- butter, flour, and milk (you would probably already have these in your kitchen!). Many herbs and spices are added and play a major role in the flavor of the sauce. A tip when making the sauce is to keep stirring– this will ensure a smooth sauce that is free from lumps.
Serve this potato bake with roast chicken or steak, and a salad of your choice for a balanced and delicious weeknight meal!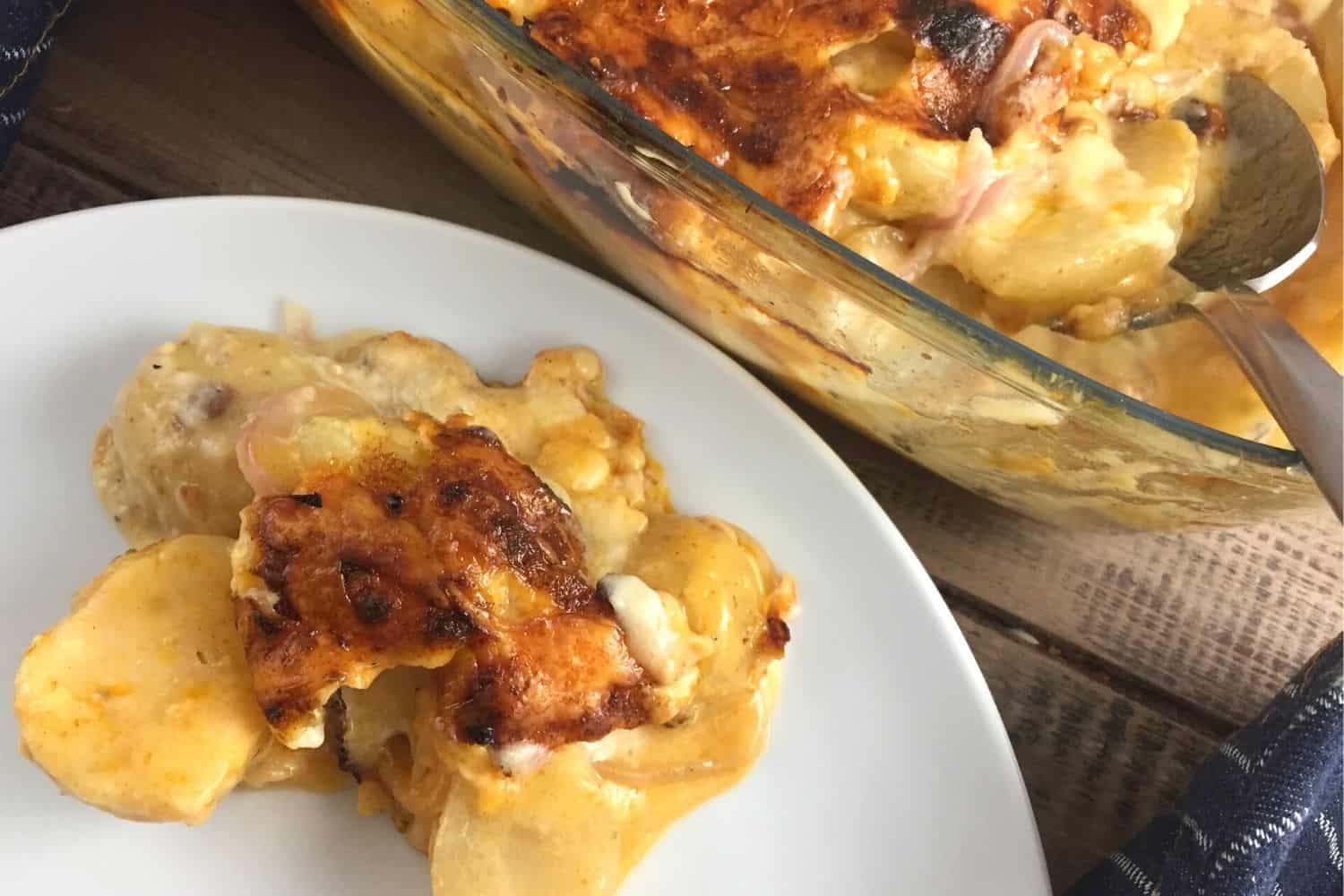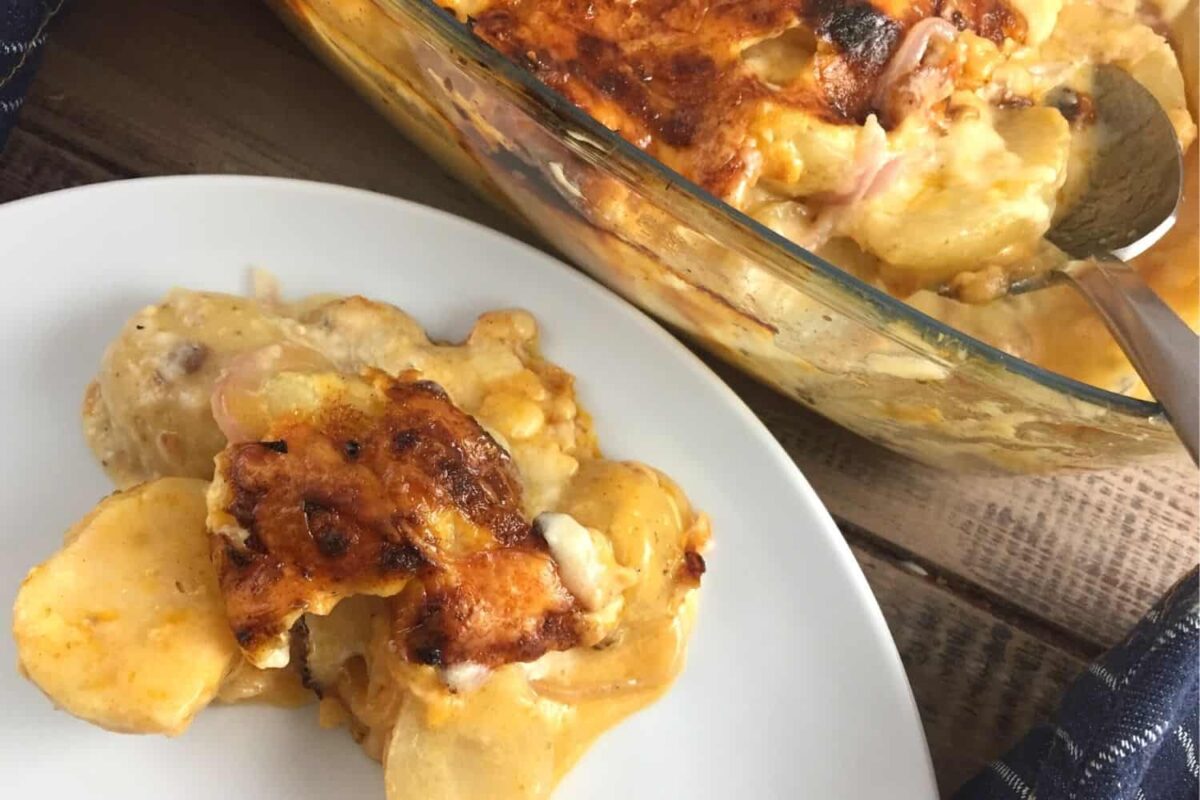 Ingredients
5

tbsp

butter

1

medium onion

(finely chopped)

5

tbsp

all-purpose flour

½

tsp

coarse salt

1

tsp

Italian Seasoning

½

tsp

black pepper

5

cups

whole milk

2 ½

cups

cheese

(shredded)

8

medium sized potatoes

(Peeled and thinly sliced)
Instructions
Preheat oven to 180 degrees Celsius / 356 degrees Fahrenheit 

Grease a deep baking dish and set it aside, in a medium saucepan, melt butter over medium heat, Add flour, salt, pepper, and Italian seasoning and cook, stirring frequently, until mixture is pale golden for about 5 minutes.

Whisking constantly, pour in 2 ½ cups of milk, cook for a few minutes and add the remaining 2 ½ cups of milk, whisk until smooth, then cook mixture stirring constantly until it starts to boil.

Reduce heat to low and simmer gently, stirring occasionally, until the sauce thickens and is very creamy about 8 to 10 minutes (Be careful it does not burn), taste, and adjust for salt and pepper.

Remove from heat and stir in 1 ½ cup of shredded cheese until melted

In the prepared bowl, add a layer of sliced onions and then potatoes then alternatively with the bechamel sauce, top with the remaining 1 cup of mozzarella cheese and transfer the dish into the oven.

Bake for 1 hour or 1 hour and 10 minutes until the potatoes are tender.