Hailing from British cuisine, these succulent pork bangers mixed with apple and red cabbage is the perfect combination of sweet and savoury flavours that will leave you feeling completely satisfied! Take your bangers and mash to the next level with this Pork Bangers, Apple, and Red Cabbage dish.
These sweet and savoury pork bangers only take 35 minutes to prepare, and serve 4, perfect for a weeknight family meal or a different and easy to make breakfast! This recipe is great for you as it adds fruit and vegetables in a really sly way that makes it toothsome for the kids!
This dish ticks all the boxes in terms of flavour. The cabbage soaks up both the salty flavour from the pork sausages, and the sweet and slightly tart flavour from the apples- these two flavours complement each other perfectly.
Serve with some slices of delicious toasted sourdough bread and a fresh green salad, or go the more traditional route and enjoy these yummy morsels with some buttery mashed potatoes. This pork bangers recipe with a Sweet and Tangy Apple and Red Cabbage is sure to bring a new twist to a traditional but slightly outdated recipe. Excite your taste buds and try this fabulous recipe!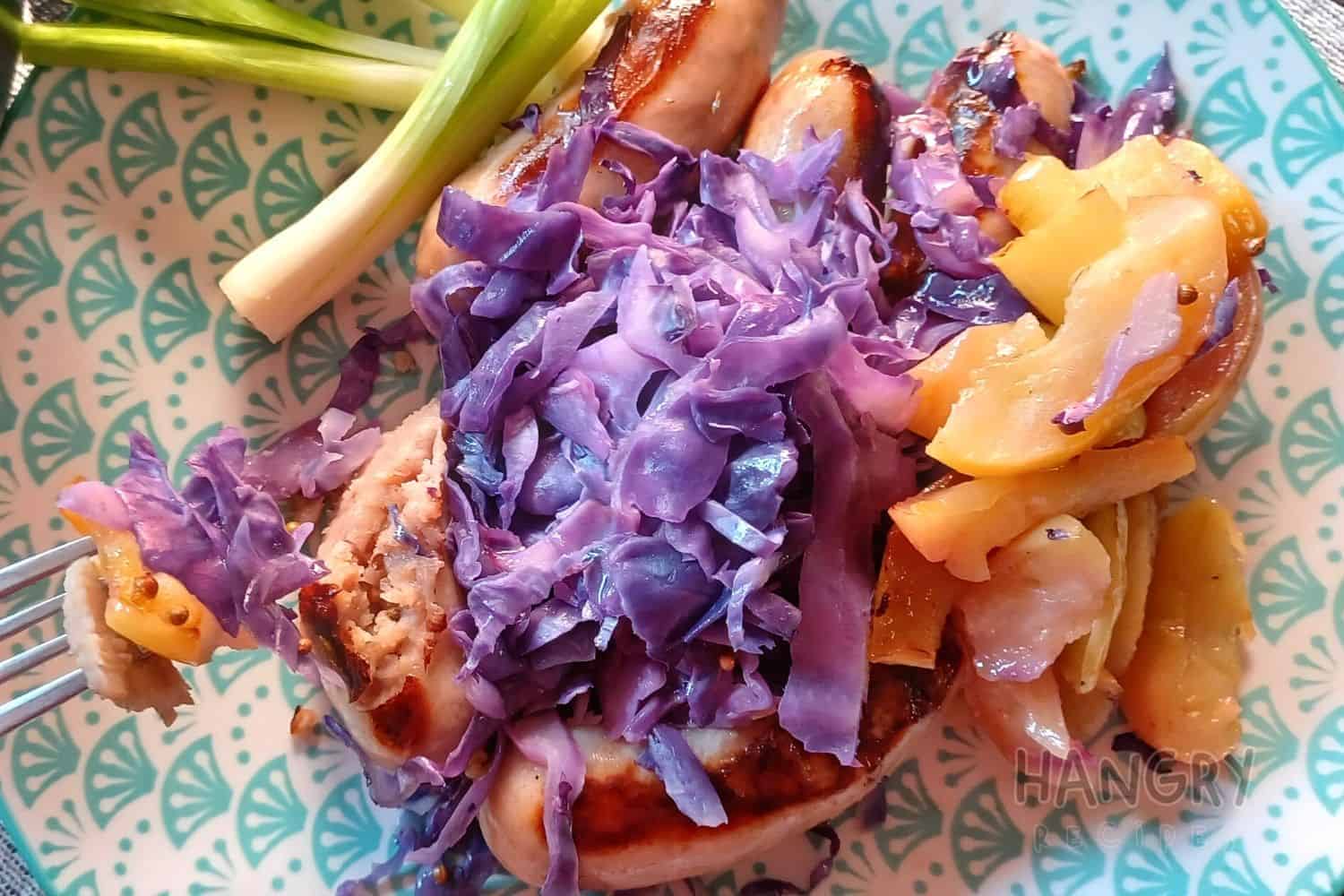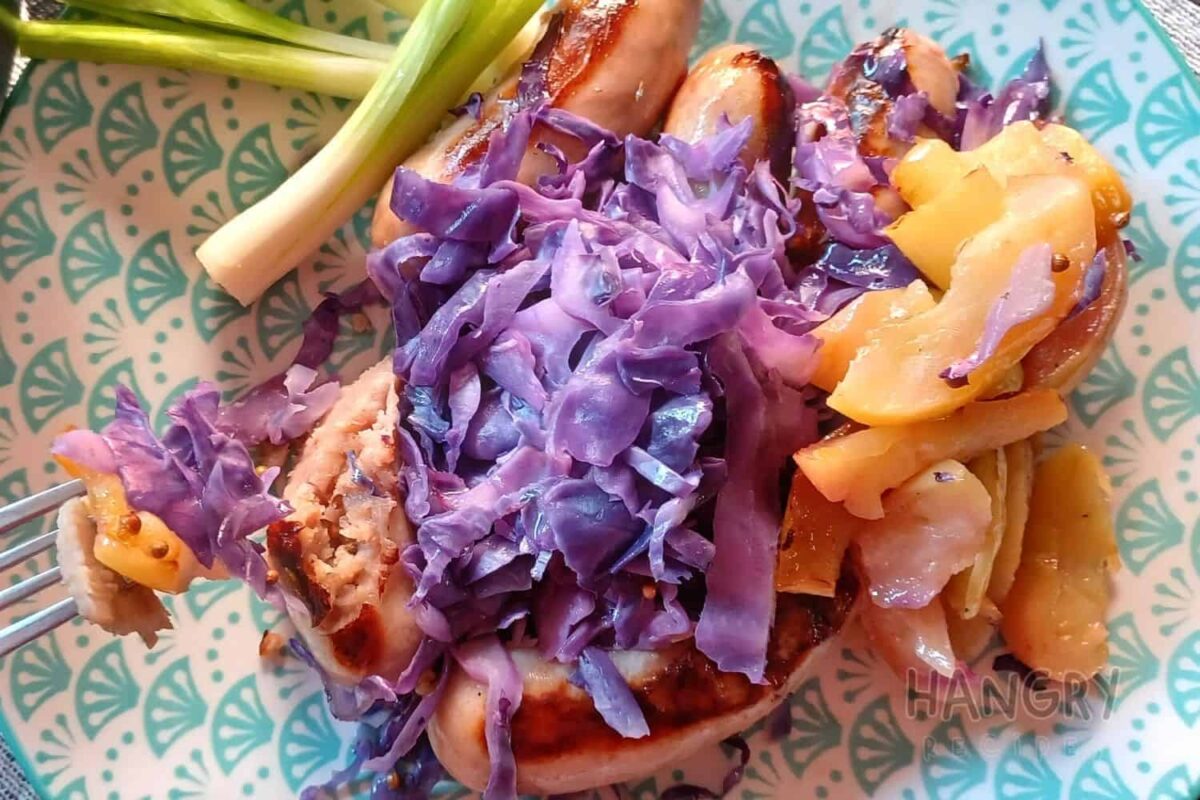 Ingredients
5

ml

olive oil

8

pork bangers

2

red apples

thinly sliced

1

clove

garlic

chopped

½

red cabbage

finely shredded

5

ml

white wine vinegar

5

ml

mustard seeds

5

ml

cumin seeds

5

ml

honey
Instructions
Place a skillet – frying pan on medium heat, add the oil, when heated, fry the sausage until golden-brown.

Add the garlic, cumin seeds and sauté for a few minutes more with the pork bangers.

Lower the temperature, add the sliced apples, braise them on both sides, cover and simmer for about 15 minutes or until soft and juicy.

Place the shredded red cabbage in the pan, preferably on top of the bangers.

Mix the vinegar, honey and mustard seeds, add on top of the cabbage, cover and let this simmer further until cabbage has softened but still firm.

*Serve with bread or mashed potatoes and a salad.