Perfect as a side dish for an indulgent steak or chicken main, this cucumber and tomato salad will be a lovely, creamy gap filler to guarantee complete satisfaction at the end of a hearty meal.
The great thing about this cucumber and tomato salad is that it adds freshness and crunchiness to a meal that might be fairly rich and indulgent, allowing for a break from the succulence, while at the same time complementing its flavours and textures, making you want to go back for more! 
The sauce for the salad is made from a tangy mayonnaise, sour cream, and vinegar, and seasoned with dill and garlic powder. Needless to say, the sauce is a burst of flavours that exude from its rich and creamy base. This salad is also a great excuse to get those veggies in. Cucumbers and tomatoes are full of nutrients, and are a great source of vitamin C and K. They also contain antioxidants, and since cucumbers are made up of mostly water, they aid in hydration too!
Opt for a healthier side to this Creamy Cucumber and Tomato Salad
If you would like this salad to be a tad bit healthier, use a low-fat mayonnaise and sour cream.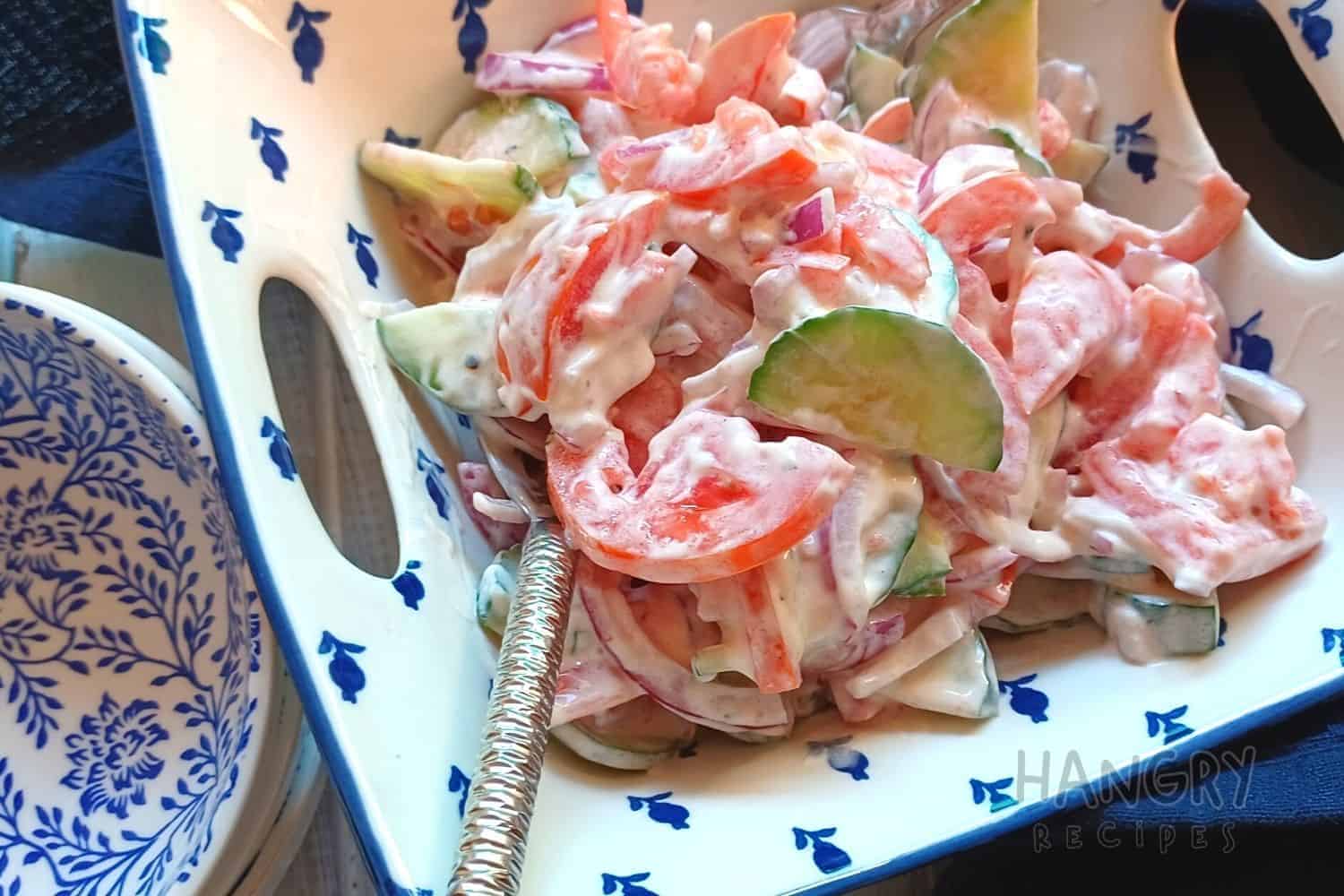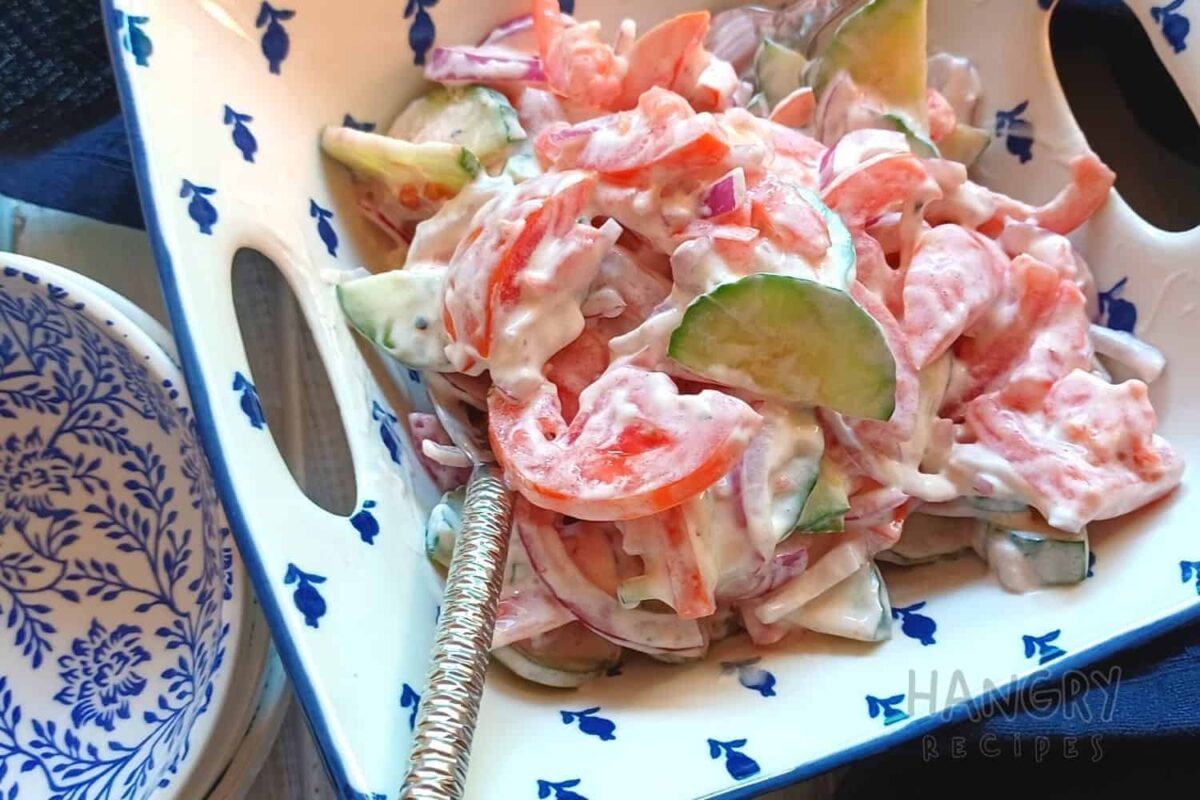 Ingredients
2

medium

cucumbers

sliced in half lengthwise and thinly sliced

3

Roma tomatoes

sliced in half lengthwise and thinly sliced

1

large

red onion

thinly sliced 

½

cup

fresh dill (optional)

finely chopped

⅓

cup

sour cream

½

cup

tangy mayonnaise

¼

tsp

garlic powder

salt and pepper to taste

2

tso

vinegar
Instructions
In a large bowl stir together sour cream, mayonnaise, vinegar, garlic powder, and dill. (optional)

Add cucumbers, tomatoes, and onion.

Gently stir with 2 forks to combine.

Season with salt and pepper to taste.

Cover and refrigerate for 15 minutes.