This South African dessert, traditionally called "Melktert" in Afrikaans, is a classic milky and creamy tart that is so delectable yet super quick and easy to whip up! This dessert tart is a staple in South African culture, and its traditional charm and allure will have you falling in love with it in no time – even if you're on the other side of the world!
This Milk Tart uses simple ingredients that can be found in your pantry, creating one tart that is made completely from scratch! This dessert is similar to a custard tart, but it is lighter and fluffier. It has strong flavours of milk, cream, and slightly more nuanced notes of almond and cinnamon. This tart uses a pastry crust that is full of a lovely buttery flavour, but can also be made slightly sweeter by incorporating 1/3 of a cup of confectioner's sugar/powdered sugar.
With a prep time of 30 minutes, and a cooking time of 30 minutes, this tart yields such delicious results for only 1 hour! All you have to do is make your pastry crust, add your wet ingredients into a saucepan, then add your dry ingredients to combine, fold in beaten egg whites, place in the pastry shell, and bake! That is all it takes to get one delectable Milk Tart!
Sprinkle the baked Milk Tart with cinnamon spice and leave it to chill until it is ready to be served.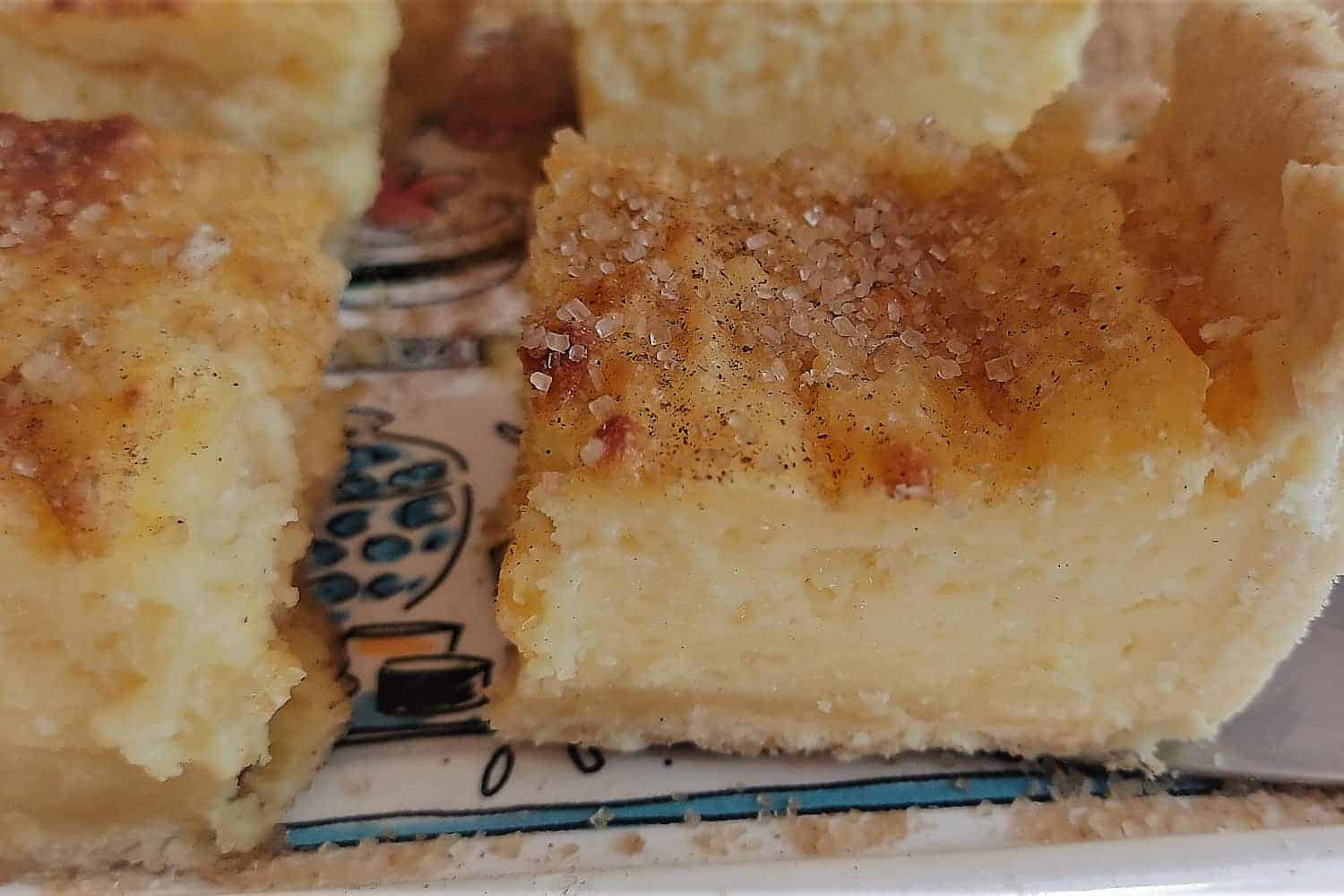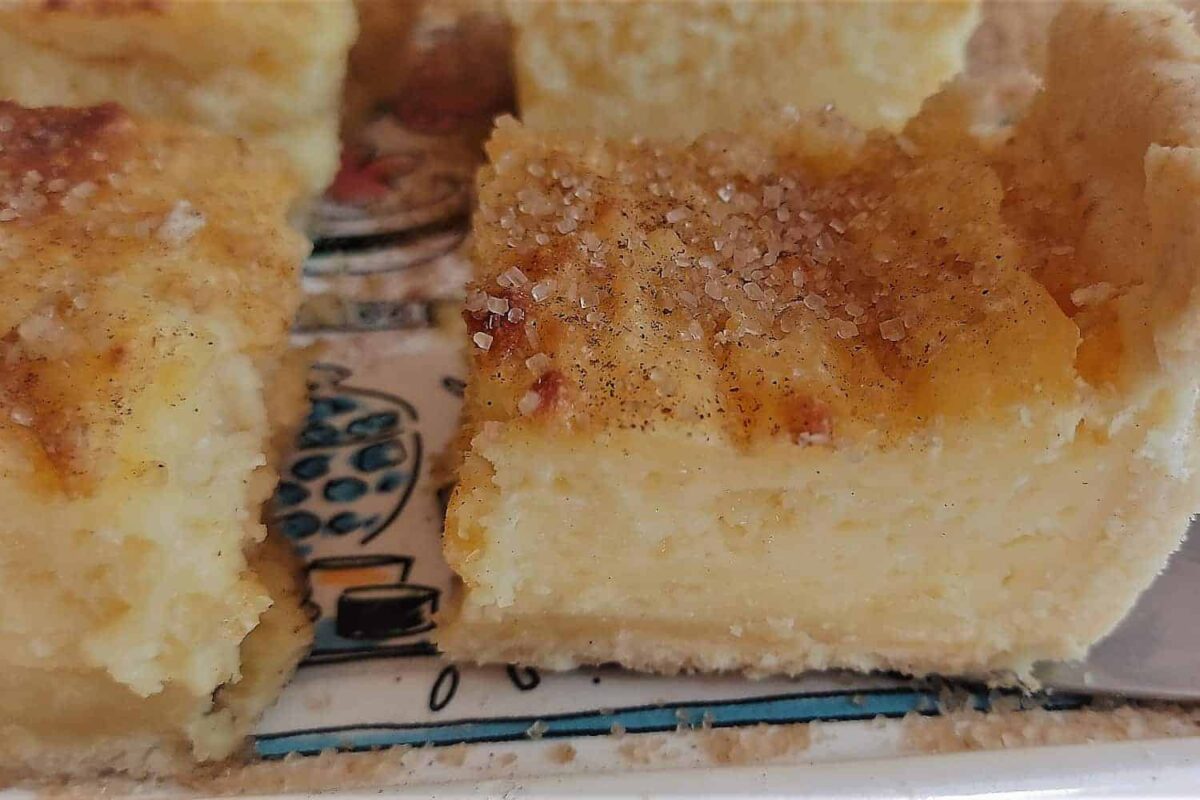 Ingredients
For the Crust:
200

g

butter

450

ml

cake flour

5

ml

salt

10

ml

baking powder

Ice cold water
For the Filling:
1

litre

milk

125

g

butter

2-4

pods

cinnamon

¾

cup

cornflour (maizena)

½

cup

cake flour

5

ml

salt

1

cup

sugar

(use less if you do not want it sweet)

5

ml

almond essence

6

large

eggs

(separate egg yolks from egg whites)
Instructions
For the Crust:
Place all the dry ingredients for the crust in a bowl.

Grate the cold butter into the dry ingredients, with your finger's, rub the butter into the flour until it resembles crumbs.

Add a little cold water and work with your one hand the mixture until it forms a ball.  Add more water if necessary. When it is ready, the dough will be barely moistened and come together into a ball. If necessary, add more cold water.

Place the ball on a floured surface and roll out the dough large enough to cover an oven dish square or round, (large enough to add about 1 1/2 litre of filling) of about + – 28cm or on the bottom a large flat oven pan.

Using butter or non-stick spray, prepare your oven dish, making sure it has been adequately sprayed or buttered. Set aside.

Roll out the dough on the prepared working surface and be very gentle when pressing the dough onto a dish Set aside. Place in fridge until needed. 
For the Filling:
Preheat oven to 180° Celsius is equal to 356° Fahrenheit and place rack in center of the oven.

Place saucepan over medium heat, add butter, cinnamon, and milk, bring to a boil, remove from the heat.

In another bowl, mix flour, cornflour, sugar, almond extract, and a little warm milk. Whisk in egg yolks until smooth. Gently whisk into the saucepan making sure there are no lumps.

Now return the pan back to the stove, keep stirring constantly until it starts to bubble and is a lovely thick consistency.

Beat the egg whites until stiff.

Remove the filling from heat, fold in the egg whites and pour the mixture into the unbaked pastry shell.

Place in preheated oven until light brown. About 30 minutes.

Remove from the oven. Sprinkle with cinnamon.

When cooled, place in the fridge for 2 hours. Serve hot or cold.