If a dish with multiple, diverse flavours is what you are after, you have come to the right place! A tasty Moroccan dish that will have your tastebuds feeling like they are swimming in flavour, this Moroccan flavoured Pineapple and Pork Stew is sure to be a delight for anyone who tries it!
This stew makes for the perfect meal for a cold Winter's night when you are craving a hearty and wholesome dish. This pineapple and pork stew gets its flavour from its diverse spices, such as garlic, ginger, cinnamon, turmeric, cardamom, cumin, and coriander seeds to name a few (trust us when we say this dish is not lacking in the flavour department! ).
This meal does take about 2 and a half hours to make, but majority of the time it is cooking away in a saucepan or a slow cooker, and all you need to do is cube the pork, sauté the onions, season with the spices, add the pineapple juice, and let the mixture simmer. Once this is done, the pineapple chunks and roasted almonds can be added, and the dish can be served over some large rice noodles.
If you are looking to spice up your weeknight meal, jump right in and make this dish now!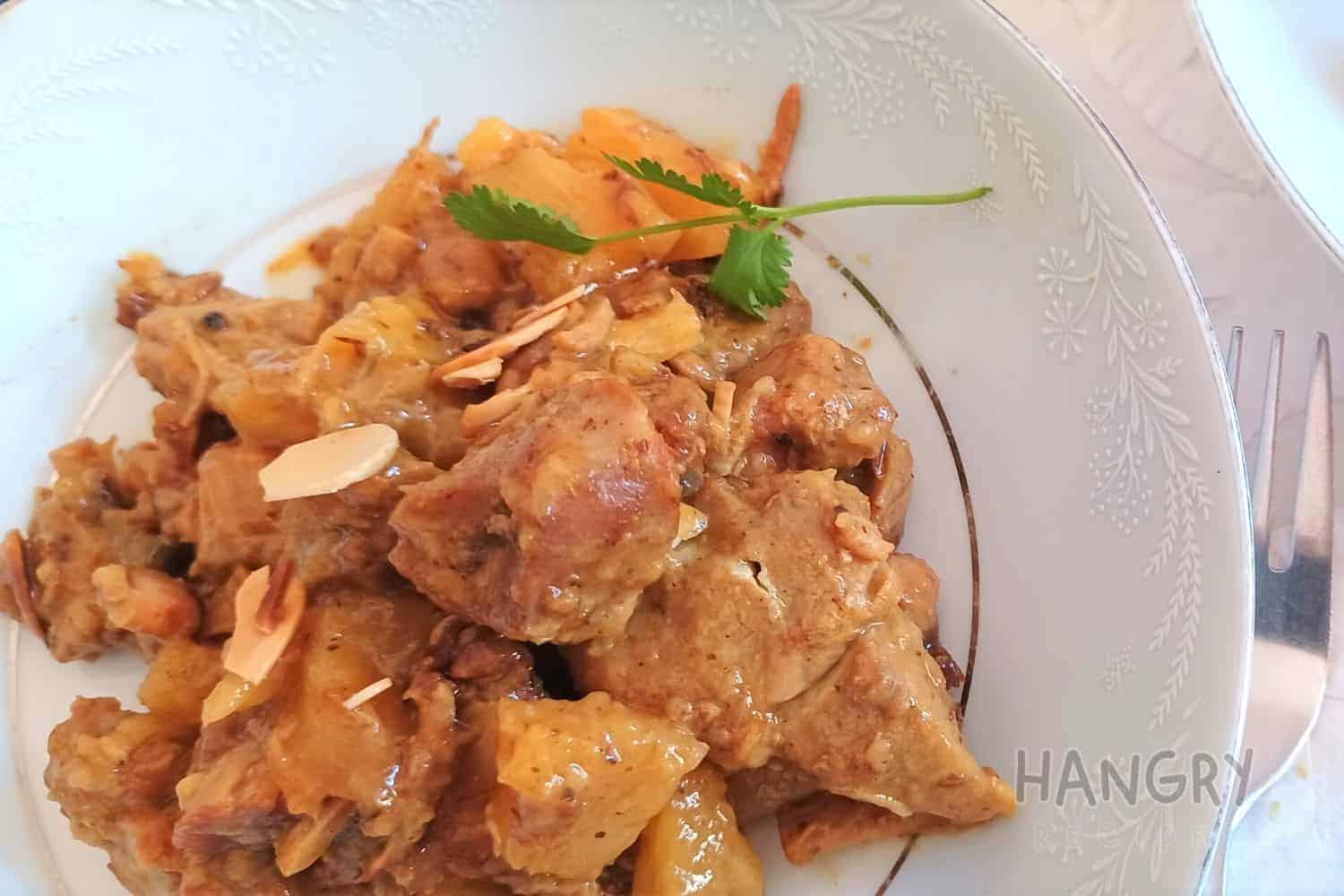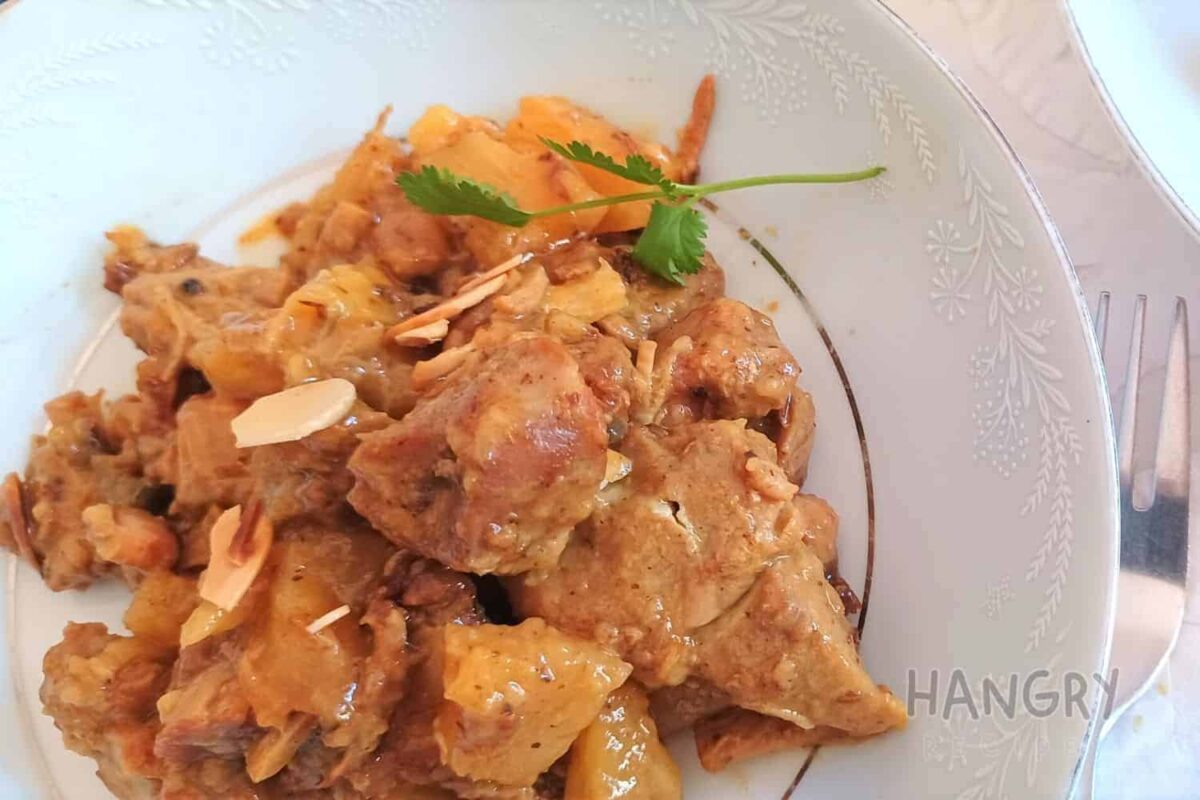 Ingredients
750

g

cubed pork – neck or fillet

cake flour

salt and pepper

olive oil

1

large

onion

thinly sliced

2

cloves

garlic

3

slices

fresh ginger

crushed

½

stick

cinnamon

5

ml

turmeric

2

pods

cardamon

5

ml

cumin

2

tbsp

Turkish Infused Fig Balsamic

5

ml

coriander seeds

440

g

Pineapple Rings or pieces in Light Syrup

if rings, slice

25

g

sliced almonds

Fresh coriander for garnishing
Instructions
Roll the cubed pork pieces in seasoned flour.

Place a heavy-based saucepan on medium heat. 

Add a little oil to the heated saucepan, sear the floured pork cubes in batches in the hot oil. Set aside.

Saute the onions in the same pan, scraping up all the juices as you go along until the onions are soft and glossy.

Add all the spices, return the meat to the saucepan stir well.

Drain the pineapples, add the juice to this mixture and fill with a little water if needed.

Cover the saucepan, simmer for 1 to 2 hours until meat is soft and tender.

Add the pineapple chunks, mix well,  heat for another 15 to 20 minutes.

Roast the almonds under the grill for a few minutes.

*Serve with roasted almonds, rice, or noodles. Garnish with coriander.