Smoked Bacon and Caramelised Onion Relish, or more commonly known as Onion Bacon Jam, is not your average preserve that you'd find just anywhere, but it is sure to delight you with its sweet and savoury charm!
The pungent onion flavour is complemented by the saltiness of the bacon, and the brown sugar adds a sweet and syrupy flavour and texture to the bacon bits. This recipe only takes 35 minutes and uses simple ingredients. A great tip for making this relish is to really let the onions caramelize, this will add extra sweetness and will complement the salty bacon. When the ingredients are in the pan, make sure to keep them cooking until the mixture becomes thick and of a syrupy consistency. The sauce will however still thicken as it cools, creating the perfect consistency for your Smoked Bacon and Caramelised Onion Relish.
Serve this Onion and Bacon Relish with a cheese and charcuterie board paired with some savoury crackers. You could even enjoy this relish as a sauce on your favourite burger, totally taking it to the next level!
No matter what food you include this relish in, it is sure to stand out and complement it perfectly.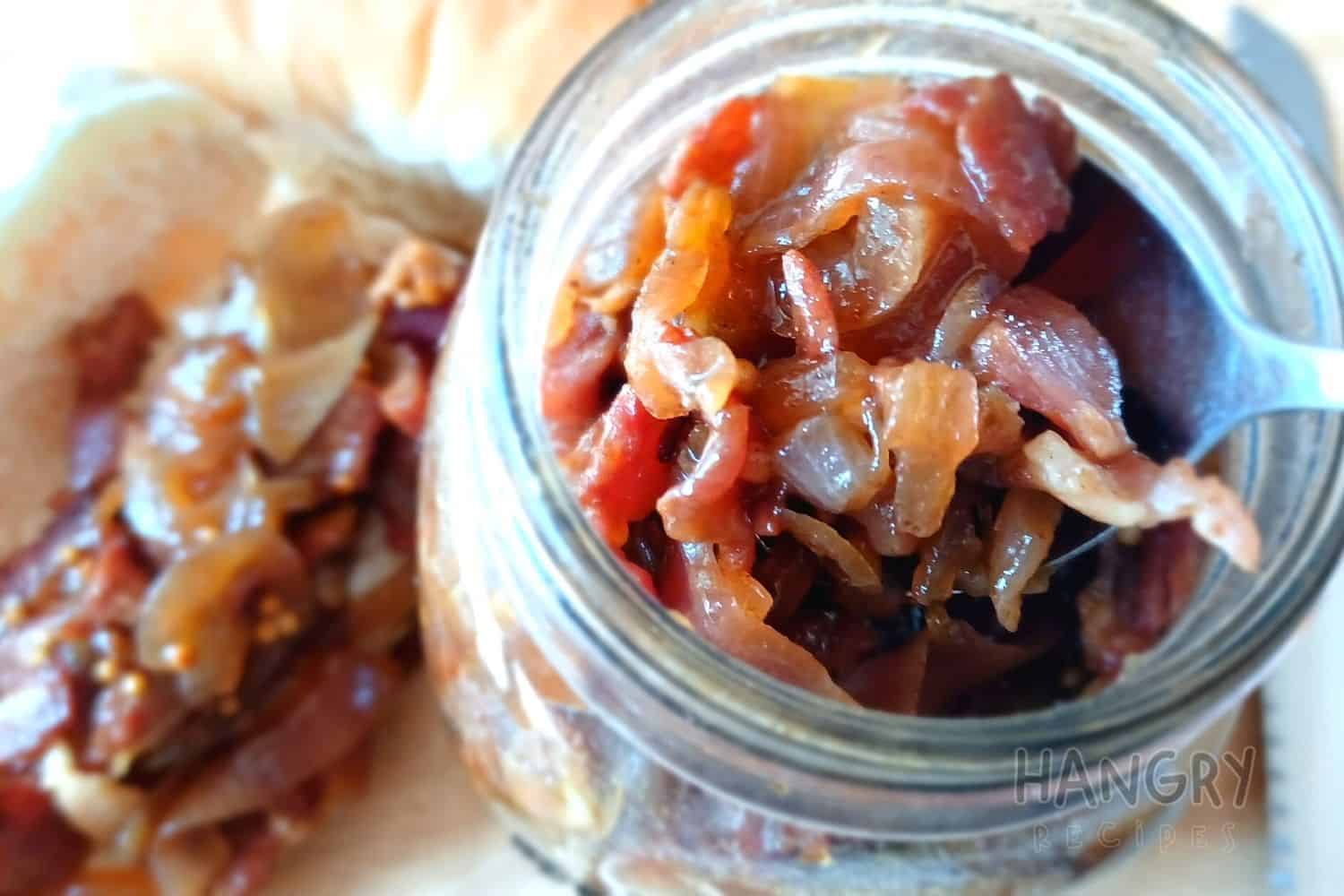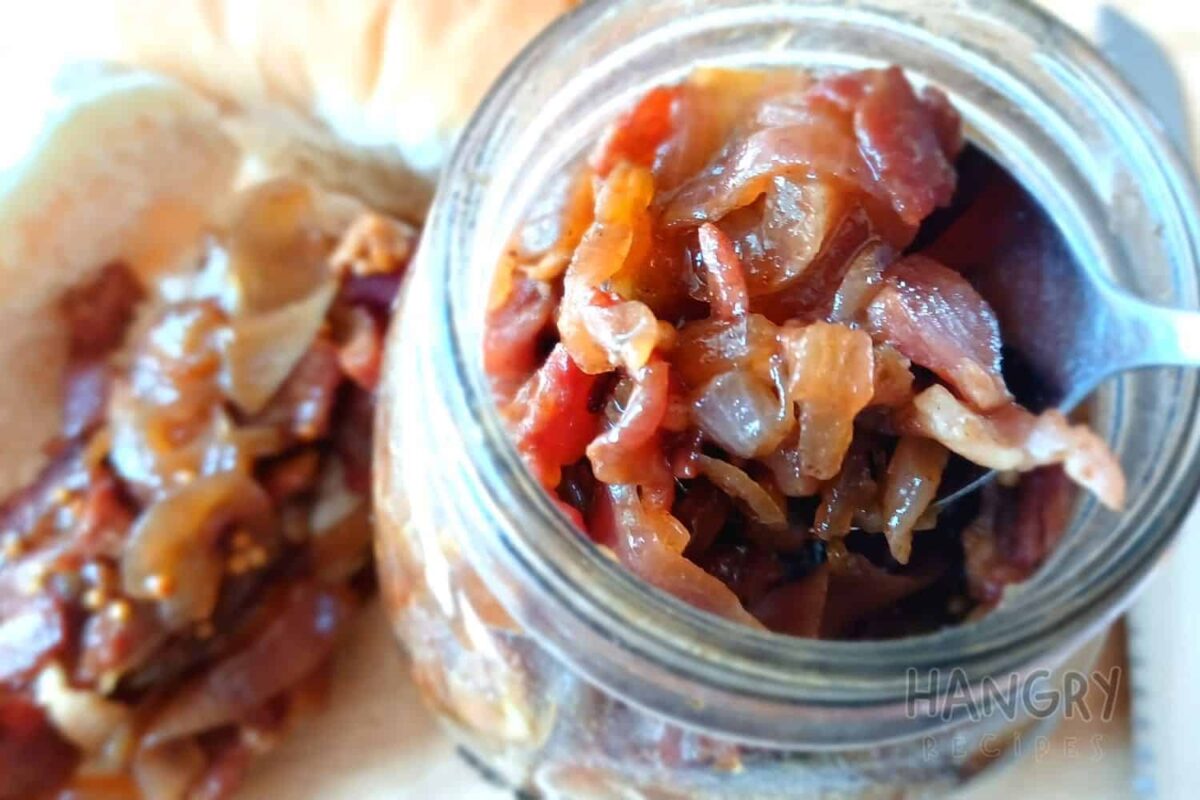 Ingredients
500

g

smoked bacon

sliced and cut into small bite-size pieces

4

medium

red onions

thinly sliced

1

large

white onion

thinly sliced

2

cloves

garlic

finely chopped

10

ml

mustard seeds

125

ml

brown sugar

125

ml

Turkish fig balsamic reduction or any other balsamic you have

100

ml

old brown sherry

4

bay leaves

5

ml

cayenne pepper
Instructions
Stir-fry the bacon on medium heat until crispy and golden brown, set aside.

In the same frying pan add the onions, garlic, and mustard seeds together in the bacon fat for about 10 minutes, scraping all the bits of bacon as you stir-fry. 

Stir in the sherry and sugar, and let the liquid reduce by half and the sugar has dissolved. Stir in all the leftover ingredients.

Add the bacon back into the pan and cook until thick and syrupy for another 10 minutes or more.

Spoon out the relish in a 500ml sterilized jar, let it cool then refrigerate, that allows the flavors to marry.

*Serve with bread, sausage, cheese, or avocado.