Biryani is a classic Indian dish that boasts bold and fragrant flavours. Its distinctive spices and aromas really make it one for the books! Take a look at this fun and fruity Biryani Haddock recipe to try.
This Haddock Biryani is a one pot dish that only takes 45 minutes to make. This biryani is made with haddock, a lean white fish that is flakey and tender and has a mild yet smokey flavour- so it is perfect to use with multiple flavourful spices. The smokey flavour of the haddock is complemented by the aromatic spices in the dish, these being cardamom, fennel seeds, bay leaves, cinnamon, garlic, and turmeric, which gives the dish its lovely yellow colour. If you aren't a fan of hot dishes, leave out the chilies.
If you would like to thicken up your fish biryani, add a few tablespoons of coconut milk or heavy cream. This will also make the dish a bit richer and therefore more indulgent, and the creaminess will work beautifully with the smokiness of the haddock.
For such a fun recipe and tasty dish serve this Haddock Biryani with a fresh side salad and some traditional naan bread, which you can always make from scratch or just buy from the local supermarket!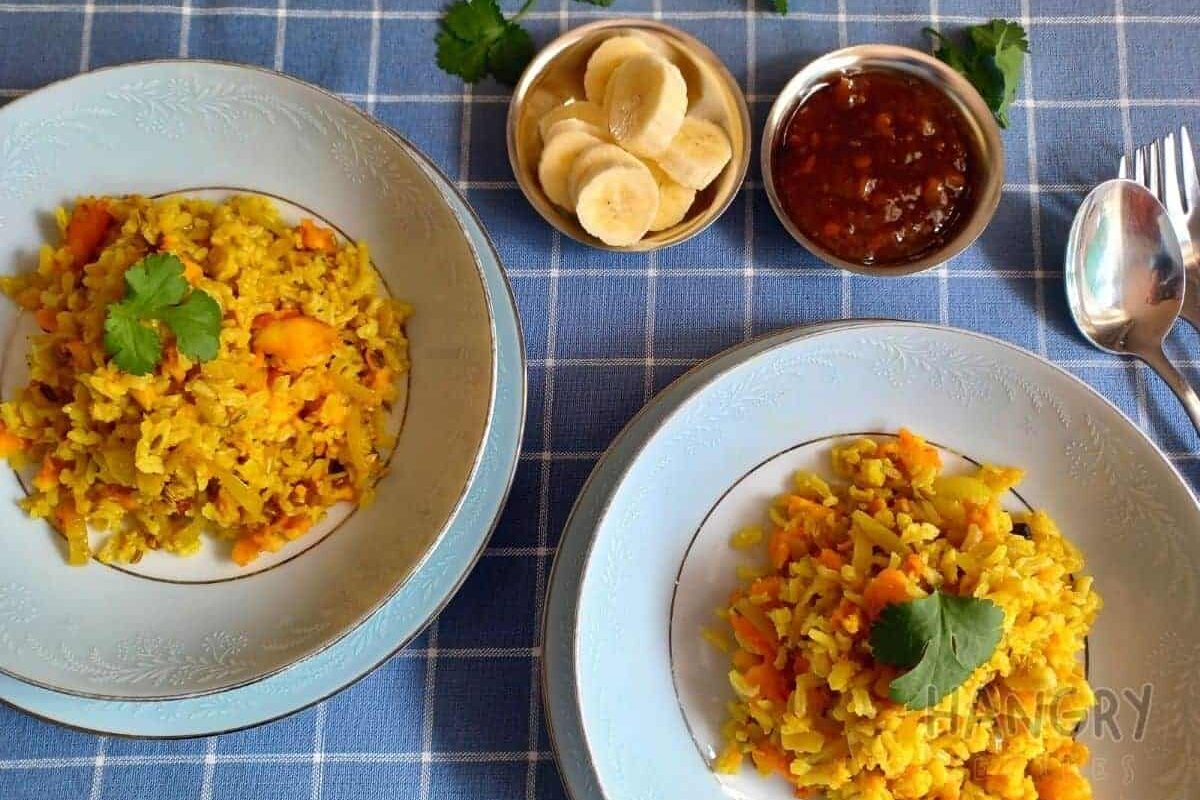 Ingredients
500

g

frozen deboned haddock

(defrost)

2

cups

Cooked Rice

Olive Oil

2

large

onions

(sliced thinly)

2

tbsp

Turmeric

4

bay leafs

1 ½

tsp

fennel seeds

10-12

green cardamom

1

tsp

peppercorn

5

pieces

cinnamon

1

tbsp

crushed garlic

2

chillies

seeded and chopped (optional)

Salt and black pepper to taste

Garnishing: parsley or fresh coriander, banana and chutney
Instructions
For the Rice:
Cook rice as directed on the package. Set aside to cool.
For the Haddock:
Place the haddock in a bowl with a little milk that covers the bottom of the dish, cover with cling wrap and give the wrap a few pricks with a fork for the steam to escape. Put frozen and covered haddock in microwave on high for 10 minutes, or until the haddock is flaky. Remove the cling wrap, drain and place the cooked haddock on the working board and break it up into small pieces (be careful not to break it up too small) cover, set aside.
To Combine the dish:
Place a large heavy-based frying pan on medium heat then add the olive oil.

Add your sliced onions to the heated oil and fry them until almost soft and translucent. 

While you are stir-frying the onions, add the biryani spice, if the paste is too thick, add more olive oil, it is essential to keep the dish moist, add the bay leaves and garlic at the same time.

Add more spices and turmeric to taste, stir-fry for a few minutes to marry the flavours. 

Add the cooked rice, mix well and make sure the rice absorbs all the juices, especially the turmeric. 

When all is mixed well, add the flaked haddock.

Add seasoning to taste if it is necessary.

*Serve with fresh salad, optional with naan bread