Lentil soup does not just win in the flavour department, but it also brags major nutritional value! Lentils are low in fat, rich in vitamins and minerals, high in fiber and are a great source of protein! The fact that lentils are high in fiber means that this soup will keep you fuller for longer than your average soup might.
The lentils themselves do not carry much distinct flavour, but what is great about that is that you can actually go crazy with the spices you choose to use. As the recipe suggests, use some fresh cloves of garlic, ground cumin, dried thyme, a pinch of chili flakes, and a dash of curry powder to really amp up the flavour profiles of the dish, and create more of a distinct, pungent flavour. This soup is particularly savoury, however, the onion, carrots, and chutney contribute to a slightly sweet flavour in the background.
With so much versatility you really can make this lentil soup into a dish that you crave and that suits your budget. With budgets becoming tighter and tighter it is a perfect dish to make if you need to feed many or want to make a meal that can last a couple of days for lunches or dinners. It is also the ideal dish to make plain and add in various flavours with different spices or vegetables each day to keep the soup exciting yet time effective and inexpensive!
Serve this delightful soup with a few slices of a toasted, buttery baguette and enjoy!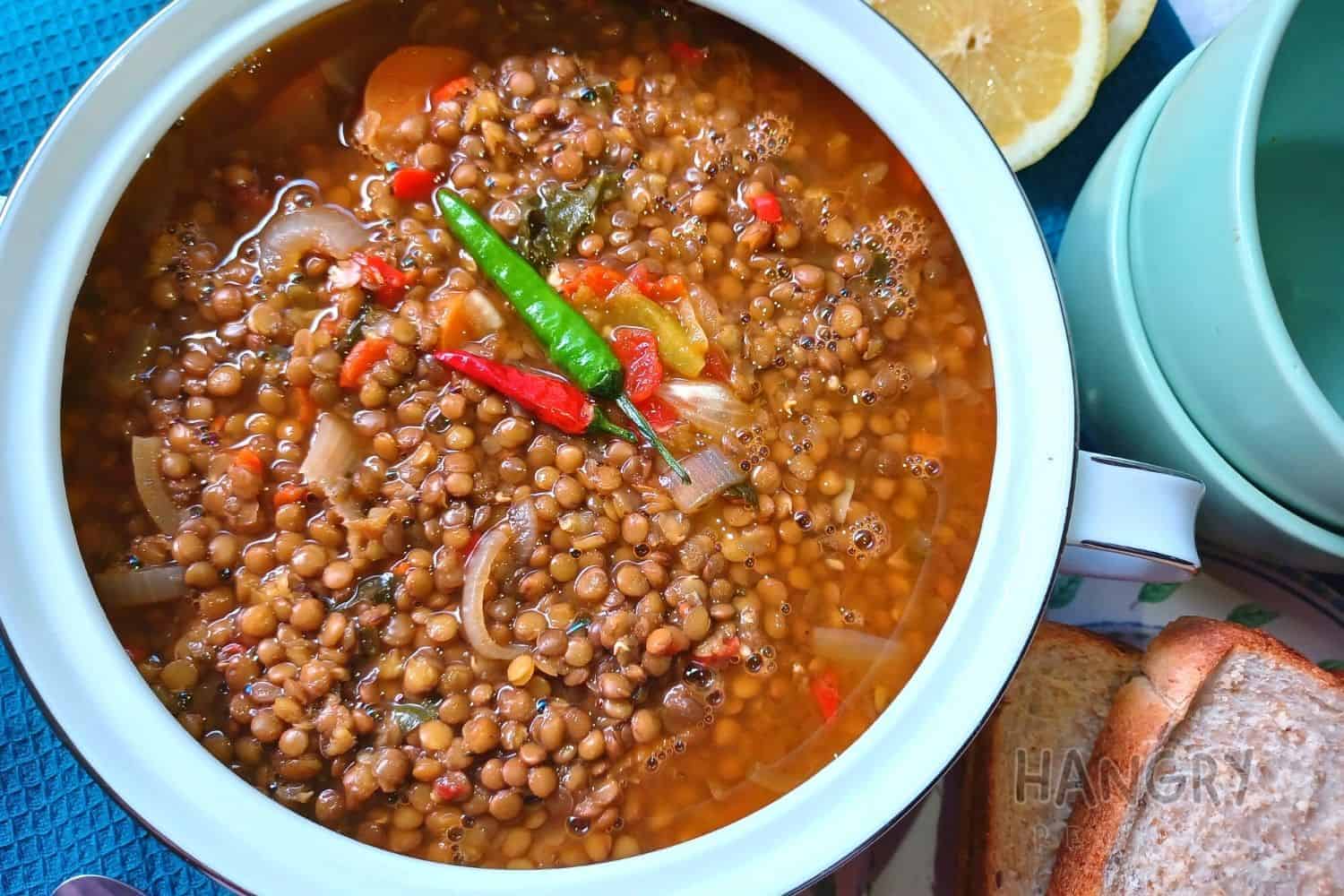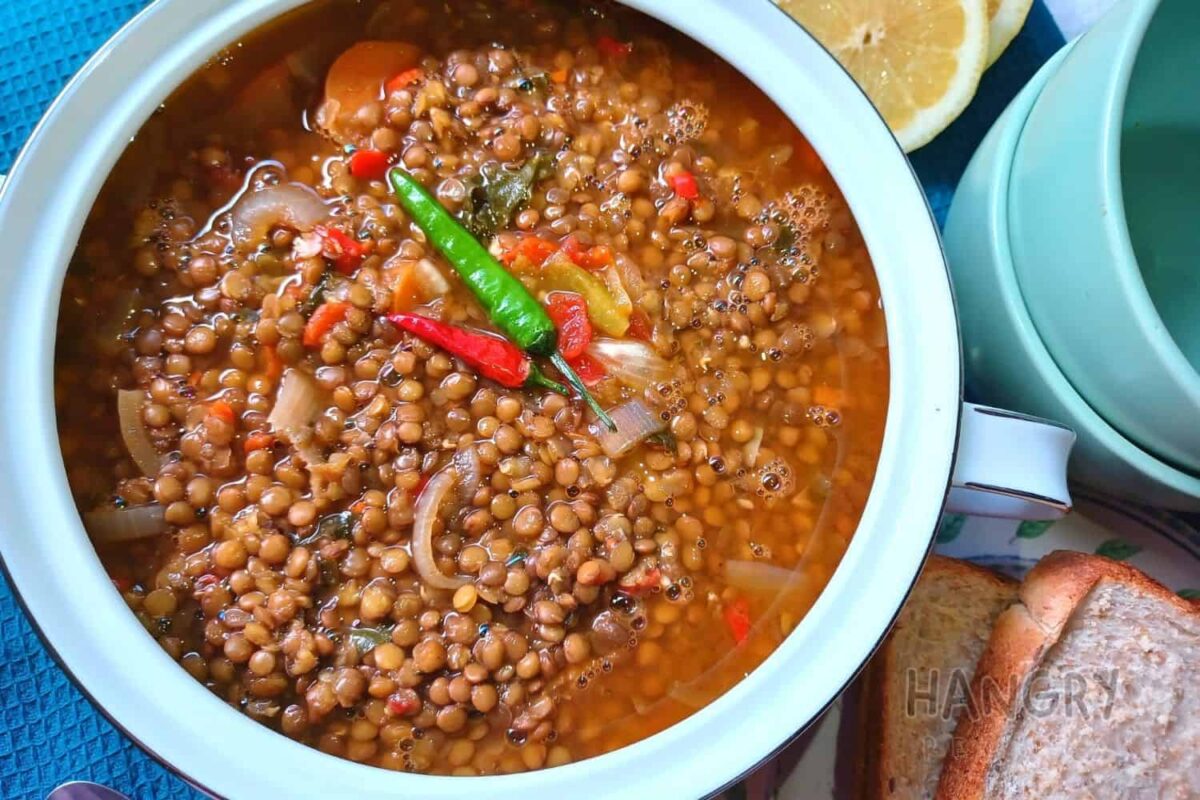 Ingredients
¼

cup

extra virgin olive oil

2

medium

onions

chopped

2

carrots

chopped

4

cloves

garlic

minced

2

tsp

ground cumin

1

tsp

curry powder

(optional)

1

tsp

dried thyme

1

can

diced tomatoes

500

g

lentils

(rinsed well)

4

cups

vegetable broth

1-2

cups

spinach

destemmed and chopped

2

cups

water

seasoning to taste

pinch of chili flakes

(optional)

½

cup

chutney 

(use Vegan chutney if required)

freshly ground black pepper

to taste
Instructions
Warm the olive oil in a large heavy-based saucepan on medium heat.

Once the oil is shimmering, add the chopped onion and carrot and cook, stirring often, until the onion has softened and is turning translucent, about 5 minutes.

Add the garlic, cumin, curry powder, and thyme. Cook until fragrant while stirring constantly, about 2 minutes.

Pour in the diced tomatoes and cook for a few more minutes, stirring often, in order to enhance the flavours.Pour in the lentils, broth, and water. Add 1 teaspoon salt and a pinch of red chili flakes. Season generously with freshly ground black pepper. 

Bring the mixture to a boil, then partially cover the pot and reduce the heat to maintain a gentle simmer. Cook for  30 minutes, or until the lentils are tender but still hold their shape. Add more water if needed.

Add the chopped spinach and cook for 5 more minutes, or until the spinach has softened to your liking. Remove the pot from the heat and stir in 1 tablespoon of lemon juice and chutney.

Taste and season with more salt, pepper, or maybe lemon juice.