Are you a fan of mangoes? Are you also a fan of ice cream? (who isn't?) Presenting, homemade mango ice cream with crispy wafers. This ice cream only takes 20 minutes to prepare, using mango slices, some cream, coconut yoghurt, and vanilla wafers.
There are really only 3 important steps to make this dreamy mango ice cream- puréeing the mangoes in a food processor or a blender, beating the cream and coconut yoghurt, and folding the mango purée in! Once that is done, so is the bulk of your work! The hardest part about this dessert is waiting for 8 hours while the mixture sets in the freezer. But we promise it will be well worth it!
Even though ice cream is not necessarily the healthiest dessert, the mangoes redeem it a bit, as the fruit has an impressive nutrition profile. It contains ample amount of vitamin C, as well as vitamin B6, A, E, and K. One cup of mango accounts for nearly 70% of an adult's recommended daily intake of vitamin C! Mango also contains mangiferin, which has been described as a "super antioxidant" due to it being exceptionally powerful.
There is no denying that there are so many reasons to create this delicious fruity ice cream. Try it now!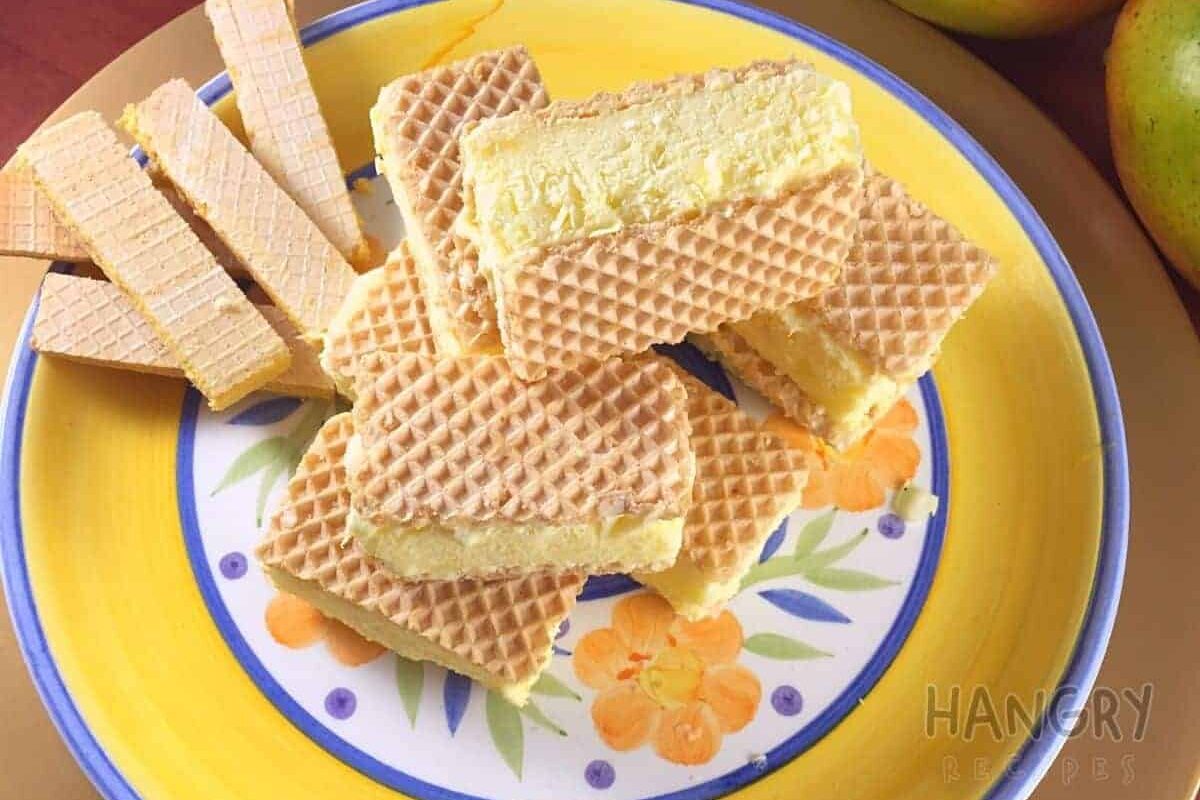 Ingredients
440

g

Mango slices

frozen

500

ml

coconut yoghurt

250

ml

cream

1

packet of vanilla wafers, or any flavour of your choice
Instructions
Slightly defrost the mangos and puree the mangos in a food processor, set aside

Beat the cream and the yoghurt in a small bowl until peaks form.

Gently fold in the pureed mango in the cream and yoghurt mixture

Spoon the mixture onto a prepared flat surface dish, lined with non-stick baking paper, spread evenly and freeze for at least 8 hours. remove from the freezer.  Divide each wafer, arrange the divided wafers on the top of the ice cream, tip the dish over on a flat surface, arrange the other halves wafers on top and slice according to the wafer size.