We don't know about you, but we love the idea of a simple and uncomplicated dessert that is as delectable as any other baked one. A Layered Condensed Milk Fridge Tart is an indulgent treat that will surely satisfy that sweet tooth of yours, without the long and complicated steps!
What is it?
Much like the Peppermint Crisp Tart, a traditional South African dessert, condensed milk tart is a layered fridge tart, which means that it consists of alternating layers of biscuit and creamy filling, topped with biscuit crumbs. This tart is made completely without an oven or any heat, making it so simple!
How To Make the Tart
It might seem a bit daunting to make when considering the amount of time it takes to make (a whopping 4 and a half hours), however it is only because of the amount of time the tart needs to set in the fridge. If you don't have that amount of time on hand, you can let it set in the freezer and save yourself half the time! The actual steps of the tart are quite simple. Once you have made the condensed milk cream filling, all you need to do is layer it between tennis biscuits and voila!
Tips and Tricks
An essential and crucial step for these kind of tarts lies in the name- let it set in the fridge for a few hours. This will help the tart keep a firm consistency and make cutting and serving easier.
Top with lemon rind for some added color, and serve with vanilla ice cream for a flavorful and full-bodied dessert.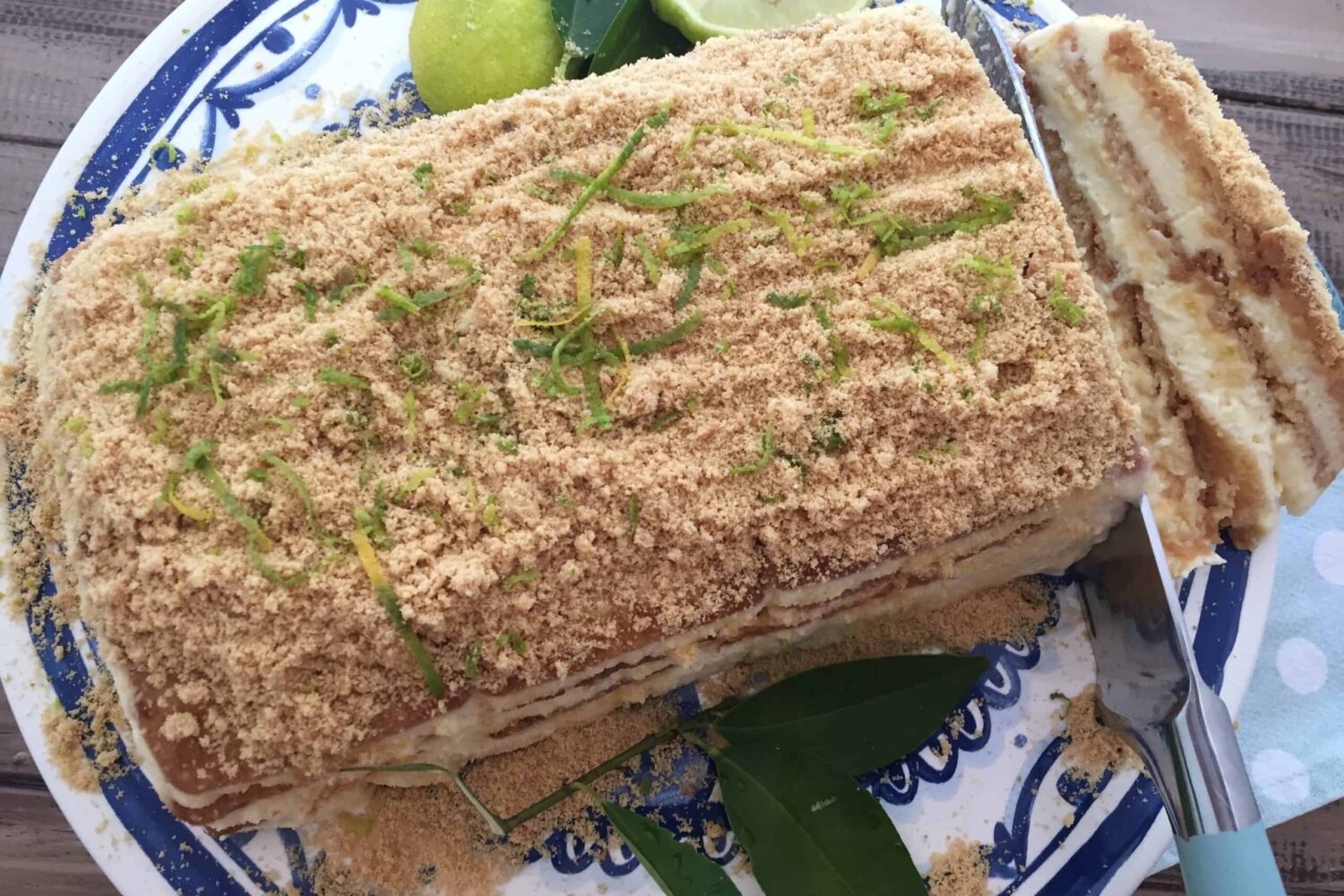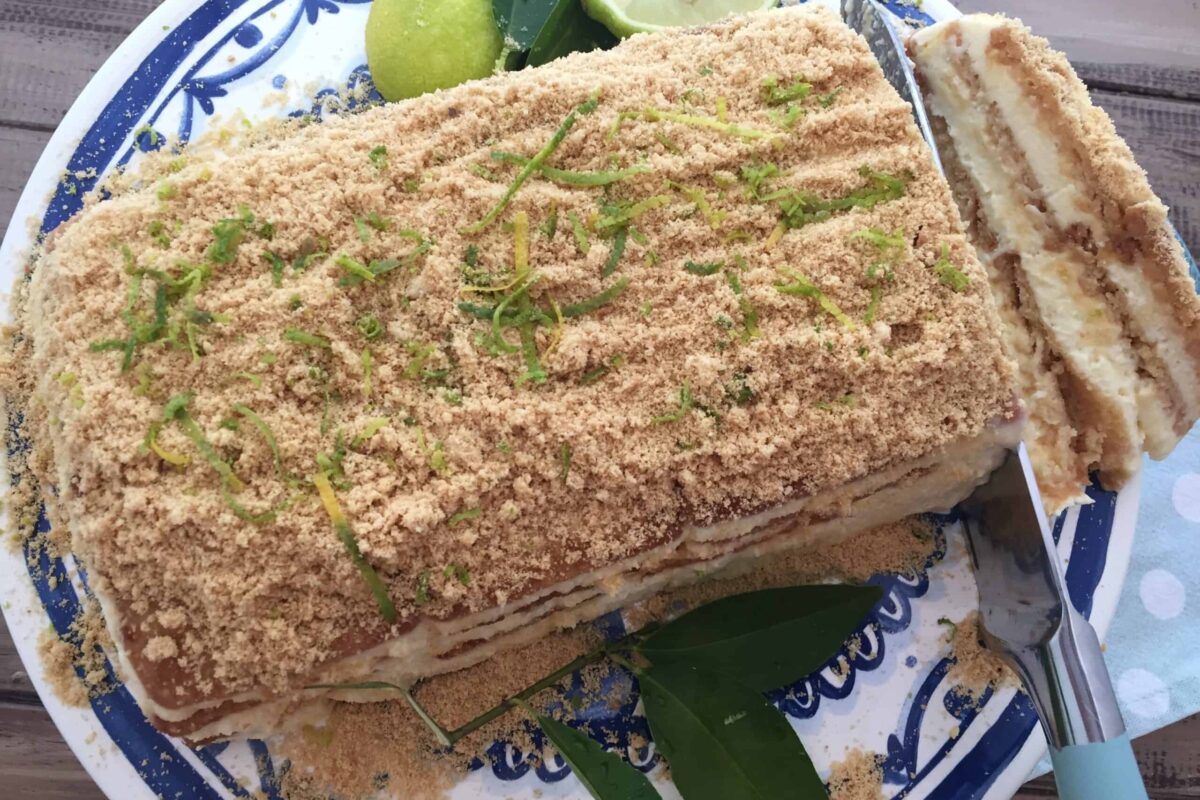 Ingredients
2

tins

condensed milk

500

ml

cream

½

cup

lime juice

1

tbsp

lime rind

1-2

packets

tennis biscuits
Instructions
Prepare a dish of your choice, spray with Cook and Spray, line with baking paper or cling wrap.

Using an electric mixer, add the condensed milk, cream, and lime juice together and mix until thick.

In the dish of your choice, add a layer of the mixture, then a layer of biscuits, repeat until all is used. 

End with the layer of biscuits.

Crumb the left-over biscuits and set them aside.

Place the tart in the freezer for 2 hours to make sure it sets, or place in fridge for about 4 hours. 

When set, remove the tart, and place upside down on the serving dish and remove cling wrap or baking paper.

Sprinkle with the left-over crumbs and lemon rind (optional).

If having this as a dessert, serve with ice cream.