Are you looking to save some time and money and be more economical with your meals this week? This recipe will meet your needs perfectly. These rice meatballs are super easy to make as the two main ingredients required are just minced meat and rice.
These oven-baked rice meatballs are covered in a silky red wine sauce and only take 20 minutes to assemble and 25 minutes to cook! The red wine will complement the flavours of the meat and completely elevate the taste profiles of the dish, so we suggest that you do not skip this step!
This recipe is also super easy and convenient as the starch in the rice acts as a perfect binding agent to keep the meatballs formed and to stop them from falling apart. This also means that no extra ingredients such as eggs or flour are needed! When forming your meatballs and placing them into the greased oven dish, we suggest that you use an ice cream scoop to acquire perfectly even meatballs for your dish.  
Serve these velvety and saucy meatballs with a salad of your choice or over a bed of mashed potato and enjoy! A great meal for any season.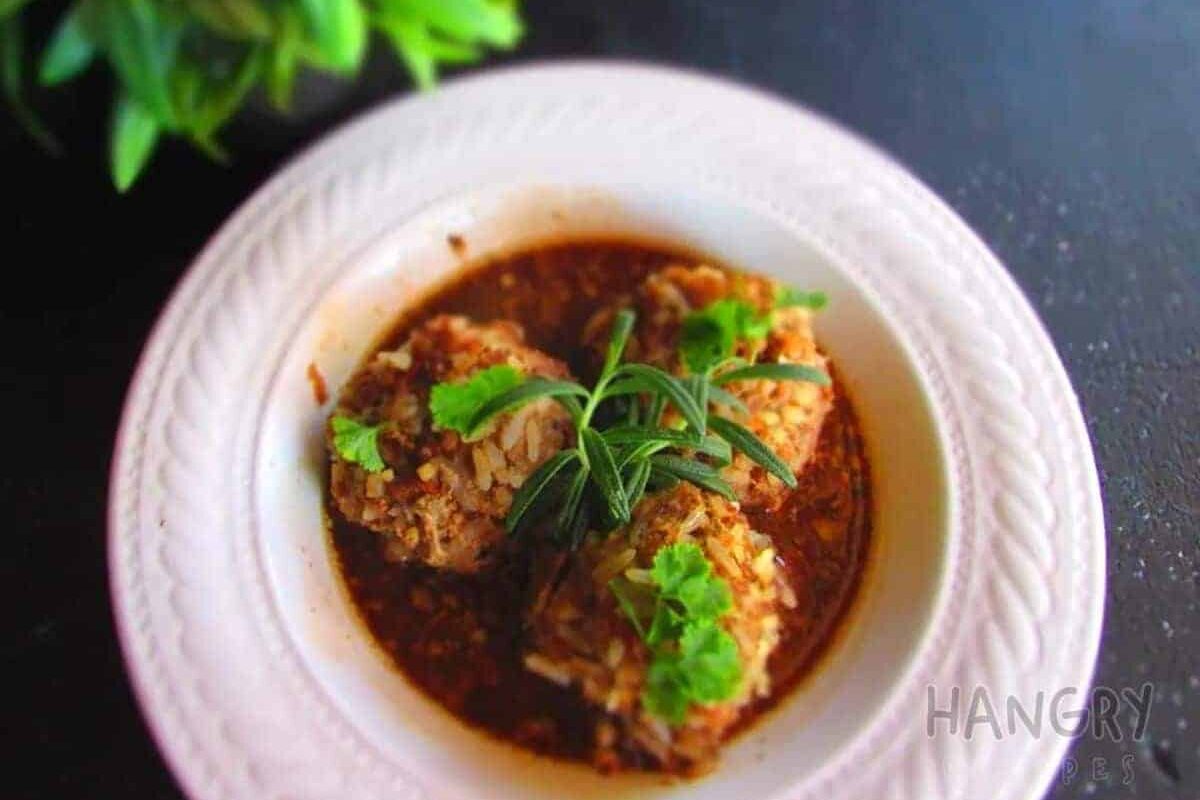 Ingredients
500

gram

Beef Mince Meat

2

cups

Rice 

Cooked

5

ml

Mixed Herbs

5

ml

Garlic Salt

5

ml

Apricot Jam

125

ml

Red Wine

100

ml

Water

10

ml

Bisto Sauce Powder

Fresh Rosemary Stick
Instructions
Preheat the oven to 180°C

Mix the cooked rice, cooked mince, jam, herbs and salt

Use an ice cream scoop and make evenly sized balls

Place the balls in a greased oven dish

Cover with tin foil and place in the preheated oven for 15 minutes

In a saucepan, heat the wine, water, rosemary and Bisto together

Uncover the dish, pour over the sauce and put back in the oven for another 10 minutes