We really love this recipe for Chocolate Fudge Biscuits because it is full of many flavours and textures which are all compact and combined in the form of one scrumptious little ball of delight. Its charm comes from the crunchy and crispy biscuit, paired with the sweet and chewy fudge pieces, and lastly coated and delicately encased by silky milk and dark chocolate.
These no-bake Chocolate Fudge Biscuit pieces are pretty straightforward to make, taking only 40 minutes of your time. And they are oven free! The recipe instructs to crush the biscuits in a food processor, but if you don't have one of those, you can cover the biscuits and crush them with a rolling pin. The biscuit does not have to be overly crushed as the slight chunkiness and differing size of the pieces will create added texture to the mixture, but this is totally up to your preference. If you crush the biscuits into fine crumbs, the mixture will be of a slightly doughier consistency. The cream cheese adds a lovely tang to the mixture and elevates the entire flavour profile of the recipe.
Chefs Tip for making these Chocolate Fudge Biscuits even more memorable
If you would like to add more zing into the mix, you can use a fudge that is flavoured, such as a caramel or peanut butter fudge.
Make the balls bite size for a quick and satisfying midweek (or midnight!) snack, or a bit bigger to enjoy as a dessert served with some delectable vanilla ice cream. No matter how you choose to enjoy these, you are sure to be pleased each time!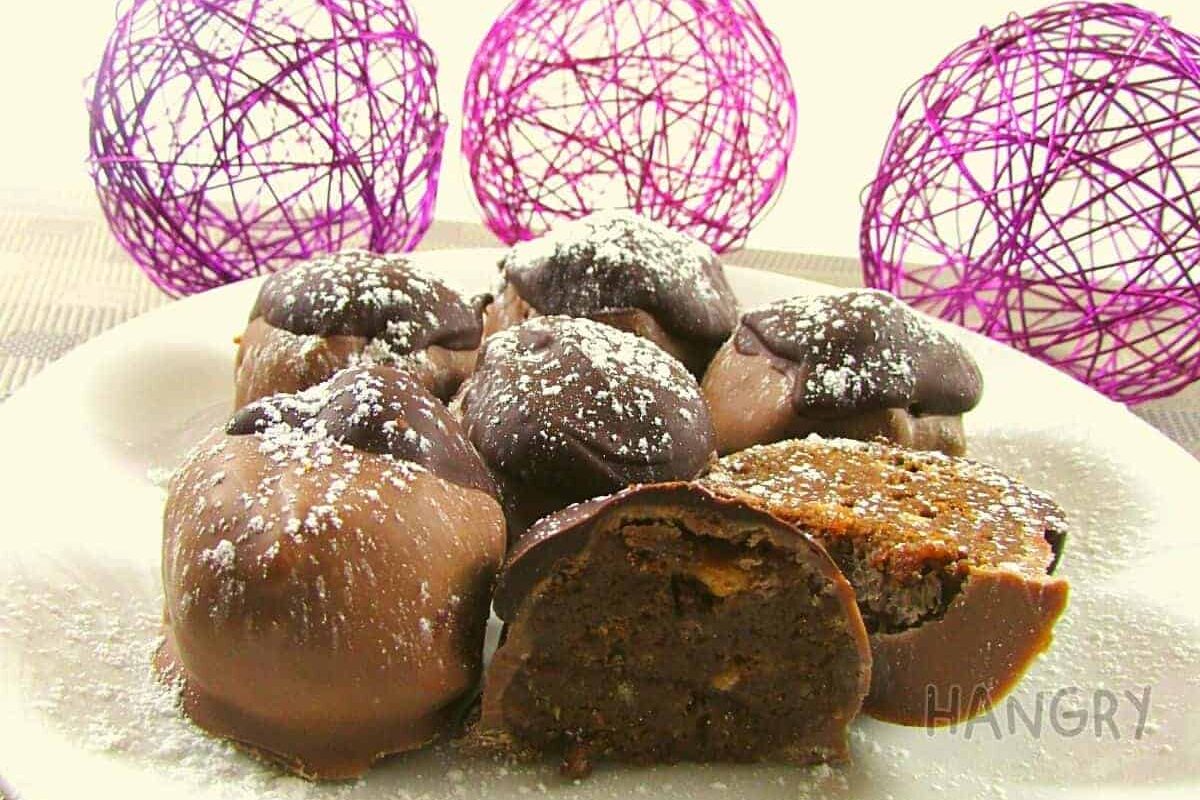 Ingredients
2

packets

Romany creams biscuits

2

pieces

fudge

50

ml

fresh cream

150

ml

cream cheese

400

grams

milk chocolate

200

grams

dark chocolate

1

tbsp

icing sugar
Instructions
 In a food processor, grind your biscuits to a grainy texture

In a bowl, mix the biscuits with the cream cheese and cream to a sticky consistency

Break the fudge into crumbs, and add to the mixture

Roll the biscuits into walnut size balls

In a double boiler, melt the milk chocolate

Using 2 spoons, dip each biscuit in to the chocolate, covering it completely

Set aside on a baking tray to dry

In a double boiler, melt the dark chocolate

Dip the top of the biscuit in the dark chocolate

Allow the chocolate to set

Dust the biscuits with icing sugar