There are few things better on a cold winters night than a warm and hearty stew. This Lamb Green Bean Stew is full of tender meat and fluffy potatoes, along with a lovely crunch from the green beans. While this dish is a bit of a lengthy one, it doesn't require many ingredients, and the results make all the cooking time so worth it.
Only the Most Tender Meat 
While beef can be used in this dish, the lamb gives the stew a slightly more distinct, earthy taste with a tender texture. Which meat you use, however, is entirely your choice. For this recipe, lamb knuckles or leg of lamb cubes are used. They are first seasoned with garlic, salt, and pepper, and seared in the pan in oil. The searing process ensures that all the moisture is trapped inside the meat once it cooks in the stew, leaving you with deliciously tender meat.
Deliciously Nutritious 
While lamb itself has various health benefits, being full of iron and vitamin B, the green beans in this dish are the star of the show when it comes to nutritional content. Green beans are a vegetable that belongs to the legume family. Green beans are full of vitamins and minerals such as vitamin K and vitamin C, and are full of antioxidants which help fight cell damage in the body. Green beans are full of soluble fiber, which can help lower cholesterol levels, and are good for the gut, making green beans a winner for those with digestive issues such as IBS (irritable bowel syndrome).  
Serve this Lamb Green Bean Stew with a long grain rice such as basmati rice. If you are wanting to cut out some of the carbohydrates in this dish, choose to have either the potatoes or the rice, but we suggest treating yourself and keeping both in the dish!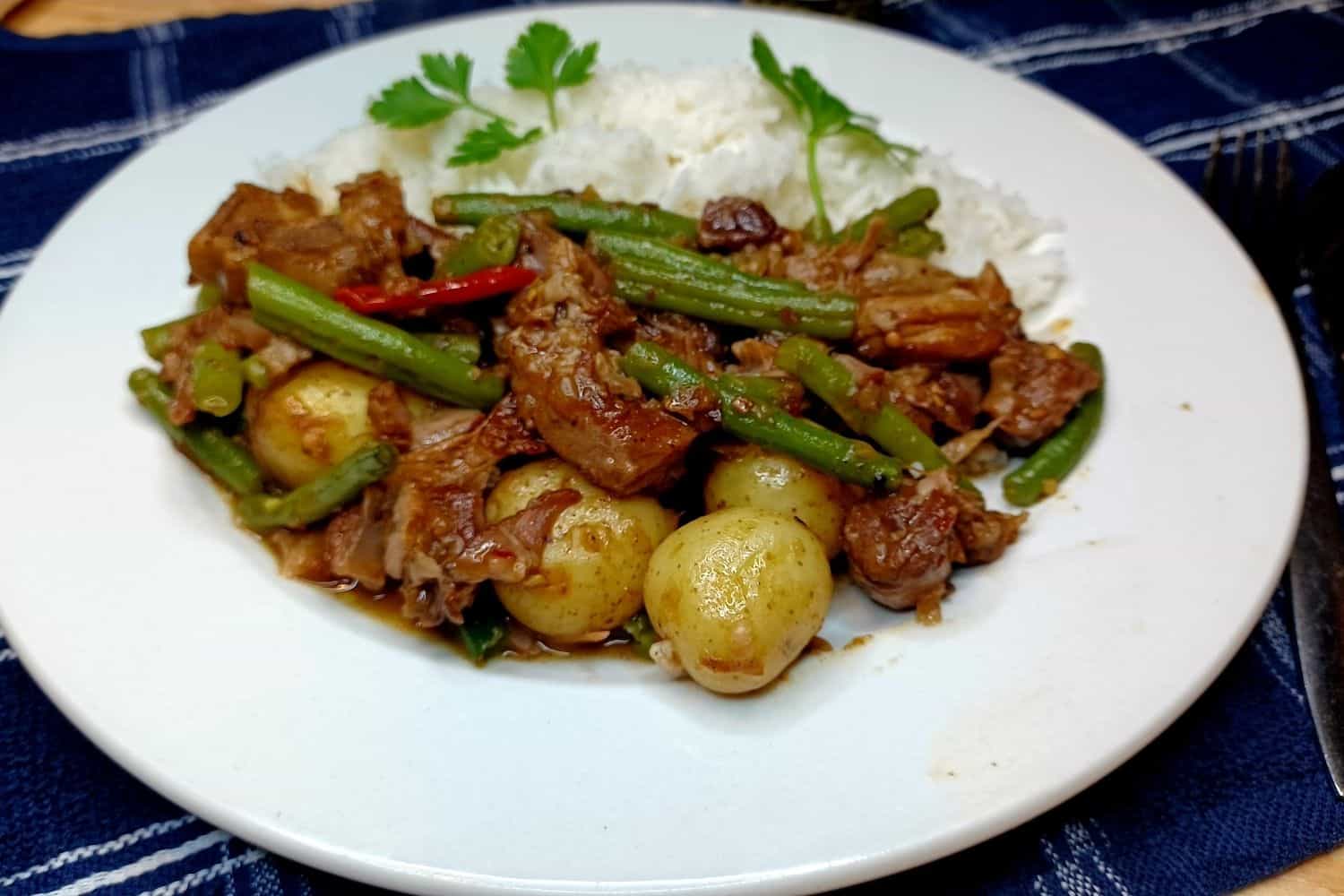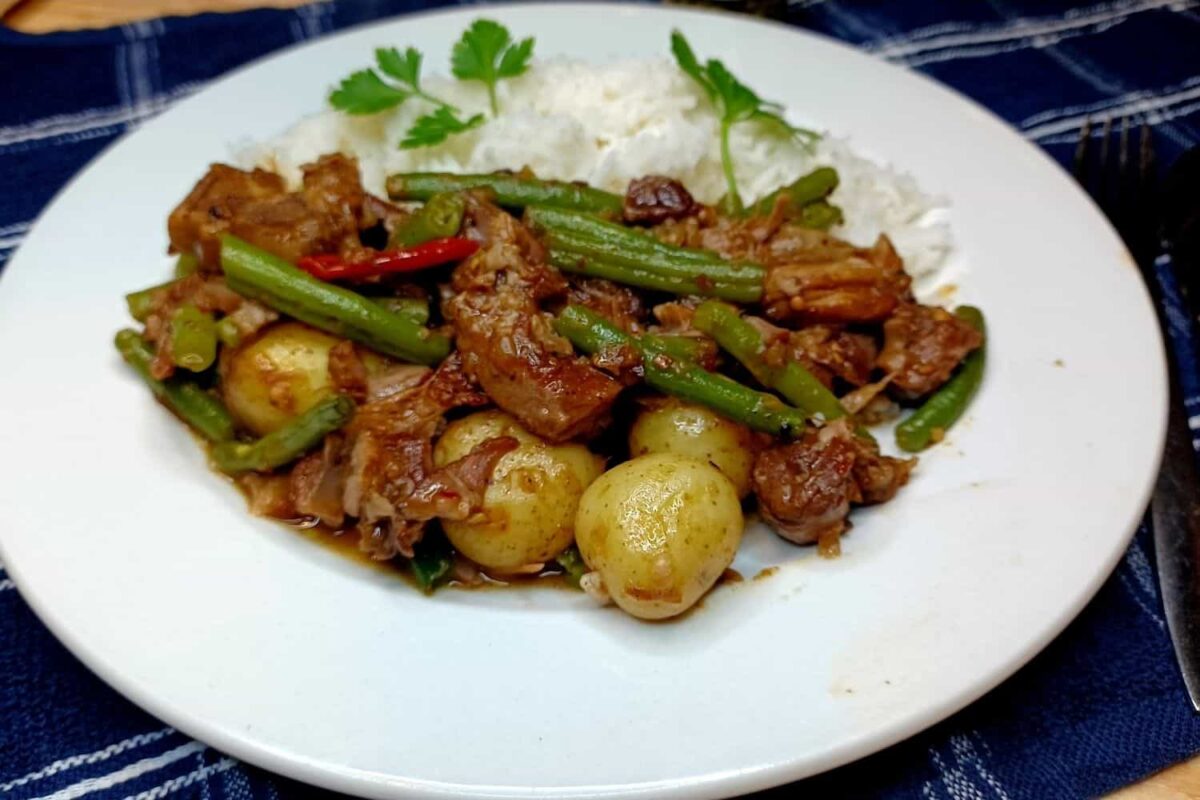 Ingredients
1

kg

lamb knuckles or leg of lamb cubes.

1

tsp

garlic

Salt & pepper

Flour for dusting

4

tbsp

oil

3

cloves

3

allspice berries

2

whole dried red chilies

2

large onions, sliced

1

tsp

lamb spice

250 – 500

ml

warm water

350

g

Small potatoes, peeled (optional)

500

g

green beans sliced
Instructions
Season the meat with the garlic, salt, and pepper.

Heat half the oil in a large heavy-bottom saucepan and sear the meat in batches.

Remove from the saucepan add the rest of the oil and whole spices and onions and fry until golden brown.

Add the meat, spices, and a little water cover and let the meat simmer for about 2 ½ hours until almost tender.  

Add the potatoes and cook until potatoes are cooked.  Add the cut green beans, let them cook until they are just about tender but still green.

*Serve with long grain rice.