These steak filled pita sandwitches are tender, bright, fresh, and flavorful. Perfect for this Mini Pita Brunch with Tenderised Steak, these pita breads are perfect as finger food, or served with some equally delectable sides.
Quick and Easy Pita Brunch
This tender steak pita dish is packed with flavor, and takes only 30 minutes to prepare! Once your steak, onion, and cherry tomatoes have been fried, they are sliced and stuffed into the cut and heated pita breads, along with the jalapeños, grilled cherry tomatoes, and sun-dried tomatoes. The pitas are then put in the fridge until they are ready to serve. During this time, you can make your yoghurt sauce. This sauce is a unique one that is made with plain yoghurt, soya sauce for some savoriness and saltiness, and sweet piquanté pepper peppadews and ginger relish. The peppadews add a sweet and spicy flavor to the sauce, complementing the soya sauce nicely.
A Convenient On-the-Go Meal!
These mini pita breads are the perfect size to serve as finger food, or to quickly pick up and eat on the go while you go about your day. Their small size also allows you to make more of them, and you won't need too much steak to fill them up either! The ingredients are also budget friendly and practical, making this meal a realistic and practical one.
The steak pita breads are mini pockets of delicous flavor and texture, and will be gobbled up in no time! Make sure to prepare more than you need, as they go down extremely fast! Pair these snack breads with broccoli and zucchini, or some tomato, onion, parsley, and cucumber Israeli salad.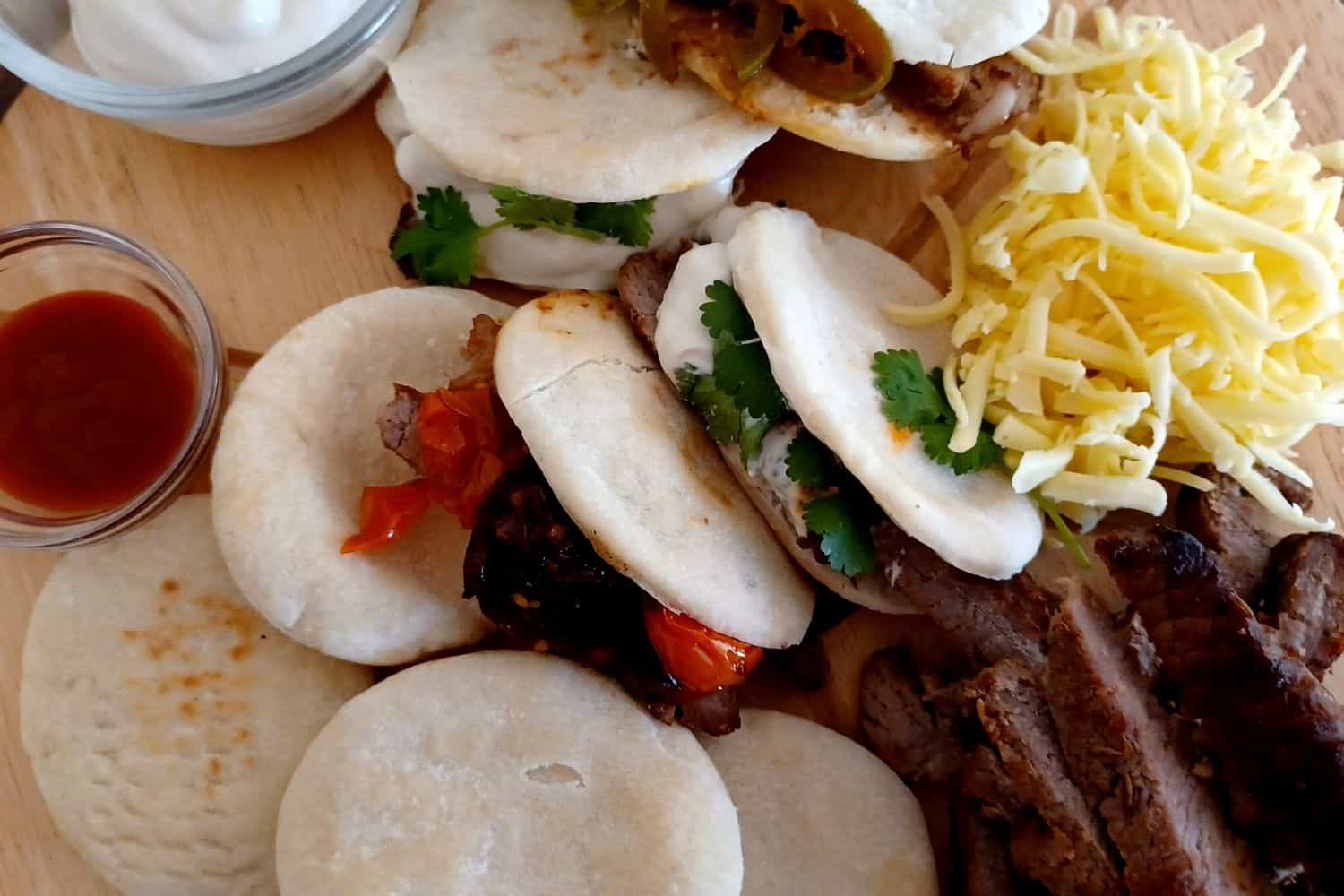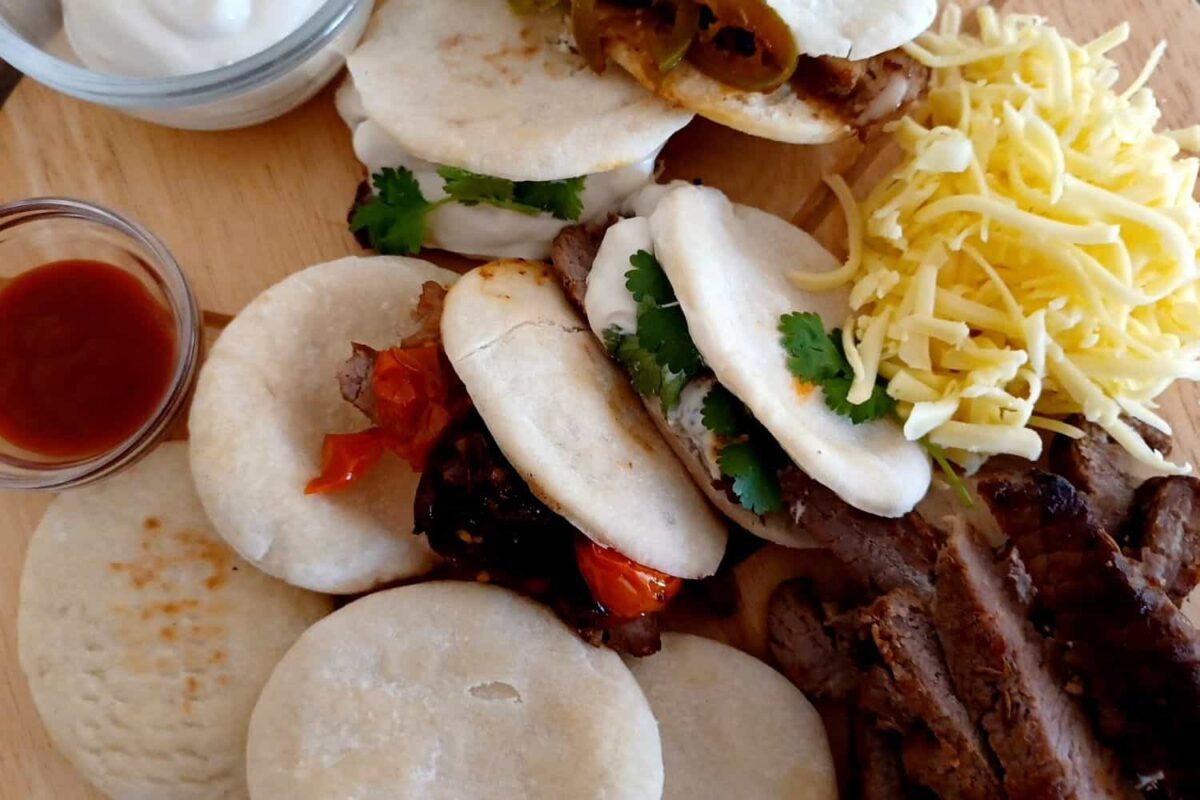 Ingredients
12

ready-made mini Pita Bread

300

g

tenderized steak

olive oil

butter

1

cup

cherry tomatoes

2

tbsp

sliced pickled jalapenos

1

onion sliced

100

g

sliced sundried tomatoes

small hand full of coriander half chopped and rest for garnishing
Sauce: 
150

g

plain yogurt

30

ml

light soya sauce

peppadew piquant pepper and ginger relish
Instructions
Apply the seasoning on both sides of the meat.

Heat olive oil in a frying pan until hot. add a tablespoon of butter.

Place the meat in the hot oil and butter, add the onions and let it cook for about 10 mins until both sides of the steak are golden brown. ensuring the onions are not burnt in the process.  Cherry tomatoes should be added halfway through the cooking for a delicious and tasty sauce. 

Heat the mini pitas as instructed on the packet.

Mix the yogurt and soy sauce.

Slice 1/4 of the pita off the top and open gently. Stuff each pita with 1/2 with slices of steak, jalapenos, and juicy sundried tomatoes. Refrigerate until ready to serve. Drizzle salad dressing of your choice over top, garnish with grilled tomatoes, coriander, and serve.