There is really not much better than a rich and creamy cheesecake. Paired with the flavor of salted caramel, this dessert is sure to be a crowdpleaser. What makes this Salted Caramel Cheesecake even better is that it is so easy to make!
No Oven Required
This cheesecake is an unbaked fridge cake, meaning that none of the elements are actually baked in an oven. This, however, does not mean that there is any compromise on flavor! The cheesecake base is made from blitzed nutty crust biscuits and melted butter, and the cheesecake filling is made from cream cheese, caramel, icing sugar, double cream, vanilla essence, and salt. First, the cream cheese, vanilla, and and icing sugar are mixed with an electric mixer, and the caramel is added in. Separately, the double cream is whisked until it has the consistency of a mousse and holds together like a meringue would. This should be done on a slow speed to ensure that it does not split. This mixture is then folded into the cream cheese mixture. The biscuit and butter mixture is pressed into the base of a springform cake tin and the cream cheese mixture is spread over it and left overnight in the fridge to set properly.
Packed with Flavor!
This cheesecake boasts flavors of delectable cream cheese, vanilla, and rich sugary caramel. The nutty crust biscuit base adds a caramelised and oaty flavor, as well as a crispy and crunchy texture to the smooth and silky filling. If you would like, you can make the caramel yourself by cooking sugar until it resembles a deep amber color, and adding some butter, salt, and heavy cream. This will allow you to control the flavor of the caramel better. The flavors in this cheesecake are balanced perfectly, as the salted caramel adds a saltiness to the sweet biscuit base and the sweet and tangy cheesecake filling. This is a flavor combination that really was made in heaven!
Whip up this ridiculously easy dessert and enjoy the magic that is Salted Caramel Cheesecake. Garnish with some caramel squares to add even more of that caramel flavor!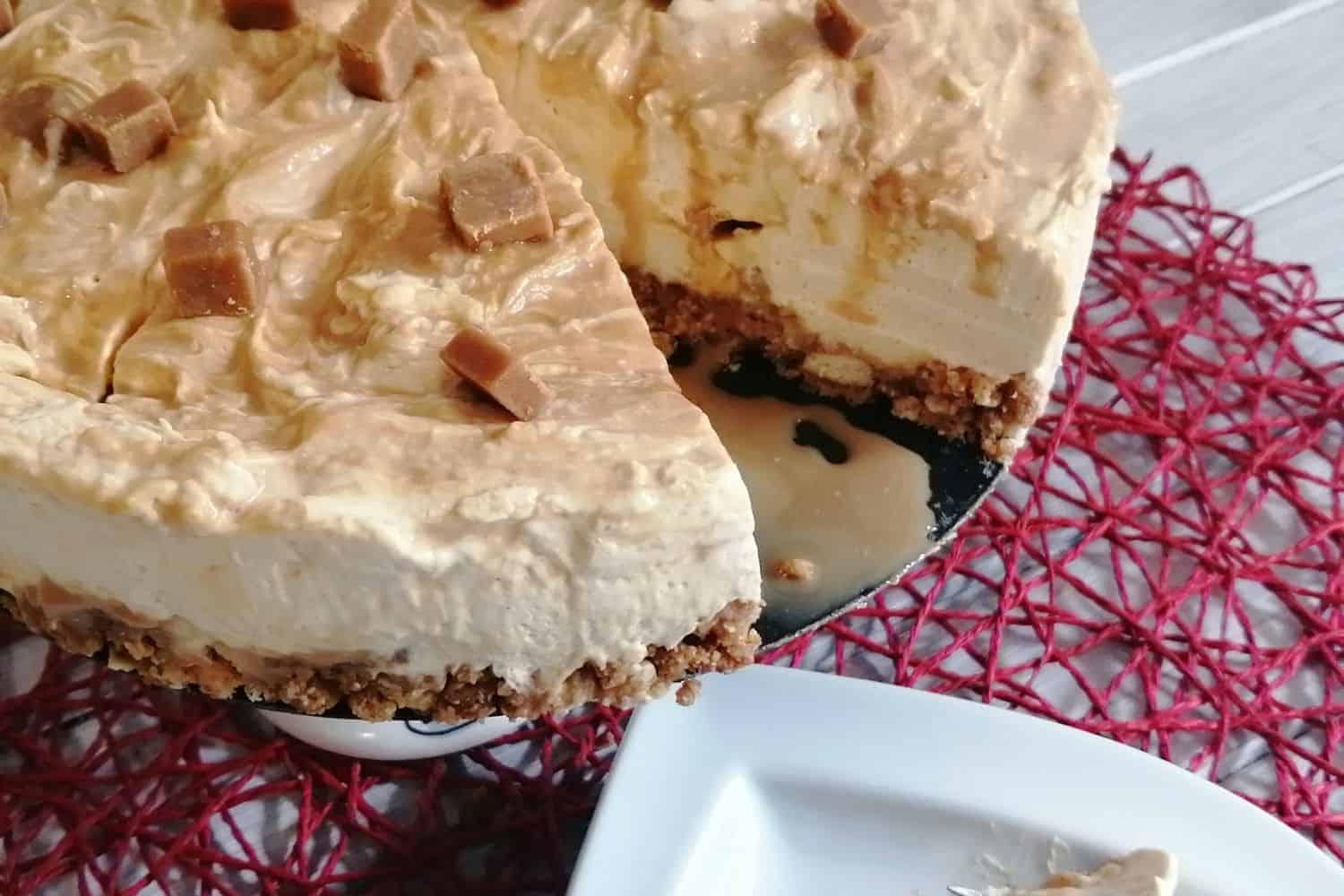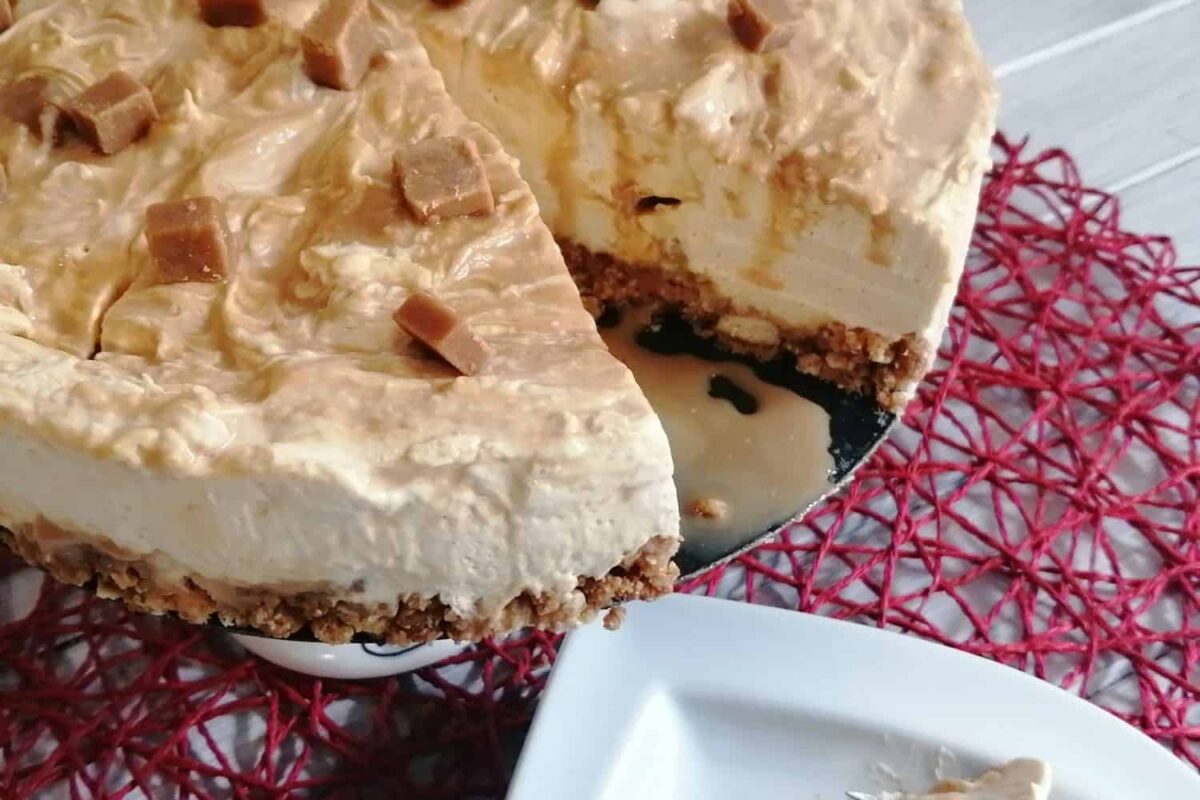 Ingredients
Crust
250

g

nutty crust biscuits

135

g

unsalted butter

Cheesecake Filling

500

g

full fat cream cheese

1

tsp

vanilla extract

50

g

icing sugar

150

g

caramel

1-2

tsp

Maldon sea salt flakes (the pink coarse salt)

300

ml

double cream (must be full-fat cream)
Instructions
Biscuit base
Blitz the biscuits add the melted butter, mix well.

Spread on the bottom of a springform tin and press down firmly. Place in fridge to set for 1 hours.
Cheesecake filling
Using an electric mixer, whisk together the cream cheese, vanilla, and icing sugar until smooth.

Add the caramel and on medium speed whisk until smooth and no lumps appear.

Time to add the cream and salt on slow speed whisk until thick and mousse-like consistency. It should take about 5 minutes on slow speed; it must hold itself completely like meringue does. If not doing this slow, it might split.

When it is ready, spread over the biscuit base, smooth the top and place in the fridge overnight.

Remove the cheesecake carefully from tin and decorate with the caramel squares.