Homemade Mayonnaise with Egg and Avocado Oil
It's so easy! I guarantee that you are going to be surprised at how quick and easy it is to make your own homemade mayonnaise. You don't even need a lot of ingredients. And the taste and texture at the end are so worth it. Never mind how much happier your body will be for giving it something whole and healthy. To top it off this recipe is Keto friendly and Gaps legal.
No Nonsense
I am a huge fan of mayonnaise. You can do anything with it, from using it as a topping for a rice cake or sandwich to having it as a base paste for your homemade pizzas (if you haven't tried it you must, it is divine!). Never mind the wondrous role that it plays in any dish with tuna or chicken.
The problem is that shop-bought mayonnaise is full of, what I like to call, random stuff or nonsense. Transparent ingredients are a must! Even if you don't have an allergy or intolerance, you are not doing yourself any favors by consuming mass-produced and packaged mayonnaise.
This mayonnaise recipe has a total of four ingredients, all of which are simple, healthy foods. If you do have a dietary requirement, making your own mayonnaise will also set your mind at ease because you know exactly what is in it.
Surprisingly Fast
To make it even more convincing, homemade mayonnaise is fairly simple and super fast to make. The only tricky bit comes when you are slowly pouring in the oil and you need to watch for the change in thickness of your egg mix. After not too long, your mix should start emulsifying and taking on a creamier texture as more oil is added. Once you are sure that your mayonnaise is forming properly, you can start to pour the oil in a bit faster.

I played around with different oils, mustards and kinds of vinegar. And although each version has its own unique taste, which I enjoyed, none of them quite produced that perfect smooth flavour of creamy mayonnaise. This recipe was perfect for me. But play around anyway, you might find that your pallet prefers, for example, the more tangy Mediterranean flavour that olive oil gives. You never know.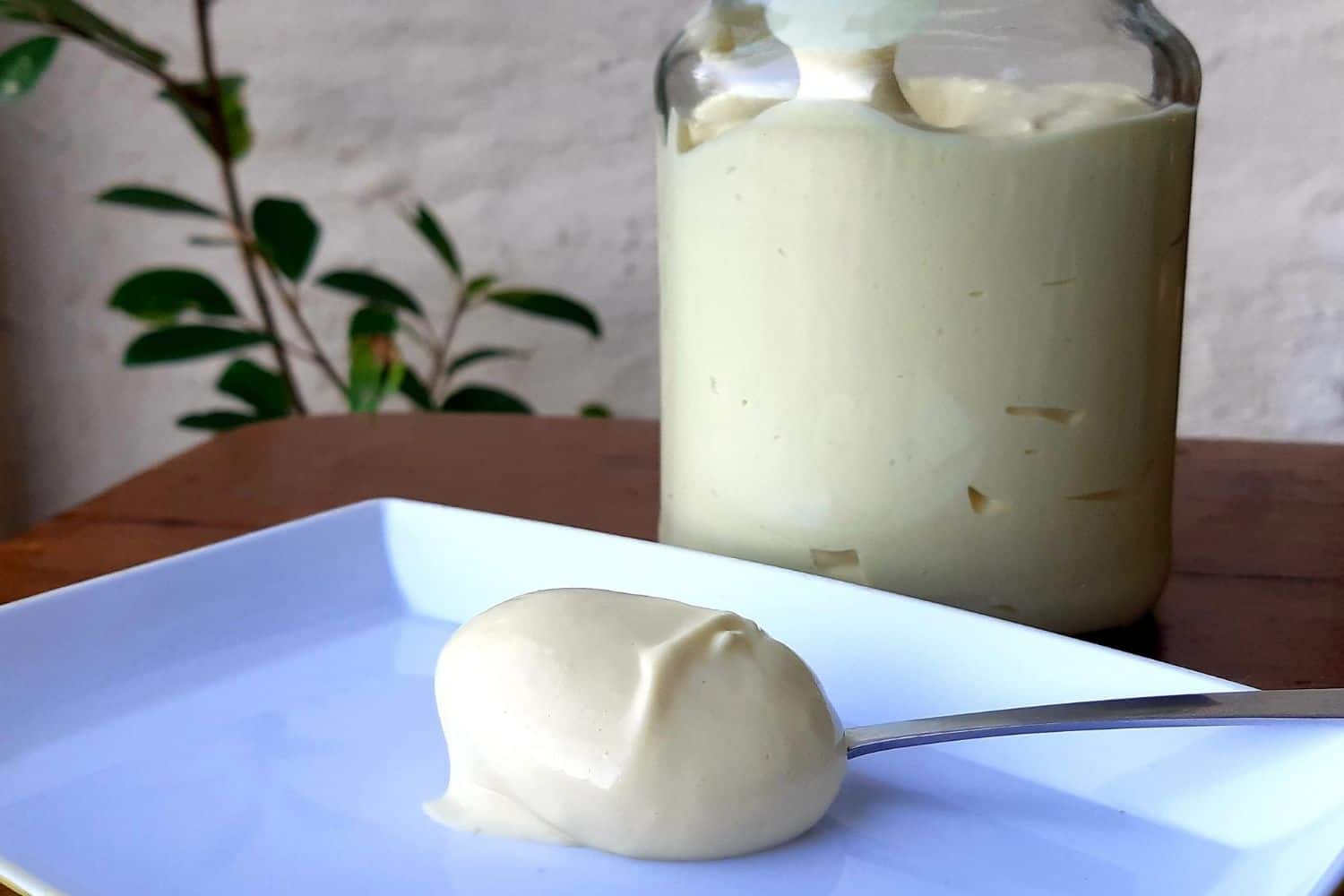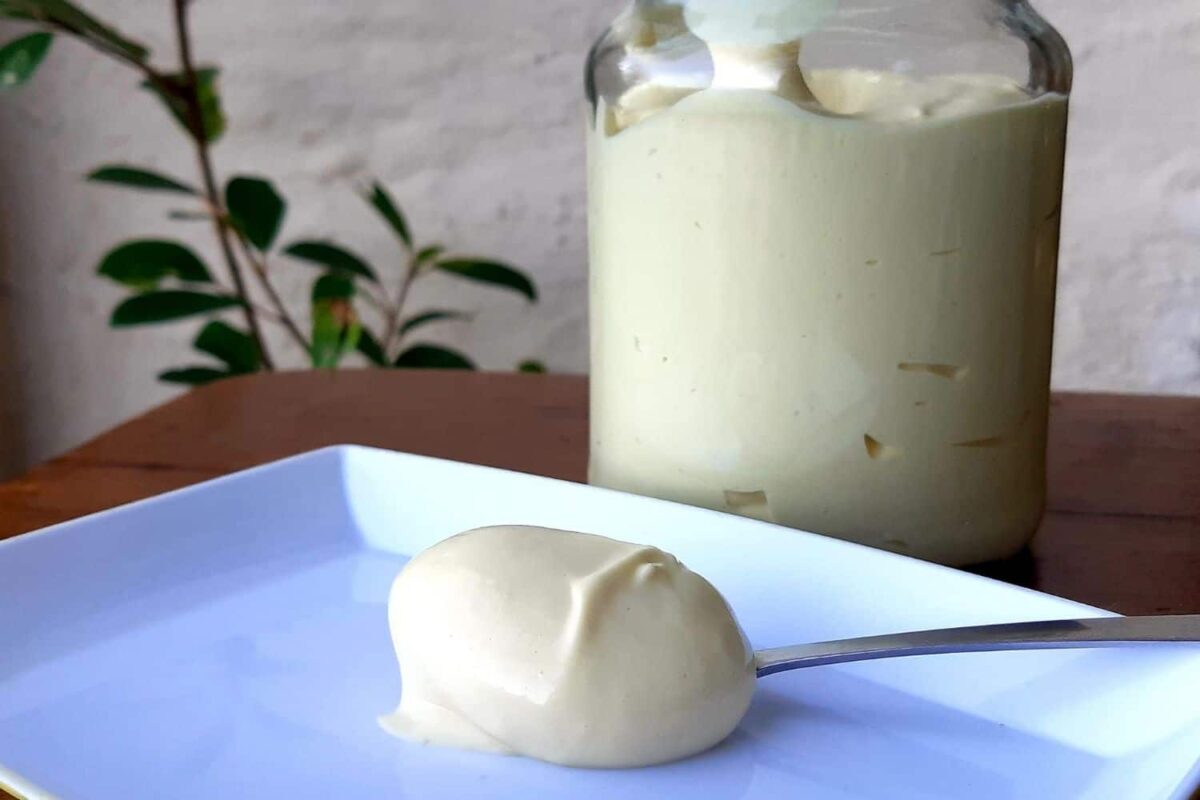 Ingredients
1

XL Egg

1

tbsp

Apple Cider Vinegar

2

tsp

Dijon Mustard

250

ml

Avo Oil
Instructions
Blend the egg, apple cider vinegar and dijon mustard together in a container that you can comfortably pour oil into while blending.

Slowly add the avo oil while blending. It is VERY IMPORTANT to add the oil very slowly in the beginning and to keep blending the entire time. After a short bit you will see and feel the mix starting to thicken. Once you are 100% certain that the consistency of your mix is thickening you can start pouring the oil in a bit faster (but still not too fast!).

Keep adding oil and blending until all the oil is used.