A Japanese inspired dish that is surprisingly quick and easy to make, yet still big on flavor, this Miso Yaki Chicken Salad with Bean Sprouts and Fruity Salsa is sure to be a delight for the senses!
What is Miso Yaki Chicken? 
Miso chicken is a chicken dish that is popular in Japan. Miso Yaki chicken, simply put, is chicken thighs or breasts (the latter for this recipe) that is cooked in a miso paste mixture. 'Yaki' means 'cooked over direct heat'. Miso paste is made from fermented soybeans, salt, and 'koji', a type of mold also used to make sake, a Japanese alcoholic beverage made from fermented rice. Miso paste is mixed with rice vinegar, mirin (rice wine), and sugar, and cooked over heat in a pot until it coats the chicken and becomes sticky. This combination gives the chicken a lovely savory and unami flavor, and adds a unique kick that will spice up your weeknight chicken meal for sure.  
Healthy Too! 
Miso paste is also good for you! As it is a fermented food, miso paste contains probiotics, healthy bacteria which improve gut health, boost your immunity, and in some cases can help alleviate with depression and anxiety. Miso paste also contains many vitamins and minerals such as vitamin K, E, and folic acid.
Whether you are experienced in Japanese cooking or not, miso paste will take your meat dishes to the next level, and ensure mouthwatering, savory flavor every time!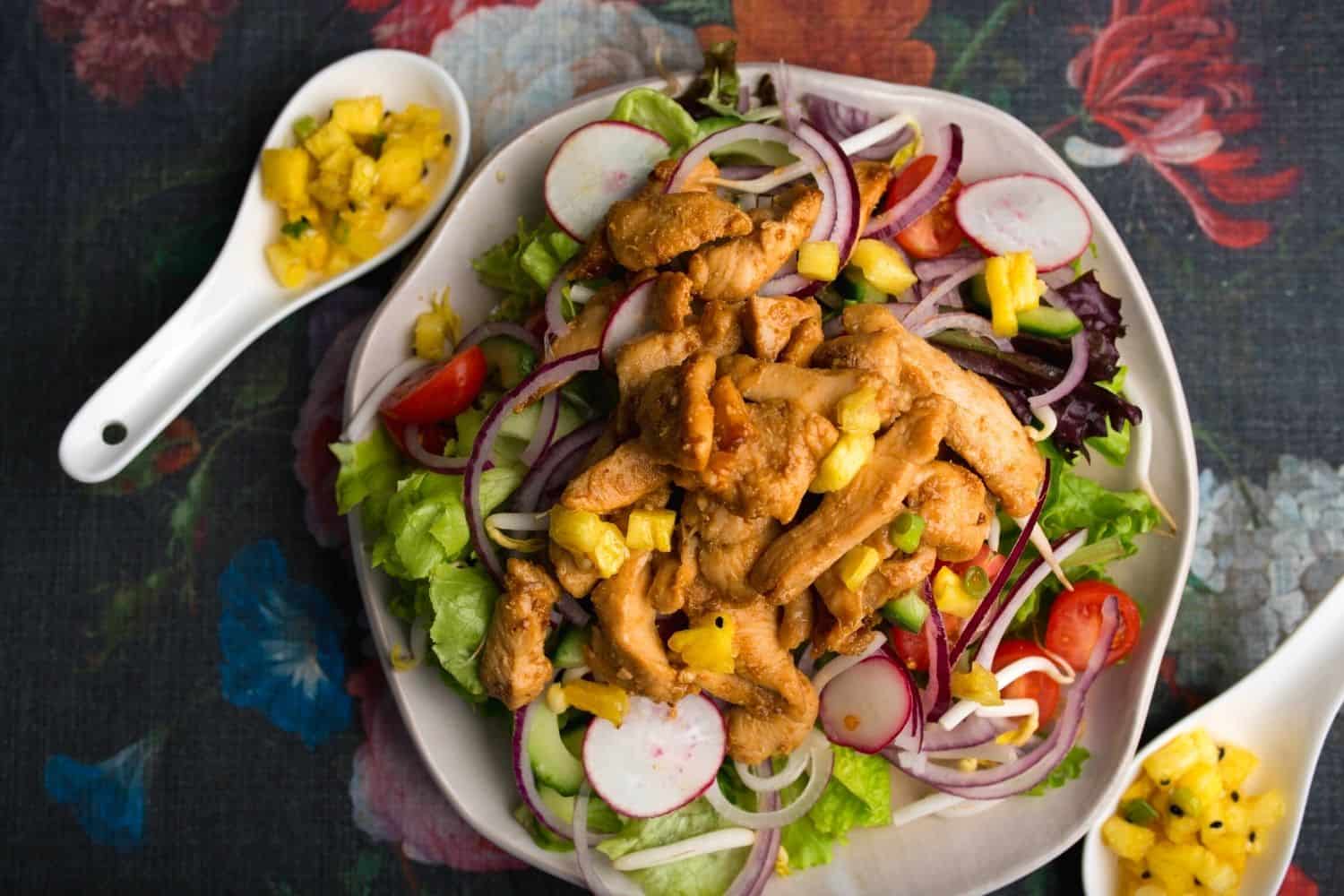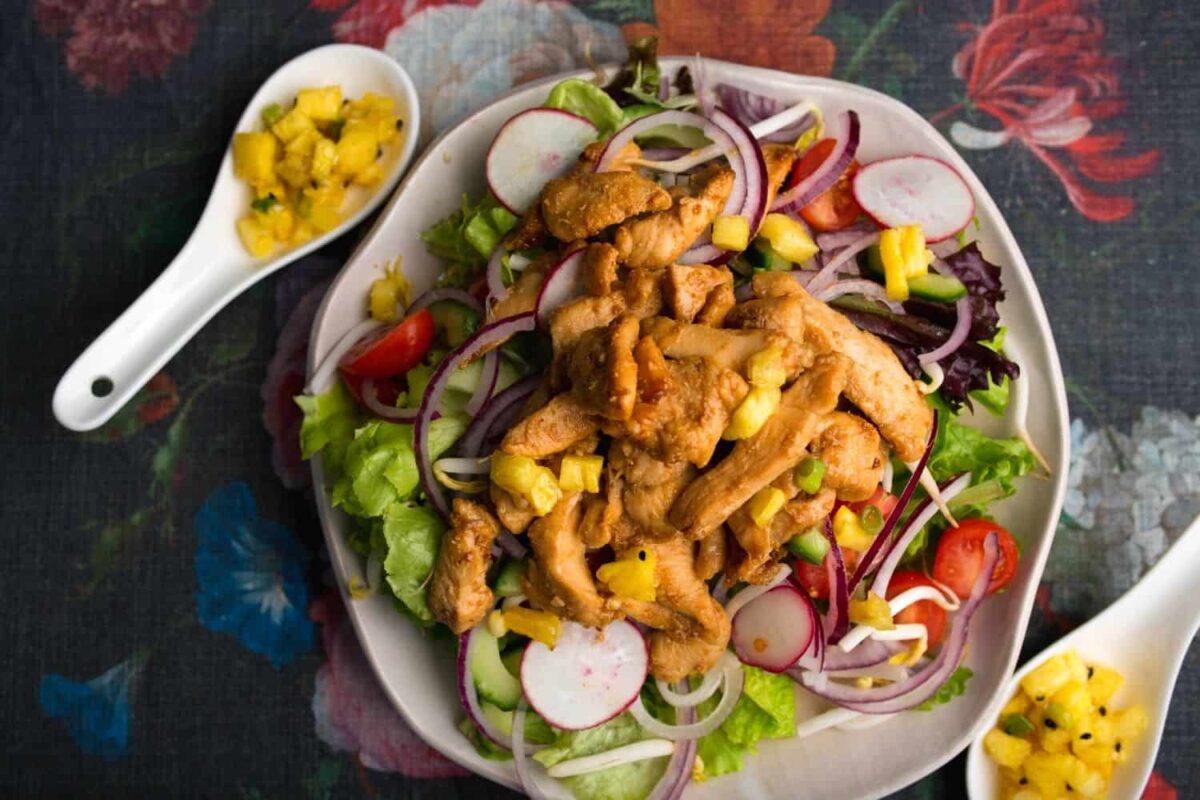 Ingredients
For the Salad Base
30

g

Cucumber

30

g

Cherry Tomato

15

g

Red Onion

20

g

Lettuce

20

g

Bean Sprout

10

g

Radish
For the Miso Yaki Chicken
15

g

Miso Paste

10

g

White Sugar

5

ml

Mirin

5

ml

Rice Vinegar

180

g

Chicken Breast

10

ml

Olive Oil
For the Fruity Salsa
20

g

Pineapple

5

g

Spring Onion

2

g

Coriander

2

g

Black Sesame Seeds

1

ml

Sesame Oil

1

ml

Olive Oil

5

ml

Lime Juice

0.125

g

Red Chilli
Instructions
For the Salad Base
Place all the ingredients in a bowl & toss to combine. Arrange in a serving dish.
For the Miso Yaki Chicken
To make the miso yaki, combine miso paste, sugar, mirin & rice vinegar together in a pot. Place over medium low heat & leave to simmer until thick & syrupy. (Be careful as it burns very quickly)

For the chicken, fry in hot olive oil until browned on both sides. Add miso yaki glaze & continue simmering until the chicken is sticky & cooked through.
For the Fruity Salsa
Mix everything together & scatter over the salad & chicken.