When we think of lamingtons, our minds go to the sweet and fluffy sponge cake, the rich chocolatey coating, and of course those extravagant coconut flakes. It is difficult to think of anything that could really improve these treats, except for maybe a bit of color! These Colorful White Chocolate Lamingtons are an exciting and unique take on the classic dessert!
Why are Lamingtons called Lamingtons?
What is known is that the lamington was named for Lord Lamington, who served as Governor of Queensland from 1896 to 1901, or perhaps his wife, Lady Lamington.
What are Lamingtons?
Lamingtons are a unique treat as they consist of so many different flavours and textures that leave you feeling simply captivated. The sponge cake is light and fluffy, and paired well with a moist chocolate sauce coating that adds just the right amount of moisture to it. That being said, the coating of chocolate sauce also keeps the sponge from tasting dry. The desiccated coconut flakes add a fresh, tropical, and slightly nutty flavour, as well as a crunchy texture to the lamingtons.
What is different about these Lamingtons?
These lamingtons are different to the usual ones as they use a white chocolate coating, which makes creating the colors extremely easy. Add a few drops of red, yellow, and green food coloring (however you can use whatever colour theme you'd like) to your melted white chocolate and cream mixture, and you have got your fun chocolate sauce to coat the sponge with.
Bake these lamingtons for your kiddo's next birthday party, or just enjoy them in your own company- either way we are sure that they will be adored by anyone who tastes them.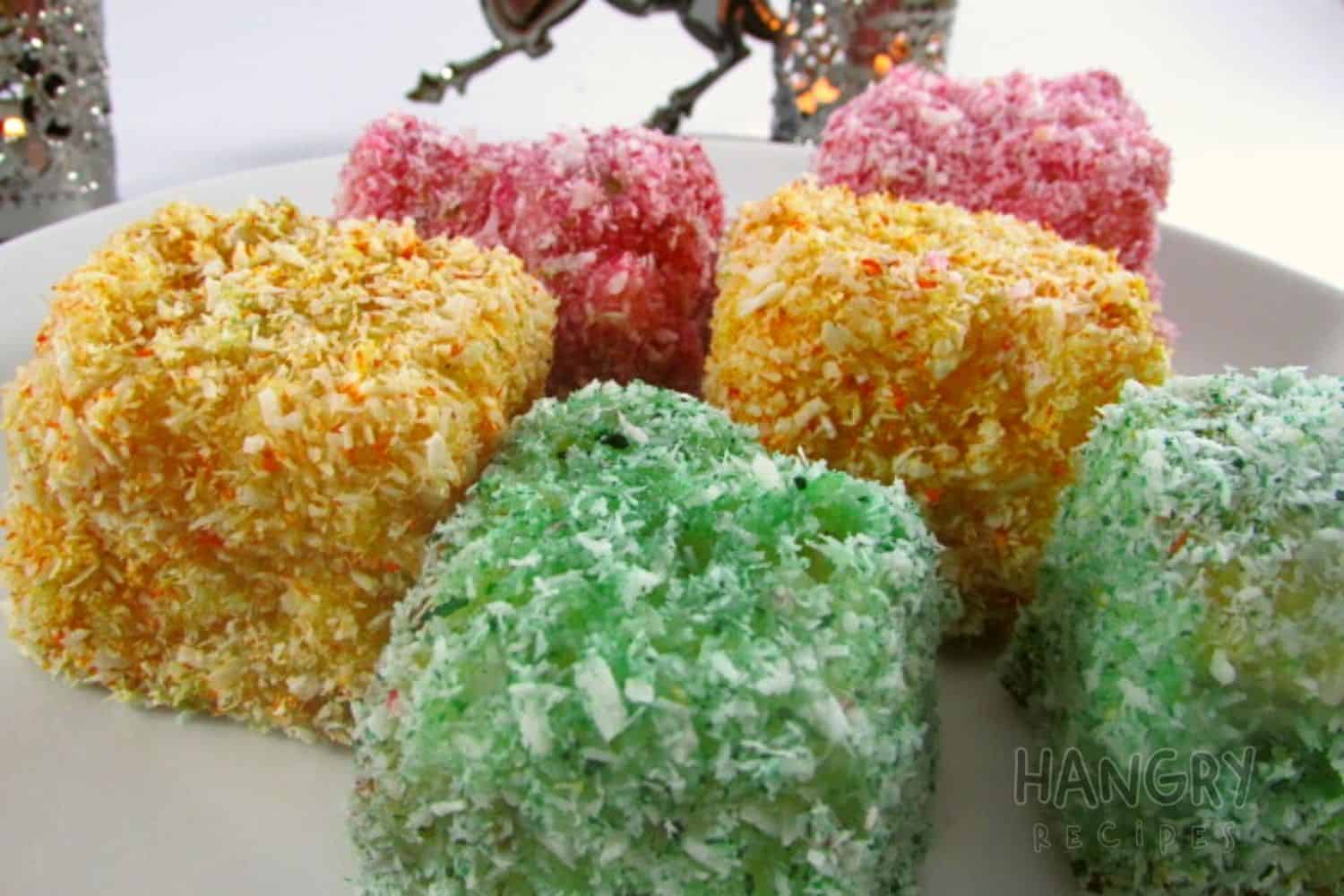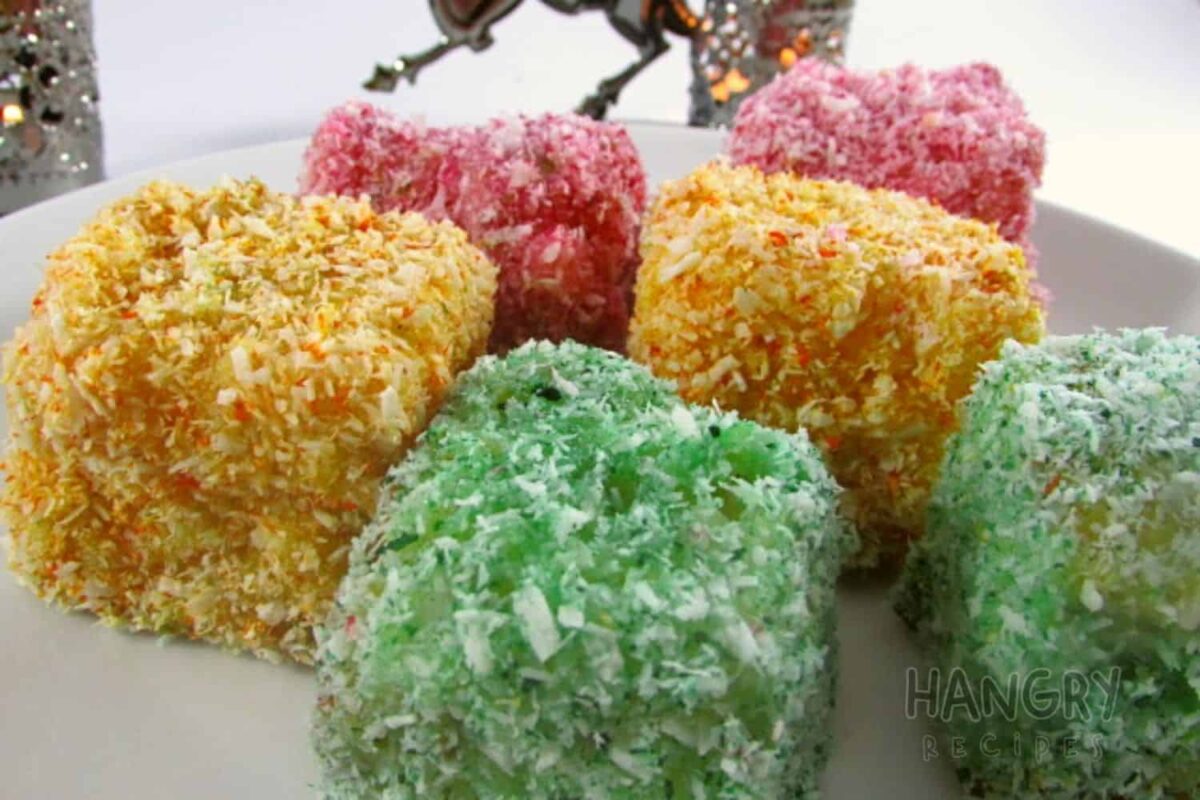 Ingredients
1

baked sponge cake, sliced into 16 blocks

300

ml

fresh cream

400

gram

white chocolate

2

cups

desiccated coconutred, yellow and green food coloring
Instructions
Separate the coconut into 3 equal bowls

Add a few drops of a color to each bowl

In a double boiler, melt the chocolate

Add the cream gradually, mix well and remove from the heat

Dip each block of cake in the chocolate sauce, then in the coconut

Arrange on a baking tray and let the pieces of cake set for 2 hours
Watch video to see how to make Chocolate Lamingtons