These Mexican Halloumi Cheese and Chicken Burritos are a fun yet easy dish to spice up your weeknight meals, and add some excitement to your ordinary chicken dinners. These Healthy Mexican Burritos with Chicken and Halloumi Cheese have a ton of nutritional value thanks to their high content of protein and vegetables, so these burritos are perfect for the kids too! 
Chicken Burritos are an extremely popular staple in Mexican cuisine. These contain slices of cooked chicken breasts, halloumi cheese, beetroot, baby spinach, peppers, green beans, and sweet corn. These burritos will also be extremely fun and colourful due to all the different types of veggies in them. These burritos are flavoured with a peanut sauce, made from sweet chili sauce and no sugar peanut butter. If you are wanting to keep these burritos as healthy as possible, without compromising on the taste, opt for a lite sweet chili sauce with reduced sugar, and of a slighter thinner consistency- this will make the combination of the sauce and the thick peanut butter easier.  
You can find the majority of the ingredients needed in your pantry or fridge, and if you have any leftover chicken, you can easily use it in these burritos to save you the time and effort of cooking the chicken breasts.
These burritos are loaded with flavour and texture, and really don't need to be eaten with any extras on the side! So, tuck into these easy, healthy, and super tasty Chicken and Halloumi Burritos now!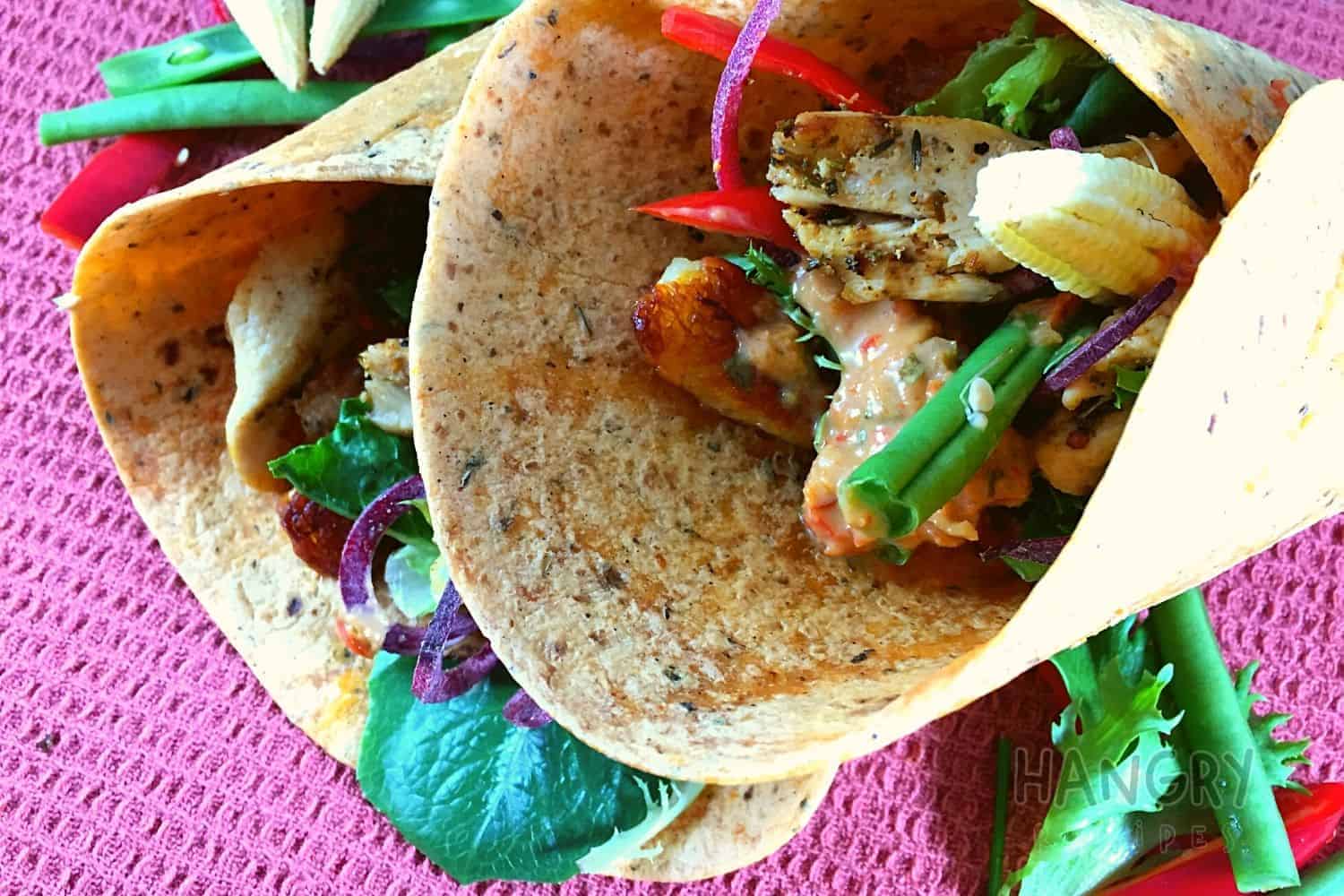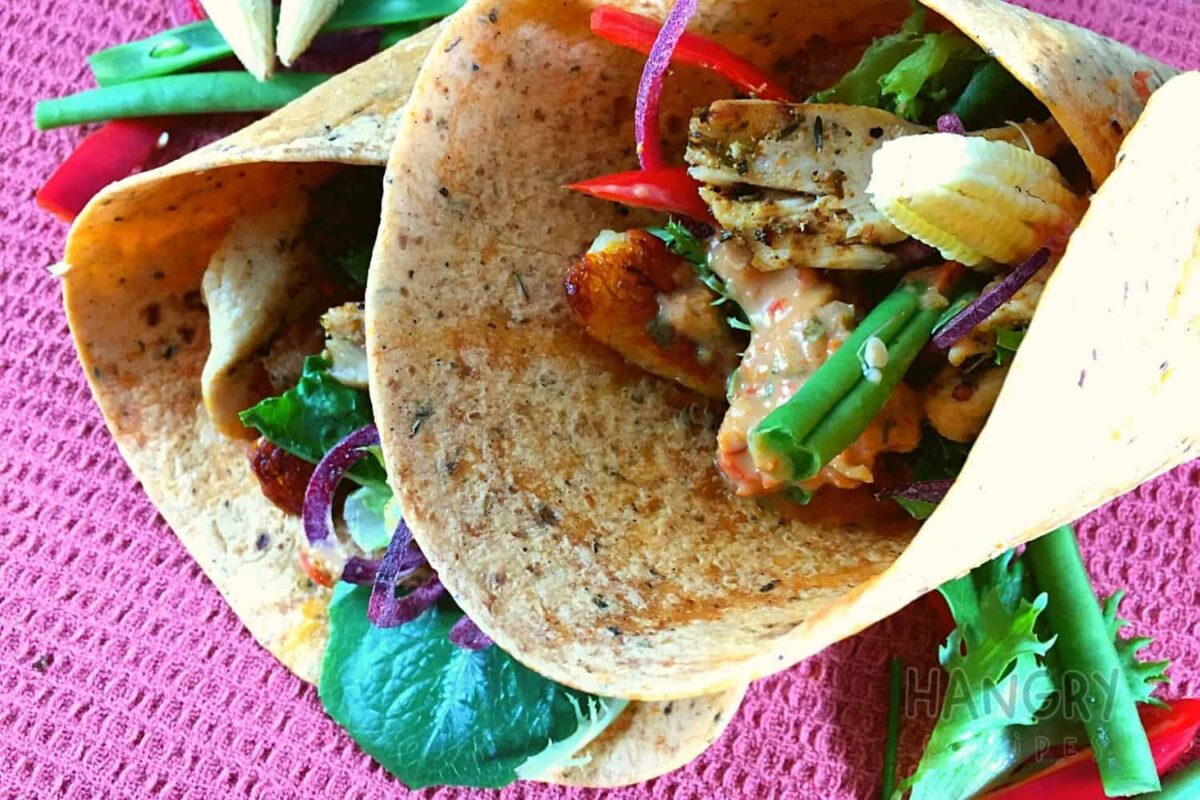 Ingredients
6

Mexican burritos

4

chicken breasts

deskinned and deboned

200

g

halloumi cheese

3/4

cup

fresh beetroot

grated or thinly sliced

baby spinach

washed

3

snacking peppers

sliced and depicted

6

green beans   

sliced lengthwise

6

baby sweet corns

sliced in half

coriander 

optional

olive oil
Peanut Sauce
3/4

cup

sweet chili sauce

2

tbsp

sugar-free crunchy peanut butter
Instructions
Preheat grill to medium heat. Slice the halloumi cheese,  brush each side with olive oil. Carefully place the cheese on the grill for just a few minutes on each side (about 2 to 3 minutes) until lightly browned and gently crisped, do not over-grill

Heat the wraps individually in a dry frying pan to warm through, or warm in the microwave for 5-10 seconds.

Divide the cooked ingredients between the warmed wraps.   

Pile the other ingredients in the middle of the burritos. Lay the chicken on top, then halloumi cheese and then the peanut sauce.  Do not overfill the wraps or they will be difficult to close. 

With each wrap, fold over two ends to cover the filling, then carefully roll over and tuck the ends under to make a thick sausage shape with the folds on the base. Keep the prepared ones warm in a low oven as you work. Cut in half, on a diagonal to serve.