Your favourite carrot salad with a colourful twist- this rainbow julienned carrot salad smothered in balsamic reduction is a great way to spice up those healthy salads you are so bored of or to create an elegant and sophisticated hors d'oeuvre to set the tone of your dinner party.
This salad is so simple and easy, featuring only rainbow julienned carrots, and a rich and sweet balsamic vinaigrette. A slightly trendy aspect is added to the salad with its lovely bright red, orange, yellow, and purple colours. In this way, this salad is a perfect way to make sure you are serving a seriously appetising and appealing side dish.  
Rainbow Julienned Carrots… And Healthy Too
As carrots are naturally loaded with many vitamins and minerals, this salad is also extremely nutritious. Orange carrots are packed with beta-carotene, a red-orange pigment found in vegetables which helps promote healthy vision, while purple carrots contain anthocyanin's, which help promote heart health. To opt for an even healthier version of this salad minimise the amount of the balsamic reduction it is served with as the reduction is unfortunately high in sugar and therefore not the healthiest despite what you may think.
Serve this salad and be delighted with the tasty, colourful, and nutritious results!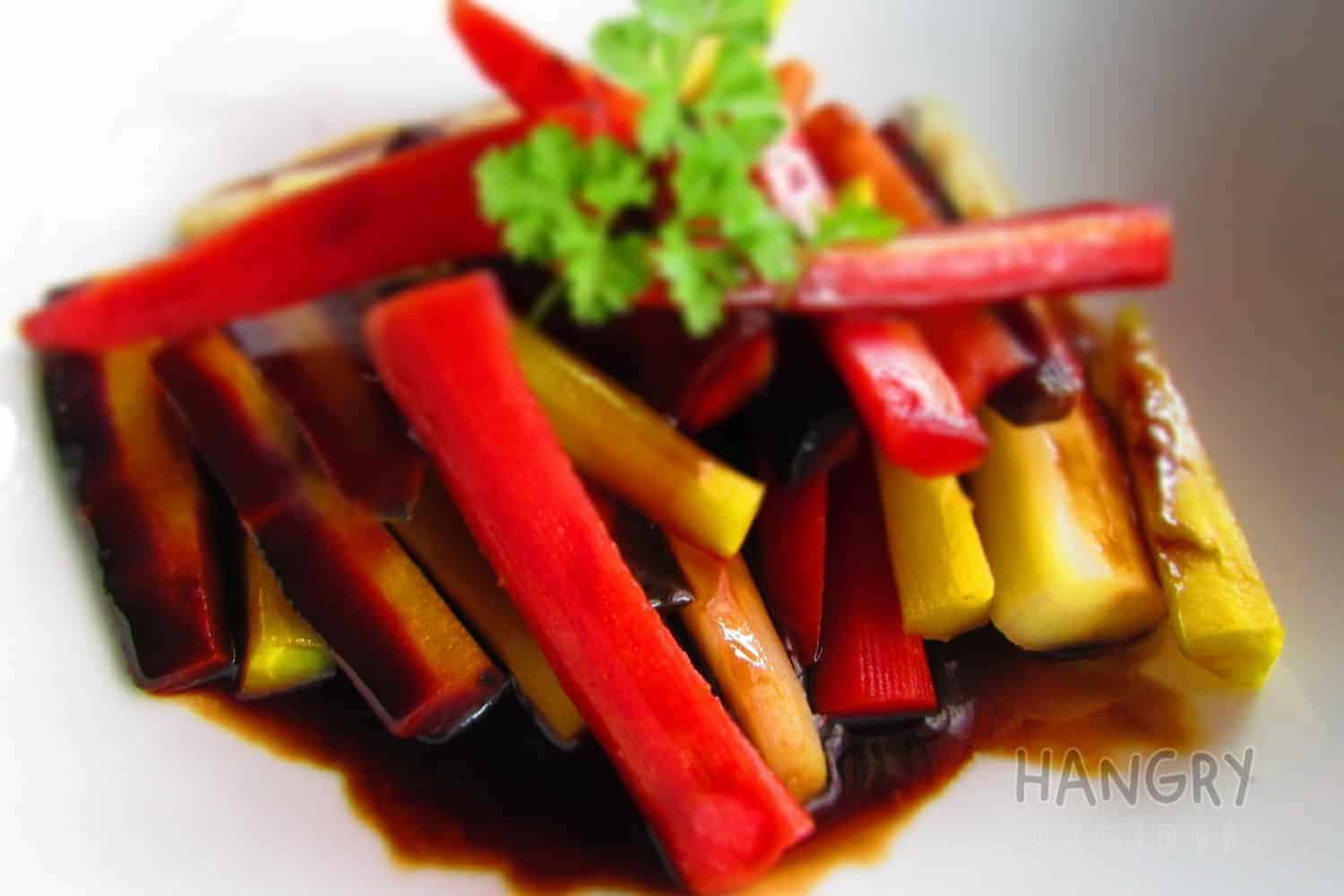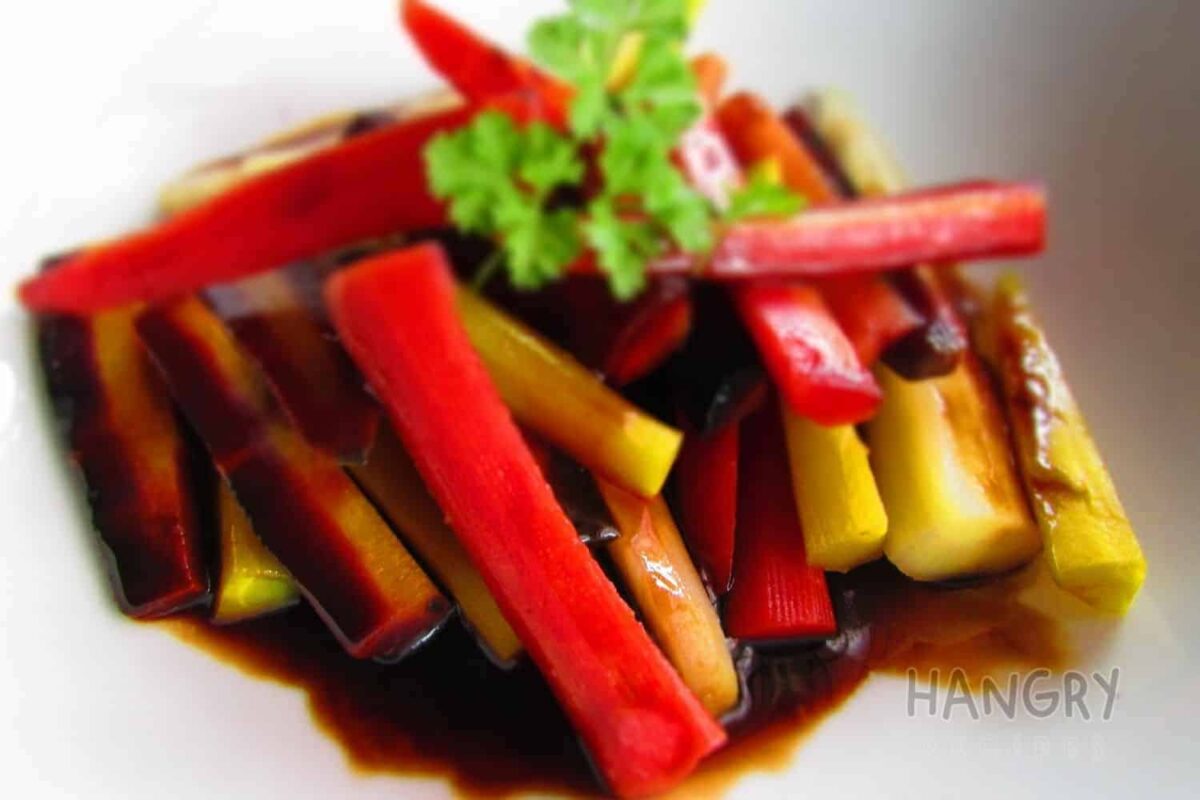 Ingredients
400

gram

julienne cut rainbow carrots

5

ml

butter

2

ml

baking soda

200

ml

water

20

ml

brown sugar

100

ml

balsamic vinaigrette

salt & pepper
Instructions
In a saucepan, heat the water

Add the baking soda and carrots

The baking soda helps to retain the color

In a sauce pan, heat the butter

Add the vinegar and sugar