A classic napolitana style pasta dish with a new take on this pasta dish, this Bucatini Pasta with Fragrant Tomato Sauce is an easy meal to cook up, and will certainly be adored by the pasta lovers.
Bucatini is also called a "hollow pasta". It is similar to spaghetti, but it is hollow in the center, therefore creating a thicker texture and bite which pairs well with a thick and tasty sauce. The sauce for this pasta dish is a classic tomato sauce, and is relatively simple to make, and uses Italian plum tomatoes. These tomatoes are a great choice when making a tomato sauce as they are extremely thick and meaty.
Once the pasta is cooked until al dente, throw the sauce over, finely grate some cheddar cheese over top (you can also go the traditional route and use some Italian cheese such as a Parmigiano-Reggiano or a Pecorino), and your pasta dish is done! An additional tip, if needed, would be to save a few tablespoons of your pasta water to mix into your tomato sauce if you would like to thicken it up a bit.
Top the pasta with a grated cheese of your choice, along with some fresh basil leaves, and serve with toasted Italian Focaccia bread for an all round traditional Italian meal.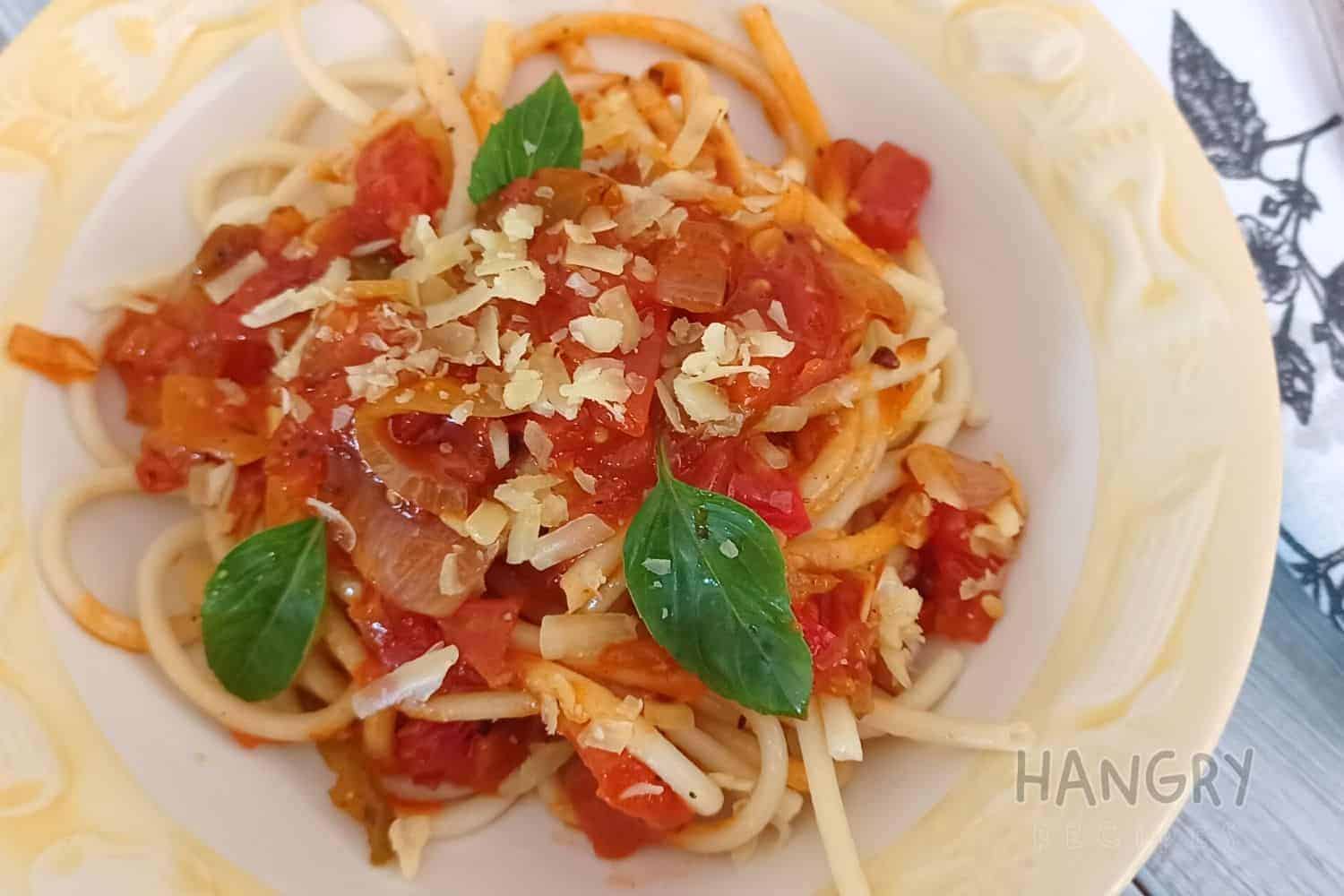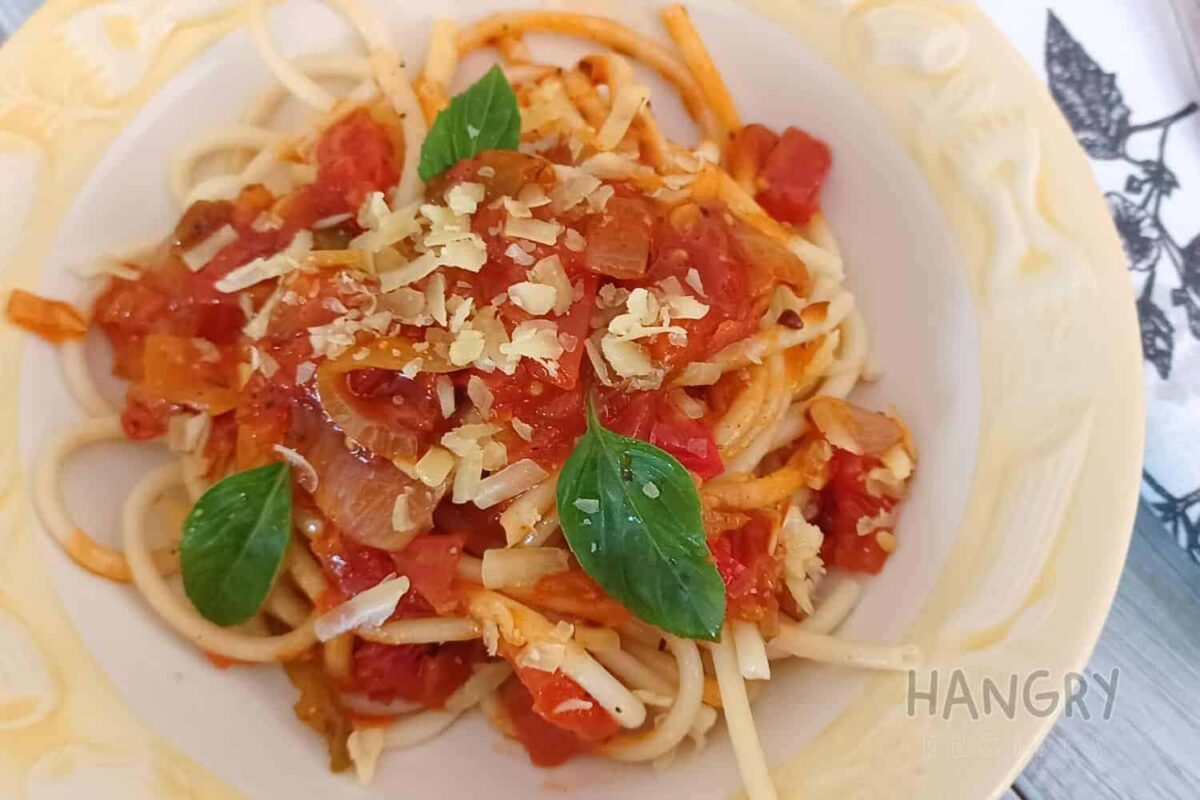 Ingredients
1

tin

Italian plum tomatoes

1

green pepper

deseeded and chopped

4

fresh tomatoes

chopped

1

large

onion

chopped

1

clove

garlic

crushed

1

tbsp

mixed dried Italian herbs

¼

cup

olive oil

1

small

red chilli

(optional)

1

cup

cheddar cheese

grated

1

packet

bucatini pasta
Instructions
Working over a bowl, crush the plumb tomatoes, and reserve the juices.

Heat the olive oil in a large skillet. Add the onions and chilies and garlic, sauté until the onion are softened, it will take about 10 minutes.

Add the crushed tomatoes and their juices, simmer over moderately low heat. Add the fresh chopped tomatoes and green pepper.

Cook for about 20 minutes, season with salt and freshly ground pepper.
For the Bucatini:
In a large pot of boiling salted water, cook the bucatini, stirring occasionally until al dente.  Drain the pasta and return into the pot. 

When the sauce is ready, transfer the pasta to a large serving bowl, add the tomato sauce and cheese.