Who doesn't love a good cinnamon and sugar pancake? Certainly not us! Pancakes have been loved for thousands of years all over the world and in many different forms, but the cinnamon sugar topping makes it a South African staple.
Cinnamon sugar is such an appropriate pairing, both flavours complement each other perfectly. It is also so easy to make! Combine half a cup of sugar with 10 ml or 2 teaspoons of ground cinnamon and you have got yourself some tasty cinnamon flavoured sugar! As for the pancakes themselves, only the simplest ingredients and steps are required, making this a lovely treat that requires minimal effort and fuss. Take a visit to your pantry and fridge and you have probably got everything you need to achieve this cinnamon sugar pancake goodness. As for the steps, just throw all of the ingredients together and you have got your pancake batter that is ready for the pan.
Cinnamon also has great health benefits, such as being high in antioxidants, which helps protect your body from cell damage and free radicals. It has even been found to have more antioxidant activity than superfoods such as garlic and oregano. Cinnamon also has anti-inflammatory properties that help your body fight infections and help prevent tissue damage.
These classic pancakes are an absolute must to try as a South African! As an added topping, drizzle some golden or maple syrup over the pancakes before sprinkling the cinnamon sugar for added sweetness and richness!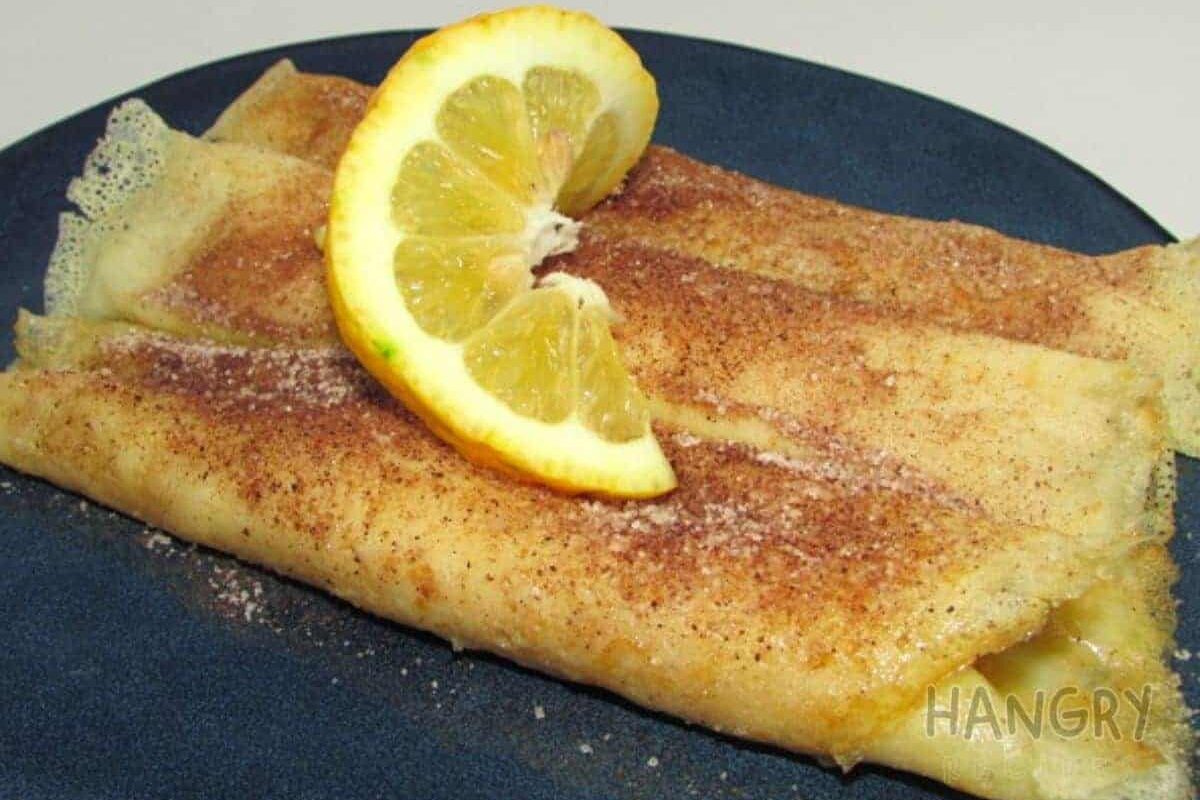 Ingredients
2 ½

cups

flour

1

lt

water

2

eggs

5

ml

salt

6

ml

baking powder

100

ml

cooking oil
CINNAMON SUGAR
10

ml

ground cinnamon

½

cup

sugar
Instructions
Mix all the ingredients together

To get the right thickness, heat a pan over moderate heat

Wipe the pan with oiled kitchen paper

Repeat this between every pancake to prevent the pancake from sticking

Ladle a small amount of mixture in your pan, tilting and moving your pan around to get an even layer

Pour excess batter into a jug

Return your pan to the heat

Cook for about 30 seconds until the pancake forms bubbles in the middle

Cook until it is loose in the pan

Sprinkle a generous amount of cinnamon sugar over the pancake

Repeat with the remaining batter