Beef mince, eggs, and bread crumbs are the main ingredients needed in order to achieve this rich and succulent meatloaf dish that will have your mouth watering.
This meaty dish is loaded with protein from its main component of beef mince. If you are wanting a healthier meatloaf, opt for a lean beef mince to avoid excess fat.
What is so great about this beef meatloaf is that it is basically foolproof- all you have to do is mix the ingredients together, cook, and voila! This recipe suggests that you spice the beef mince with onion, garlic, oregano, Italian parsley, and thyme leaves, but feel free to add whichever spices you desire!
The meatloaf is brushed with a tomato and tabasco sauce glaze. This creates so much more depth to the flavour profile- the sweetness of the tomato sauce combined with the spiciness of the tabasco sauce brings out the flavour of the meat perfectly. However, if you are feeling extra adventurous bake your meatloaf in a deep dish and add some grated cheese to the top for a perfectly cheesy topping that has been grilled to a crispy golden brown. Serve with any chutney as an added extra for your guests to bring a sweeter element to the meatloaf.
Pair this meal with a complementary red wine, such as a Merlot or Cabernet Sauvignon and go on the ultimate meaty taste adventure!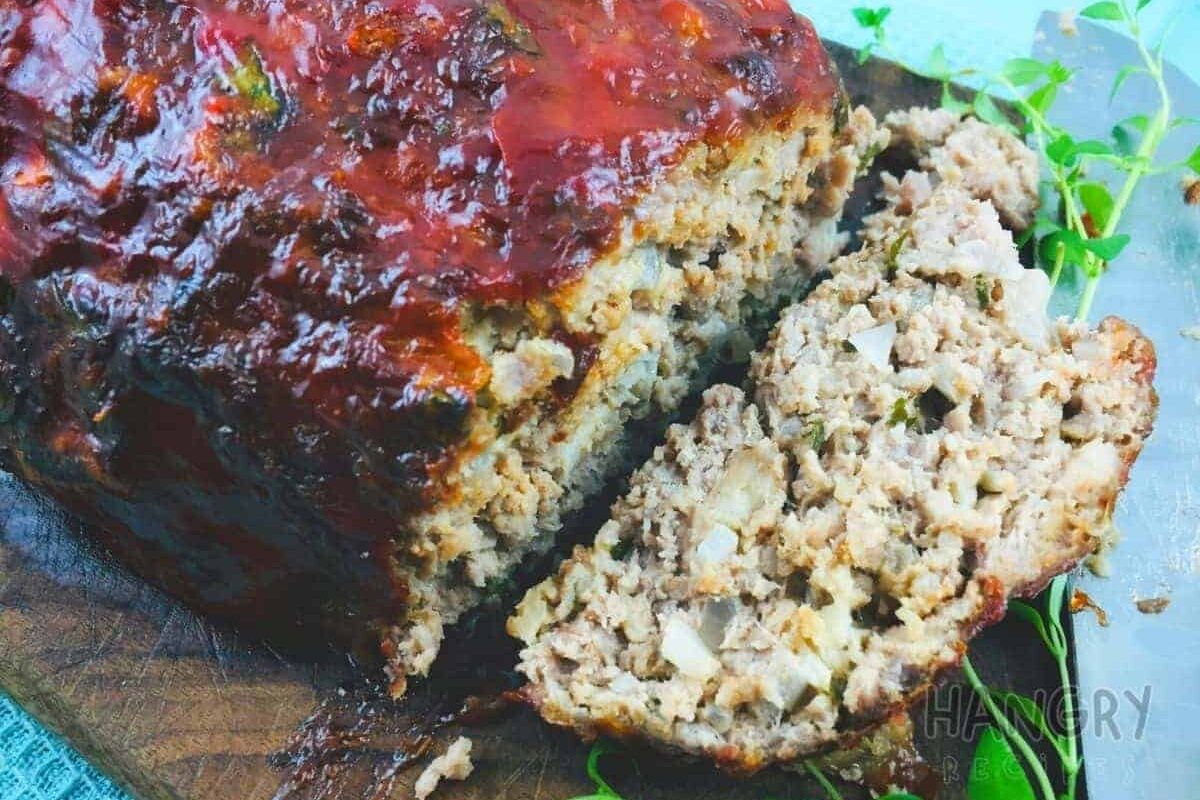 Ingredients
1

medium onion

finely chopped

2

cloves

garlic cloves

finely chopped

500

gram

beef mince

lean

1

medium free-range egg

75

gram

bread crumbs

fresh

75

ml

milk

1

tbsp

Worcestershire sauce 

1

tbsp

Italian parsley

freshly chopped

1

tbsp

oregano

fresh

1

tbsp

thyme leaves

fresh
GLAZE
125

ml

tomato ketchup

1

tsp

Tabasco sauce 

olive oil

extra virgin

Spray and Cook
Instructions
Heat the oven to 170°C / 338°F

In a large bowl, combine all the meatloaf ingredients

Using your hands, mix all the ingredients for the meatloaf

Grease a baking tray with Spray and Cook, and drizzle a little olive oil and place the mince on the tray

Shape the mince into a small breadloaf

Place in the preheated oven and bake for 45 minutes

Mix the ketchup and hot sauce to make the glaze, then brush thickly over the top of the meatloaf

Return to the oven for 15 minutes more or until cooked through

Rest the meatloaf for 5 minutes, still on the tray.