Making your own delicious coconut buttermilk rusks is easy with this simple recipe. Crunchy and crispy Coconut always works well with any baked goods, from cakes to cookies and now with delicious bran rusks. Kick-start each day with a cup of coffee and these light and tasty coconut buttermilk rusks. Irresistible smell of rusks baking in the oven fill your house. Rich, nutty coconut rusks are coffee's best friend!
Use your imagination to substitute pecan nuts & dates with roasted coconut, dried cranberries, other nuts, or other dried fruit. Making the batter is super easy because it only involves a few basic ingredients. However it's the baking time which might test your patience.
You can also tinker with the ingredients and cater for your own taste by adding a variety of nuts and seeds. The coconut and almond bring out the flavour of the buttermilk making it the ultimate tea time treat!
Make these rusks at home, for they taste so wonderful that you will never ever buy them from the store again! We're really not kidding.
Add either 15ml cranberry or orange essence to enhance the flavour that suits your mood or palate!
Cool and store in an airtight container.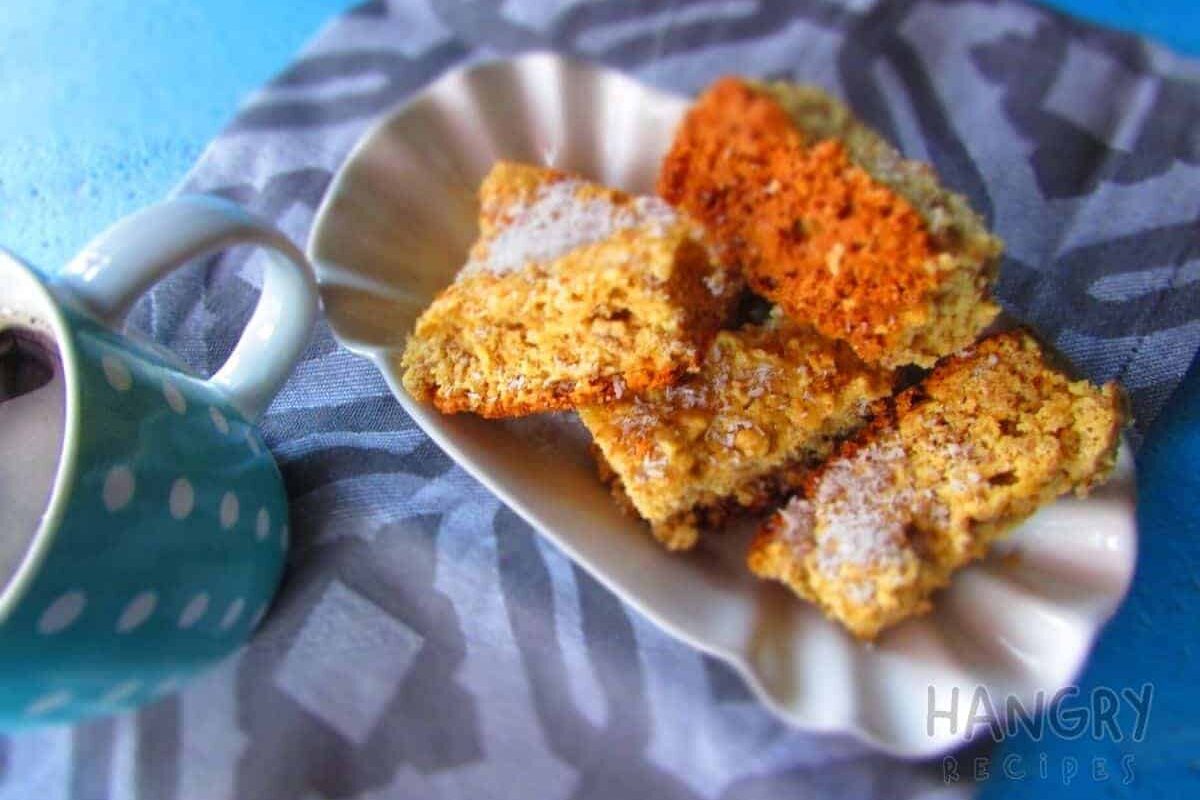 Ingredients
1 ½

cups

white sugar

1 ½

cups

brown sugar

150

grams

butter

150

ml

vegetable oil

4

cups

flour

3

cups

wheat bran

2

cups

coconut

1

tsp

salt

500

ml

buttermilk

2

eggs

extra coconut
Instructions
In a bowl, melt the butter and sugar in a microwave

Stir in the buttermilk and oil

Press the mixture evenly into a greased oven pan

Place in a preheated oven, 170 °C, for an hour

Sprinkle coconut over the warm rusks

Cut the rusks into blocks

Place in an oven, 70 °C, with the door ajar, place a wooden spoon in the door, overnight to dry out