With no flour required, these banana fritters made easy are the perfect gluten free and nutritious dessert! All you need for this dessert is two bananas, two eggs, plain yoghurt, butter, olive oil, and honey. However, the fritters themselves are made with only the bananas and eggs! What makes these fritters even more exciting is that they only take a total of 15 minutes to make!
Bananas are a healthy and nutritious fruit that contain a high volume of vitamin B6 and vitamin c. Vitamin B6 is responsible for producing red blood cells, metabolising carbs and fats in order to turn them into energy, and maintaining a healthy nervous system. Bananas are also a great source of Potassium, which helps fight high blood pressure.
With most of its sweetness coming from the bananas and some honey, these fritters are a super healthy option for such a delectable dessert.
Serve this scrumptious dish with any fruit of your choice and plain yoghurt- we suggest some strawberries or mango pieces. Top with a drizzle of honey and you have got yourself one delicious dessert! And if you have got an insatiable sweet tooth like us, add a cheeky sprinkle of powdered sugar over the banana fritters.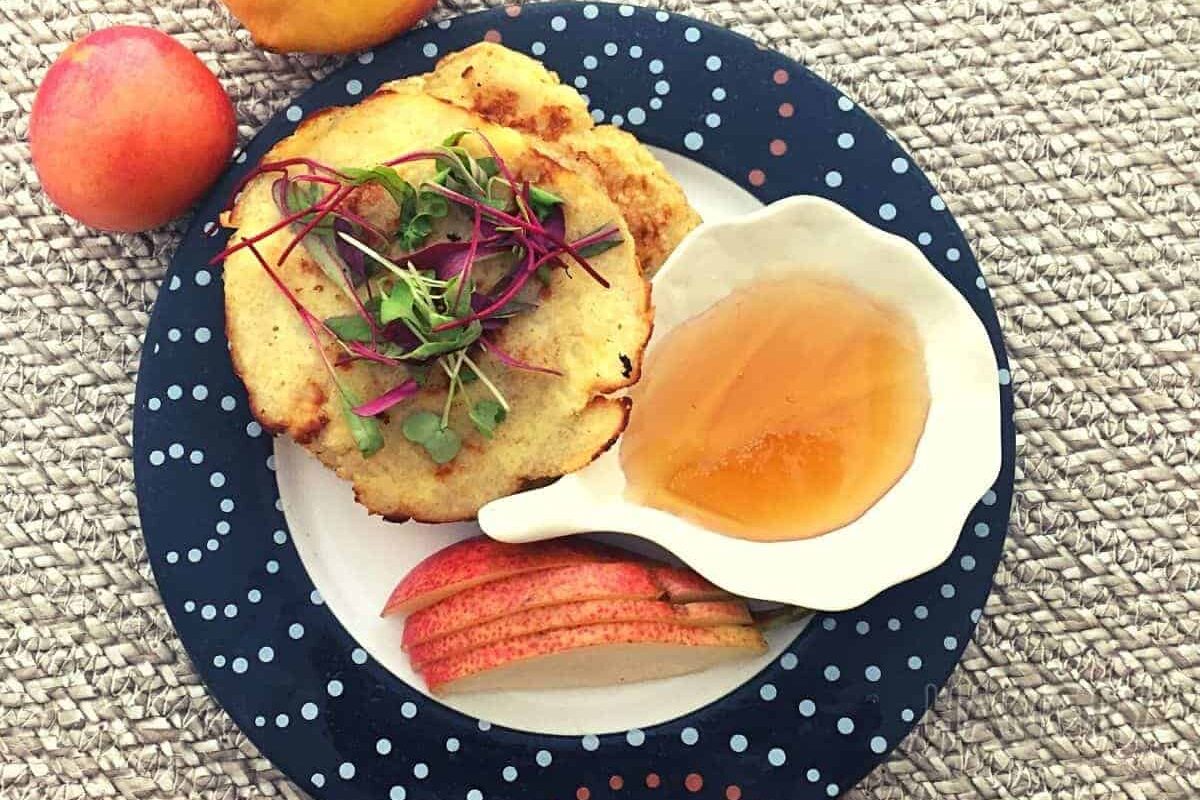 Ingredients
2

large

ripe Bananas

2

Free Range Eggs

30

g

Butter

1

tbsp

Olive Oil

Fruit of your choice

100

g

low fat flavoured Yogurt of your choice

50

ml

Honey
Instructions
In a mixing bowl, mash the bananas, add the eggs and mix well. If the mixture is a little runny, do not worry. 

Place a heavy-based frying pan on medium heat.

Add a little butter and olive oil, when well heated, spoon a little mixture in, one at a time.  When bubbling on top turn and cook for 1 to 2 minutes more. Repeat with a little butter and oil and continue with the leftover mixture.

Serve with fruit and Yogurt.