Who says peppadews should only be eaten in salads and sandwiches? Peppadews are sweet peppers that have been pickled. They originate from Limpopo, South Africa. When first put on the market by a farmer, he described it as tasting "peppery", but also "sweet as due".
Not only do these pickled peppers offer a lovely sweet and spicy flavour, but they contain vitamins and minerals too! Peppadews have high amounts of vitamin C, beta-carotene, and dietary fiber. It is also low calorie and free from cholesterol.
This recipe does require a food processor, but fear not! If you aren't in the mood to perform the tedious job of chopping up all your ingredients, you can use a blender, a grater, or even a rolling pin and a plastic bag.
This recipe does take just under 2 hours, but you will be highly satisfied with the results! What makes the lengthy cooking time even more worth it is that this chutney does not just keep well, but it actually improves over time, specifically over 2 weeks.
If you'd like to amp up this unique chutney even more, add in some pineapple or mango chunks for some added sweetness to balance out the spiciness of the pepper!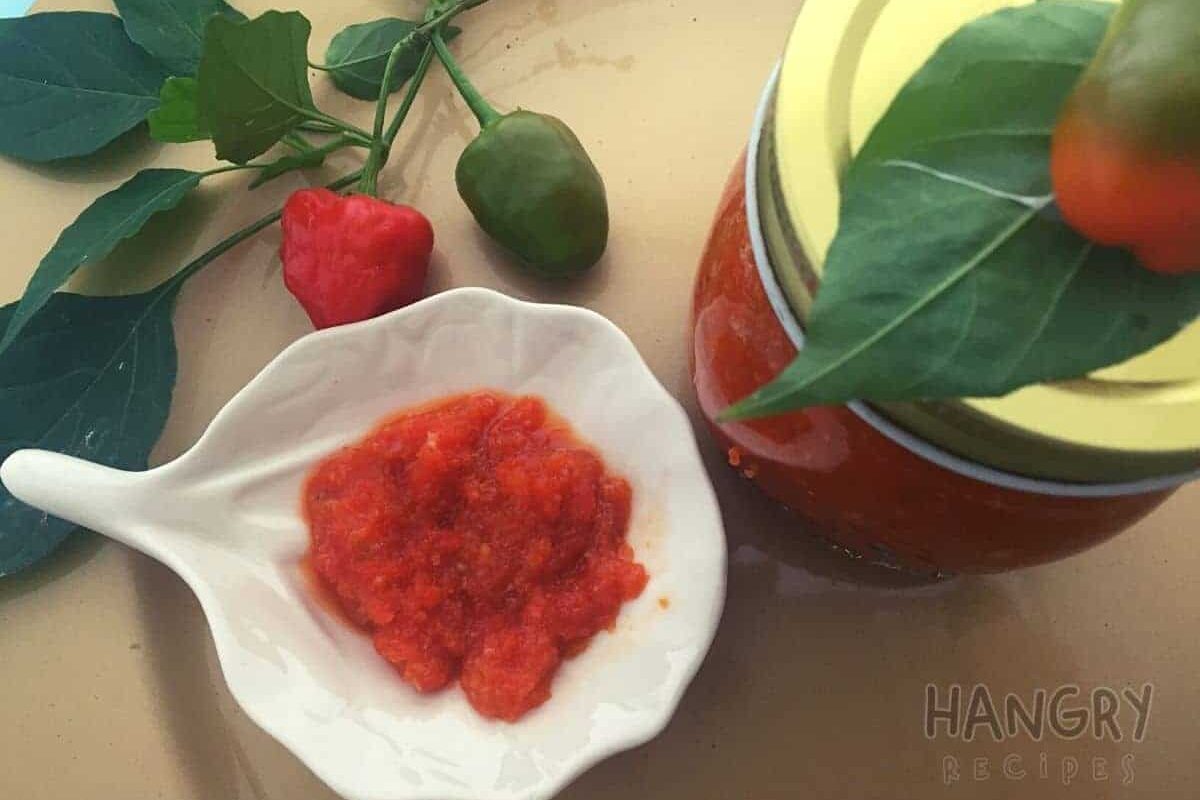 Ingredients
8

cups

fresh, whole, washed peppadews

200

ml

sugar

200

ml

grape white vinegar

2

tsp

coarse salt

5-10

cloves

garlic

1

large

onion

roughly chopped
Instructions
Wash and deseed the peppadews. (deseeding is optional)

Sterilize 2 bottles. It makes 2 250ml bottles.

Add all the ingredients to a food processor and process finely.

Pour it all into a saucepan and bring to boil on medium heat while stirring.

Reduce the heat and boil until the sauce is reduced by about a third. It must not be too runny or too dry. Taste if it needs more seasoning.

Add to the sterilized bottles, close with the lid tightly while warm.

Place in the refrigerator when cooled.  

The chutney will improve with time, about 2 weeks.