These absolutely scrumptious chocolate chip cookies are gluten-free and dairy-free. With the added bonus of only using erythritol and dark chocolate to sweeten them up. But this certainly does not compromise the taste at all! If anything they are even yummier because they won't leave you with that heavy and slightly sick feeling that their less healthy counterparts offer.
Chocolate Cookies that are Quick to Make
20 minutes is all it takes for the preparation of these gluten-free, chocolate-enhanced cookies. After that, all that's left is the quick 12 minutes of waiting as the baking of your chocolate chip cookies fills the room with sweet warm aromas. And you will get about 12 average-sized cookies out of it. So if it's just for one, you should be reaping the benefits of your quick baking mission for a few days.
Healthy and Still Super Tasty
Using wholesome ingredients in our everyday cooking is so important. But it's only realistic to assume that we all have "weak" moments. Those moments where we simply need that bit of baked comfort. And you would be amazed at how supportive these gluten-free chocolate cookies can be. Once your mouth is full of its soft textures and sweet flavours, you won't miss "the real thing" at all. In fact, you will realise that these are the real thing.
Quick Note
My tastebuds have already adapted to a less sugary diet, so I found that my pallet preferred these cookies when I used a bit less Erythritol.
If you love this recipe and want to try another health-conscious sweet snack, give my Pear and Apricot Crumble a try. It has a bit more sugar in because of the fruits involved but boy is it yummy!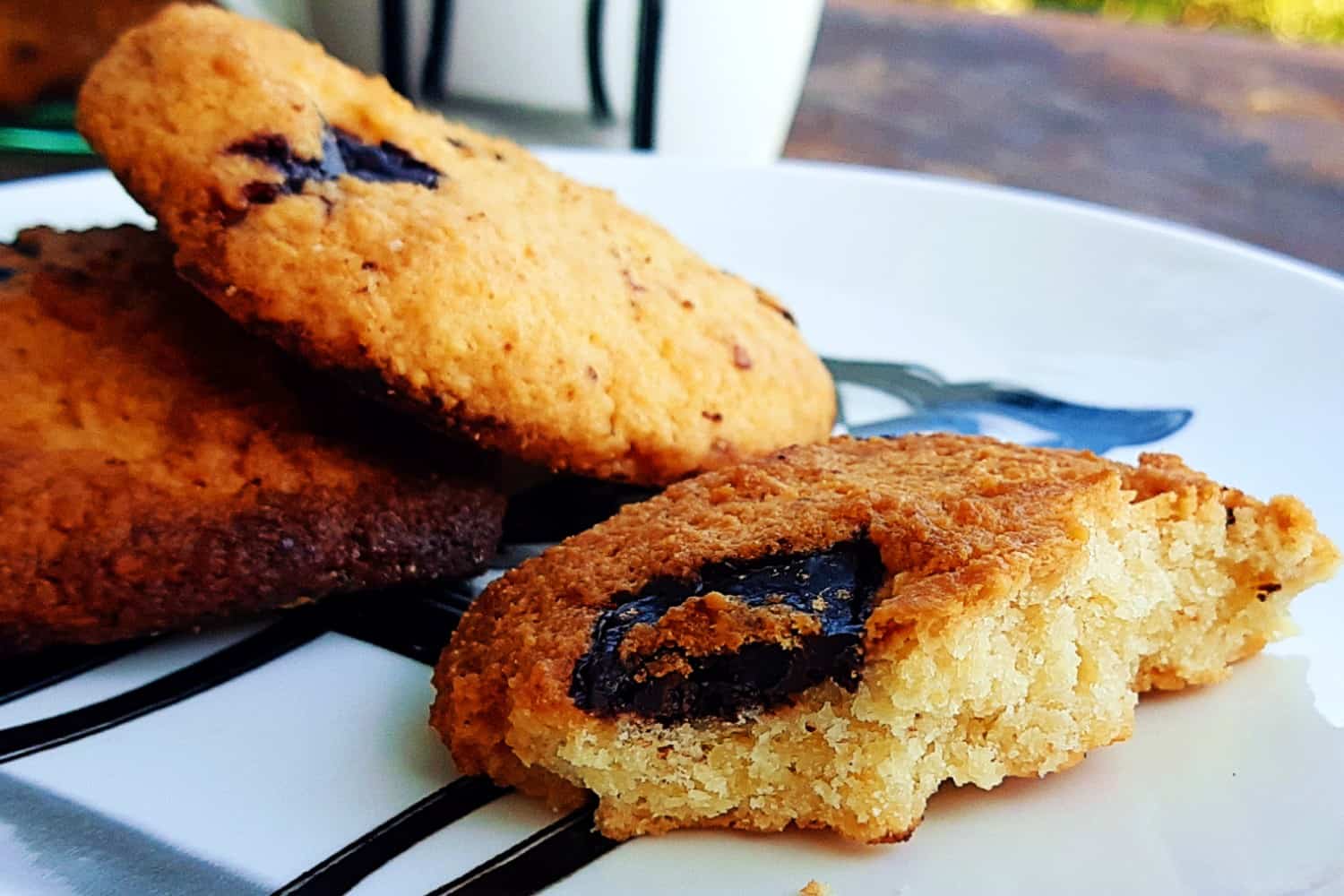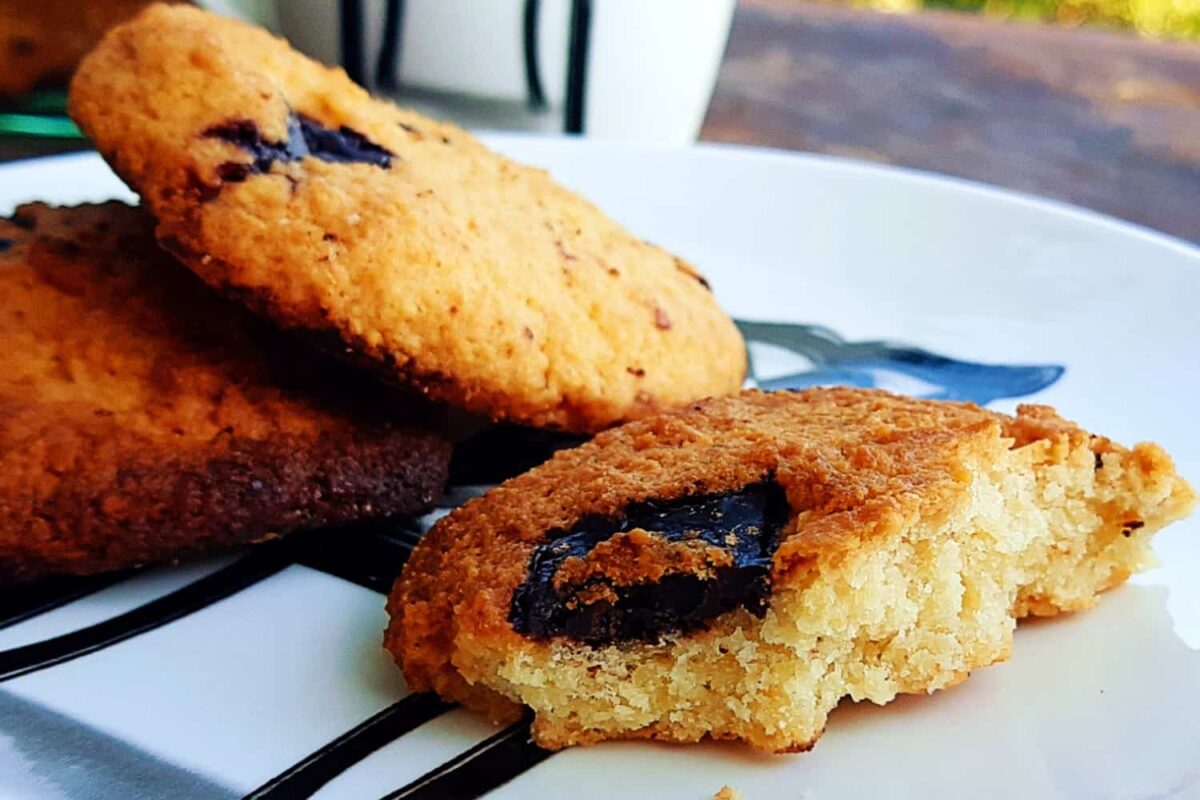 Ingredients
2

cups

Almond Flour

¾

cup

Coconut Oil

Softened

¼

cup

Erythritol

2

Eggs

½

tsp

Xanthan Gum

½

cup

Sugar-Free Dark Chocolate Chips
Instructions
Preheat the oven to 180°c and line a large baking sheet with parchment paper.

In a large mixing bowl, beat the erythritol and softened coconut oil together. (If the room temperature is fairly cold you may find that this mix starts solidifying a little, becoming almost like icing sugar. If this is the case, you are going to want to speed up the next two steps. Once the flour is mixed in, the consistency will remain the same.)

Add the eggs and vanilla extract and mix until combined.

Sift the almond flour and xanthan gum into the wet ingredients and mix until you get a homogeneous cookie dough.

Fold in the chocolate chips until they are evenly distributed. Allow the dough to chill for at least 15 minutes.

Once chilled, scoop heaping tablespoons of dough and roll the dough into small balls between your palms. Place the balls of dough in a single layer on the prepared baking sheet and flatten them slightly with your fingers, leaving at least 2 inches of space between each ball of dough.

Bake for 12 minutes, or until the cookies are golden brown. Let them cool completely before removing them from the pan.