Tasty in a saucy pasta dish, or delightful in some warm pita bread loaded with veggies, these Crispy Meatballs are super versatile and easy to make. In just 35 minutes you can have these crispy, tender, and flavorsome meatballs ready to use in any dish of your choice!
So Easy To Make
These crispy meatballs require simple ingredients, and are super straightforward to make. All you need is beef mince, bread crumbs, milk, and parmesan cheese. Salt, dried basil, crushed red pepper flakes, and Worcestershire sauce are used to season the meatballs. The only steps required to prepare these meatballs are to combine all the ingredients in a bowl, shape them into the same size, and bake them in the oven for 25 minutes. That is really all it takes to get these deliciously crispy meatballs!
Delightfully Versatile!
Meatballs feature in a variety of popular dishes. You can use them in a pasta dish such as spaghetti and meatballs, as meatball sliders on mini burger buns, in pita breads drizzled with some tzatzikki, in an Italian soup, or even on pizza! No matter how you serve these meatballs, they are guaranteed to burst with savory and meaty flavor, and boast the most tender meat with a crispy coating.
There are so many convenient ways to enjoy these meatballs, and with time on your side, why not get started and decide how you want to incorporate them into future exciting meals? No matter the meal, these meatballs will be an impressively tasty part of it!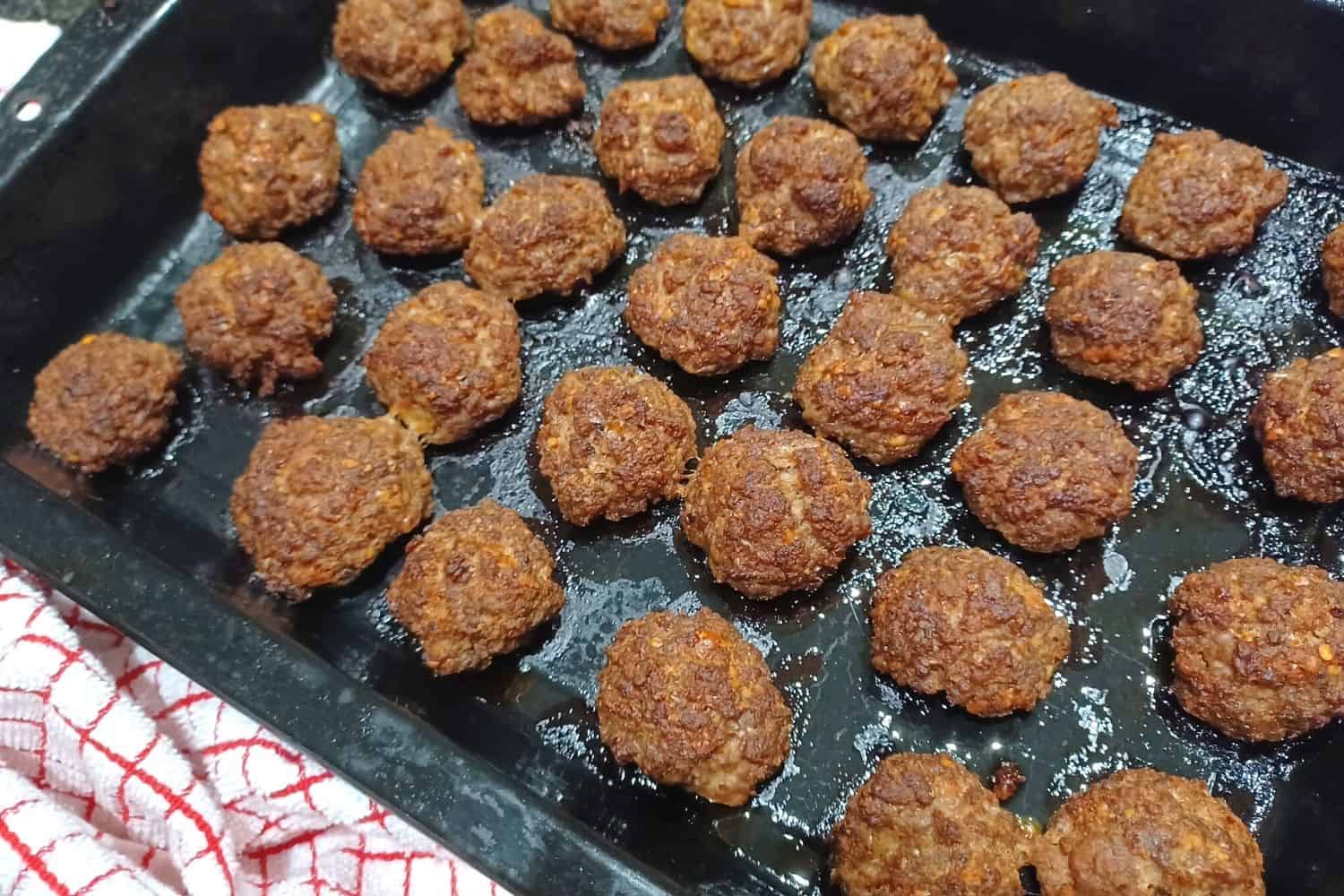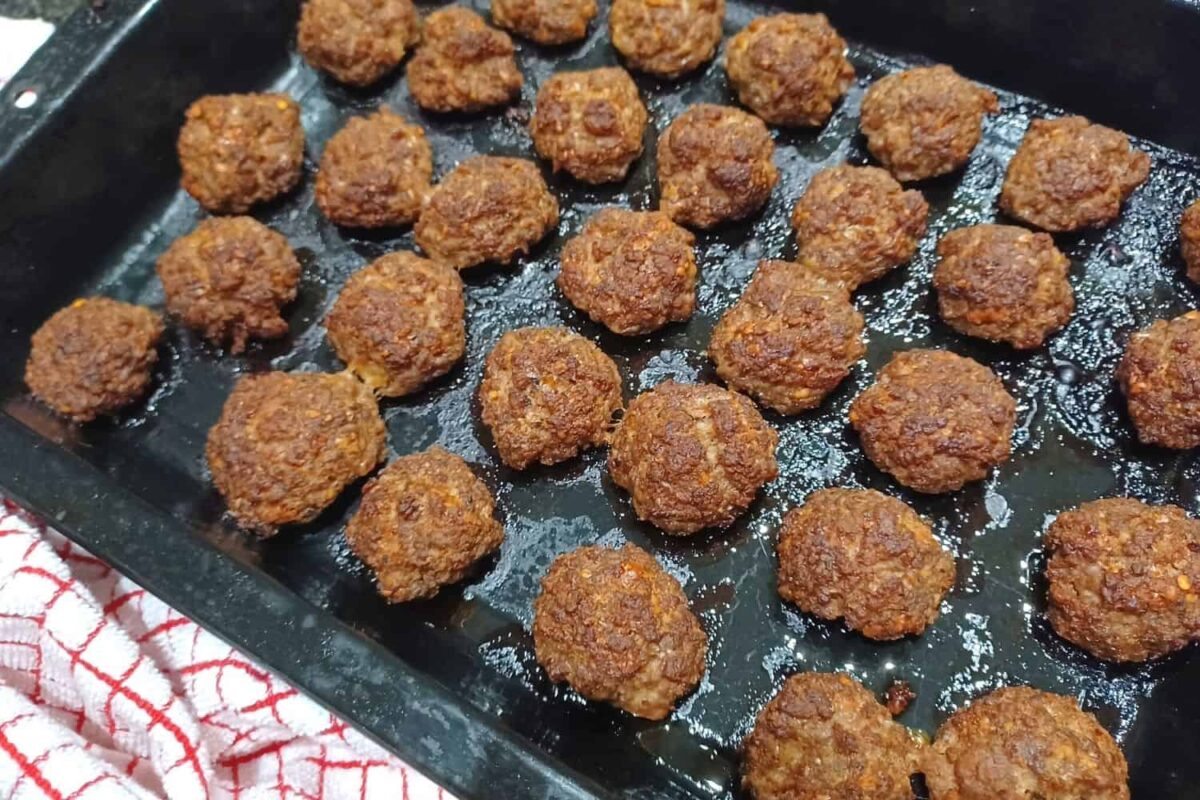 Ingredients
1

kg

beef mince

2

tsp

dried basil

1

tsp

salt

½

tsp

crushed red pepper flakes

2

tbsp

Worcestershire sauce

½

cup

milk

½

cup

freshly grated parmesan cheese

1

cup

plain dried bread crumbs
Instructions
Preheat oven to 200C degrees /400F degrees  (Fan oven, slightly cooler)

lightly spray a baking tray with nonstick cooking spray

combine all ingredients in a medium mixing bowl

mix thoroughly until ingredients are evenly distributed

shape into small balls, whatever size you choose, they should all be roughly the same size for even cooking.  (Tip) I use an ice cream scoop)

*Serve with spaghetti and pasta sauce of your choice.