Craving something that is sweet and indulgent but at the same time contains some nutrition too? This Sweet Potato Ginger Nut Bake is perfect for you! With its natural flavour, sweet potato boasts a rich and sweet honeyed taste, and a pulpy texture that is delightful for the palate.
Sweet potato is a natural source of beta-carotene, which transforms into vitamin A in the liver, which is responsible for helping our body fight off infections. Even though the vegetable has a natural sweetness, sweet potato is high in fiber and actually helps regulate blood sugar due to its low glycemic index, so they are suitable for diabetics and weight management. We also heard that sweet potato helps reduce stress and anxiety due to its significant magnesium content! Are you convinced yet? If not, sweet potatoes also contain vitamin c and e, which help improve skin and hair condition!
This sweet potato bake is paired with a rich candied sauce, and topped off with ginger nut biscuits, for some added crunch and a unique zesty flavour.
If you are a fan of sweet potatoes, or ginger (or both!), we can almost guarantee you that you will absolutely love this recipe. Try it now!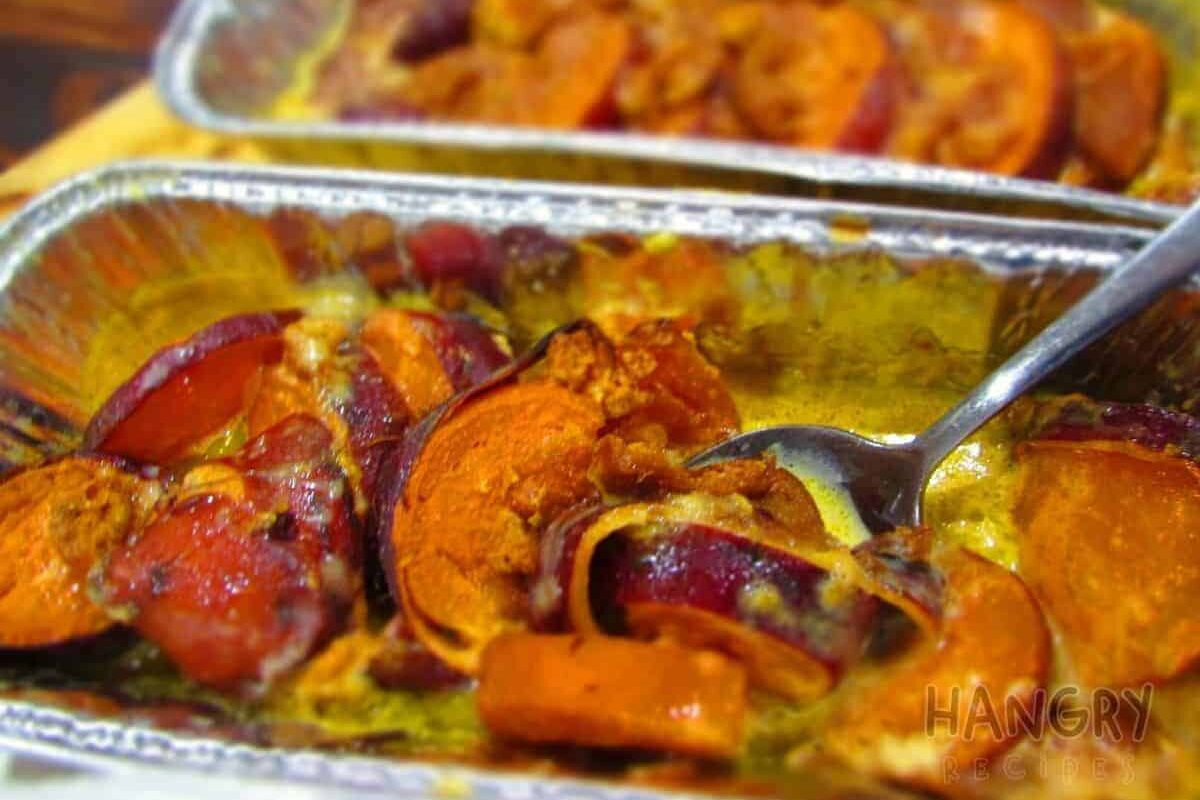 Ingredients
1

kg

sweet potatoes

cooked and sliced

250

ml

evaporated milk

2

tbsp

butter

1

packet

crushed ginger nut biscuits

1/2

cup

sugar

5

ml

vanilla essence

tin foil dishes
Instructions
Preheat the oven to 180°C

Arrange the sweet potatoes in the tin foil dishes

In a saucepan, combine the rest of the ingredients, except the biscuits

Pour the sauce over the sweet potatoes

Sprinkle the crushed ginger nut biscuits over

Bake in the preheated oven for 20 minutes, or place on an open fire grill for 20 minutes
Not satisfied yet? Keep searching for delicious recipes here.