Restaurant style dishes don't need to be intimidating or complicated with this Seafood Marinara recipe. Taking just under 1 hour to make, this dish is a super feasible, simple, and elegant seafood meal that is perfect to impress guests with at a dinner party!
What is Seafood Marinara? 
Seafood Marinara is simply a mix of different seafoods such as prawns, mussels, and calamari. The seafood is seasoned with butter, garlic, and onion for a savory and pungent flavor, along with fish spice that consists of flavors of dill, garlic, paprika, ginger, and salt and black pepper. If you wish, you can make the fish spice yourself to cut costs if you already have these spices. The seafood is cooked in a pan with the seasoning as well as white wine, lemon juice, and honey to create a sauce. We suggest using a crisp and dry white wine that you like the taste of. The acidity in the wine will ensure that the seafood is tender and moist. After 15 minutes of gentle simmering, cream is added to thicken the sauce and to give it some richness and a silky texture.  
We Really Do Mean it when We Say 'Simple'! 
Seafood Marinara only requires a handful of ingredients apart from your seafood, such as cream, white wine, lemon juice, honey, butter, and some basic spices. These ingredients can also most probably be found in your kitchen already! All that this dish requires is to cook the seafood in a pan with butter and onion, spice it, add the wine, lemon juice, and honey, and eventually the cream. That is all it takes to get this restaurant quality Seafood Marinara that is of a ridiculously high standard!
This Seafood Marinara is guaranteed to stand out from the crowd and impress whoever receives the pleasure of tasting it. If you are a lover of seafood, treat yourself to this delightfully simple yet sophisticated dish now! Serve this dish with some linguine or spaghetti pasta or as a meal on its own.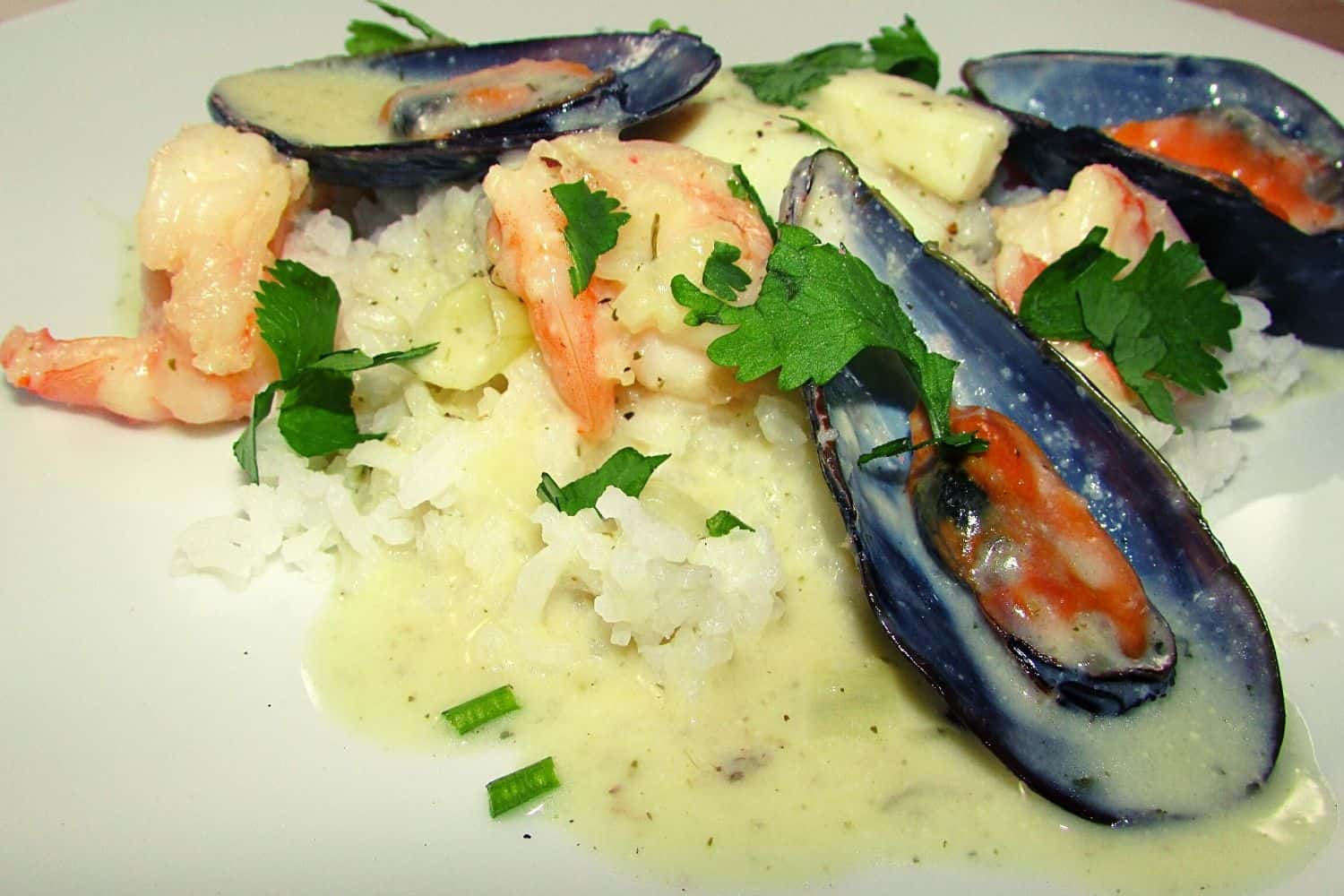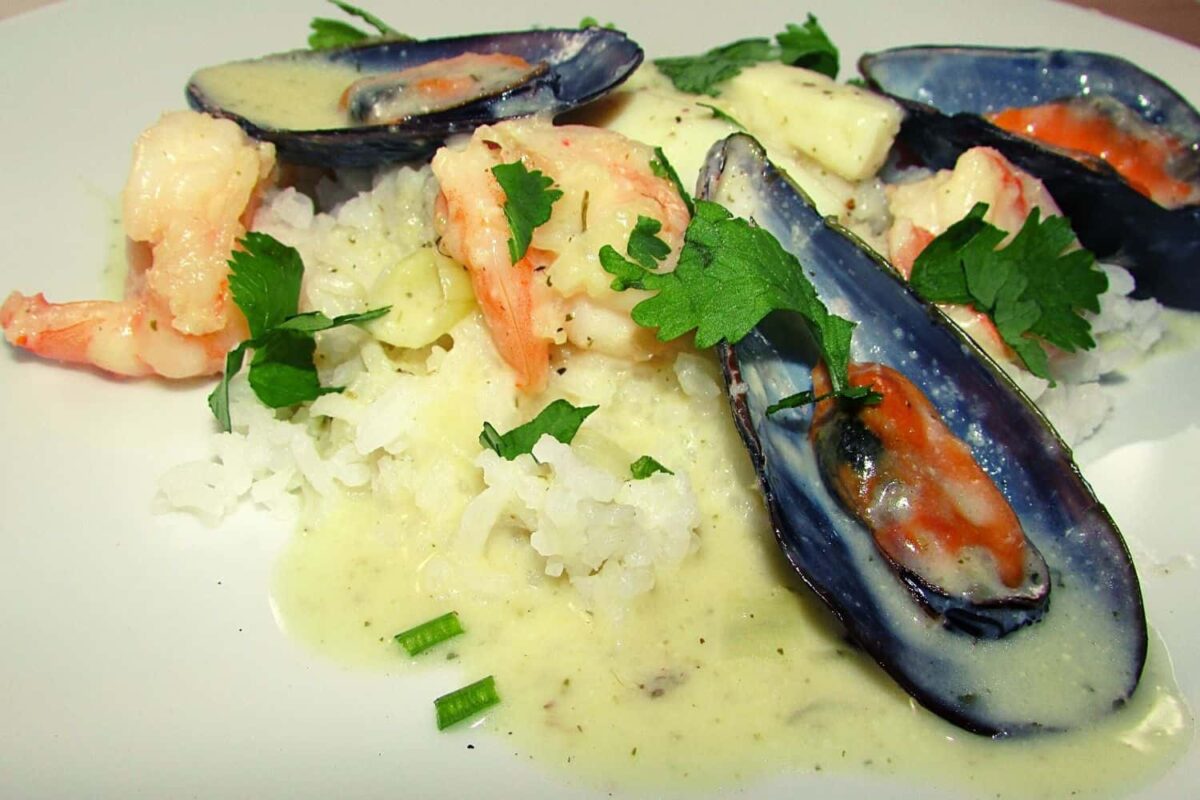 Ingredients
1

onion

sliced

2

garlic cloves

crushed

400

g

mussels

in the shell

400

g

calamari strips

400

g

large shrimp

2

tbsp

fish spice

1

tsp

aromatic salt

½

tsp

fresh black pepper

juice of a lemon

1

tsp

honey

125

ml

cream

100

ml

white wine (optional)

30

ml

butter
Instructions
In a large sauce pan, fry the onion and garlic in the butter

Add the mussels, prawn and calamari strips

Spice with fish spice, salt and pepper

Add the wine, lemon juice and honey

Let it simmer for 15 minutes

Add the cream, Stir it gently for 5 minutes