If you are looking for a quick and easy dessert that is full of flavor and melt-in-your-mouth texture, this No Added Sugar Strawberry Mousse will be perfect for you. This is a lighter dessert that is free from any added refined sugars and is low carb too!
Convenient and Economical 
This low sugar strawberry mousse uses only 3 simple ingredients, Ideal unsweetened evaporated milk, strawberry jelly (go for the sugar free one if you want to stay away from the sugar completely), and fresh strawberries. If you don't already have these ingredients in your kitchen or pantry at home, they can be easily found at a supermarket near you, and are super affordable. In this way, this dessert is fuss-free, foolproof, and budget friendly!  
Low on Time, Full of Flavor  
This dessert not only uses minimal and economical ingredients, but it also only takes 30 minutes to make! The first part of this recipe requires you to make the strawberry jelly by adding the jelly powder sachet to some boiling water, puree some strawberries in a food processor or a blender, and whip up the evaporated milk until it has doubled. Once these steps are done, the jelly is added to the fluffy evaporated milk mixture, and the strawberry puree is folded in to keep the mixture full of air and therefore light and fluffy. Two important tips to follow would be to make sure that the evaporated milk is chilled for at least 24 hours before it is whipped, and to combine the strawberry jelly into the mixture once it has only partially set- this will ensure that it is homogenous in the mixture.
If you are low on time, create this dessert quickly and get ready to impress with its delectably silky and fluffy texture. For the strawberry lovers, this mousse will be a tasty yet healthy treat for you to try when you are trying to be somewhat health conscious. Plate the mousse however you would like, and top it with some whipped cream and fresh strawberries.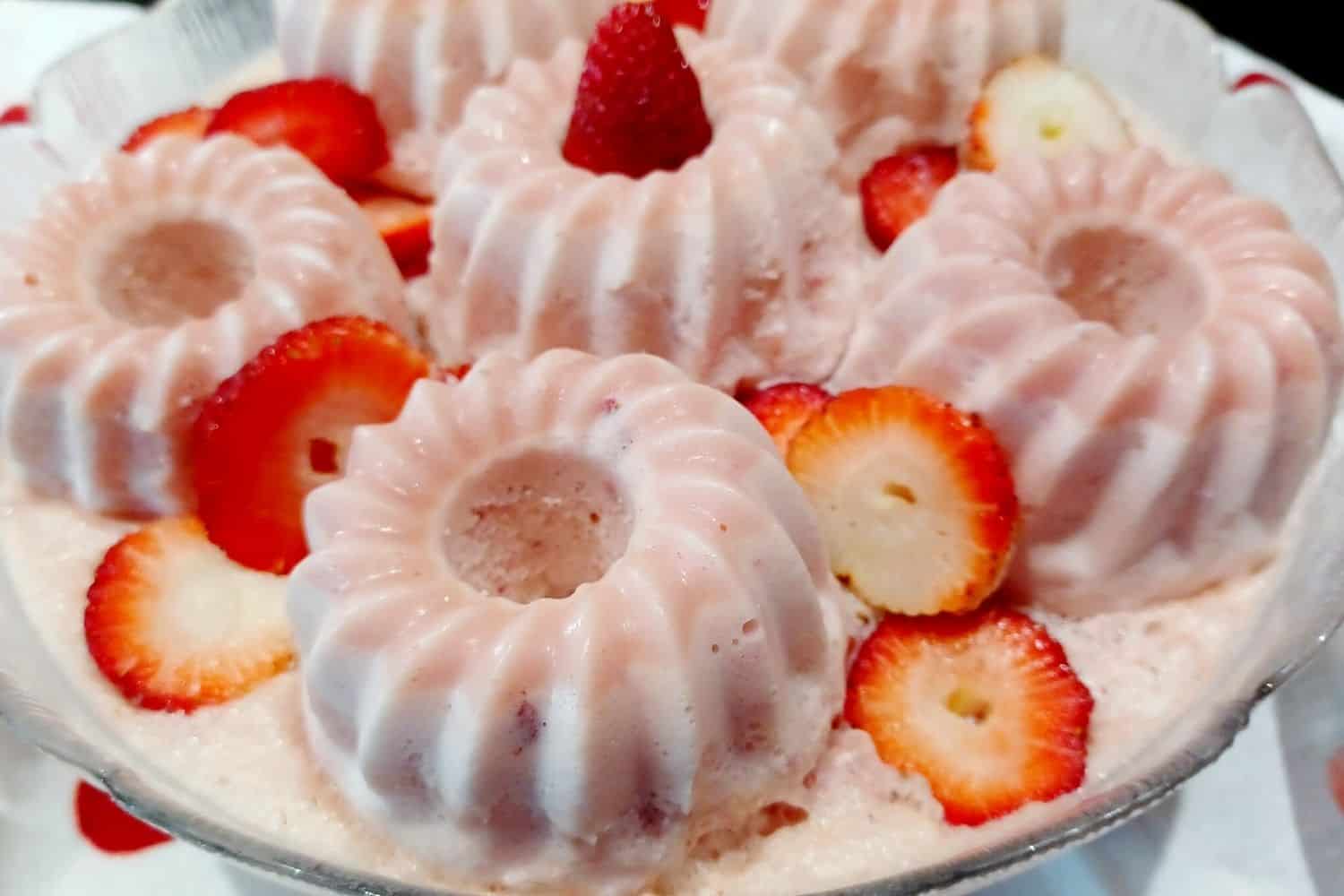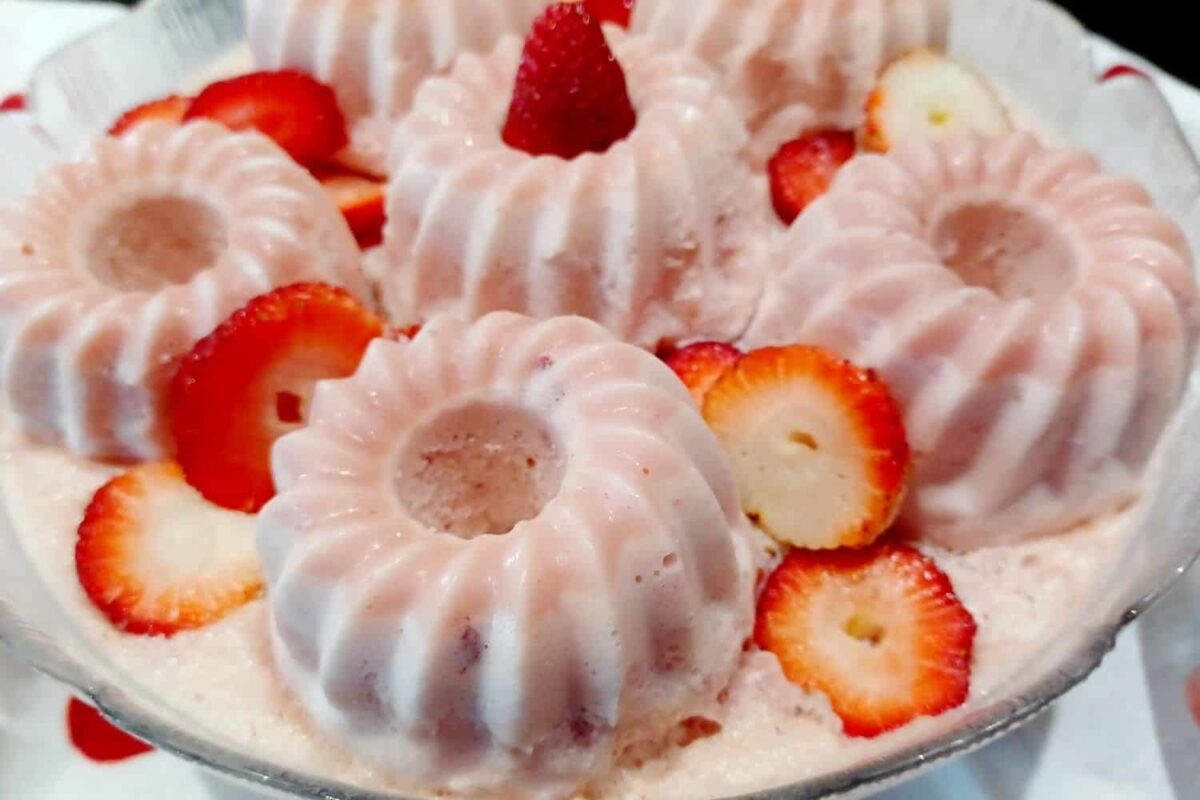 Ingredients
2

380ml cans

Ideal unsweetened evaporated medium fat milk

chilled for at least 24 hours

2

Simply Delish Jelly Dessert 20g each

(or any other strawberry jelly)

2

250 g

fresh strawberries
Instructions
Add 1 cup of boiling water to the jelly, stir until dissolved, set aside to cool off, but not completely set.

In a blender or food processor, puree the strawberries – keeping a few for garnishing.

Using an electric mixer or food processor, whip the chilled ideal milk until the volume has doubled and is fluffy.

Add the almost set jelly and mix well.

Fold the puree into the whipped ideal milk until combined.

Pour in a large mousse bowl or in individual servings for a fancier approach.  A  favorite way to serve it is in glass jars with a swirl of whipped cream and fresh strawberries on top, or add some mousse in a mold to freeze for decorating.