With its savory, sweet, and smokey flavor, this Smoked Eisbein dish with a glaze is to die for! If you are into your sweet and smokey pork dishes, this will certainly be a favorite in no time! While this is a rather lengthy recipe to make, the end result will be well worth it; you will be left with sticky, succulent, and juicy pork shanks that are full of flavor!
What is Smoked Eisbein?
Eisbein is a German dish that refers to the shank section of the pork. The pork cut is usually cured and smoked or slightly boiled. In Southern parts of Germany, the pork is roasted, whereas in Poland and Sweden, the pork is usually grilled on a barbeque. Eisbein is typically served with mashed potatoes, Sauerkraut, or with horseradish and mustard in Austria.
Succulence and Flavor
The Eisbein itself is juicy and tender as it is boiled before it goes into the oven under the grill. This allows the meat to become moist and tender, and it also creates a pork broth, as the vitamins, minerals, and juices are pulled out into the water, creating a broth. In this way, the onion, celery, and carrots are able to cook through too. Before the pork shanks are placed in the oven, they are covered in a deliciously rich glaze, made up of brown sugar, tomato sauce, Turkish Fig Balsamic Reduction, and some of the pork broth. The glaze adds a sweet and stickiness to the savory and smokey pork, and when grilled in the oven, creates a crispy skin that is caramelized and decadent.
This dish can be enjoyed with some mashed potatoes and Sauerkraut for a traditional meal, or as the recipe suggests, with some potatoes and apple sauce!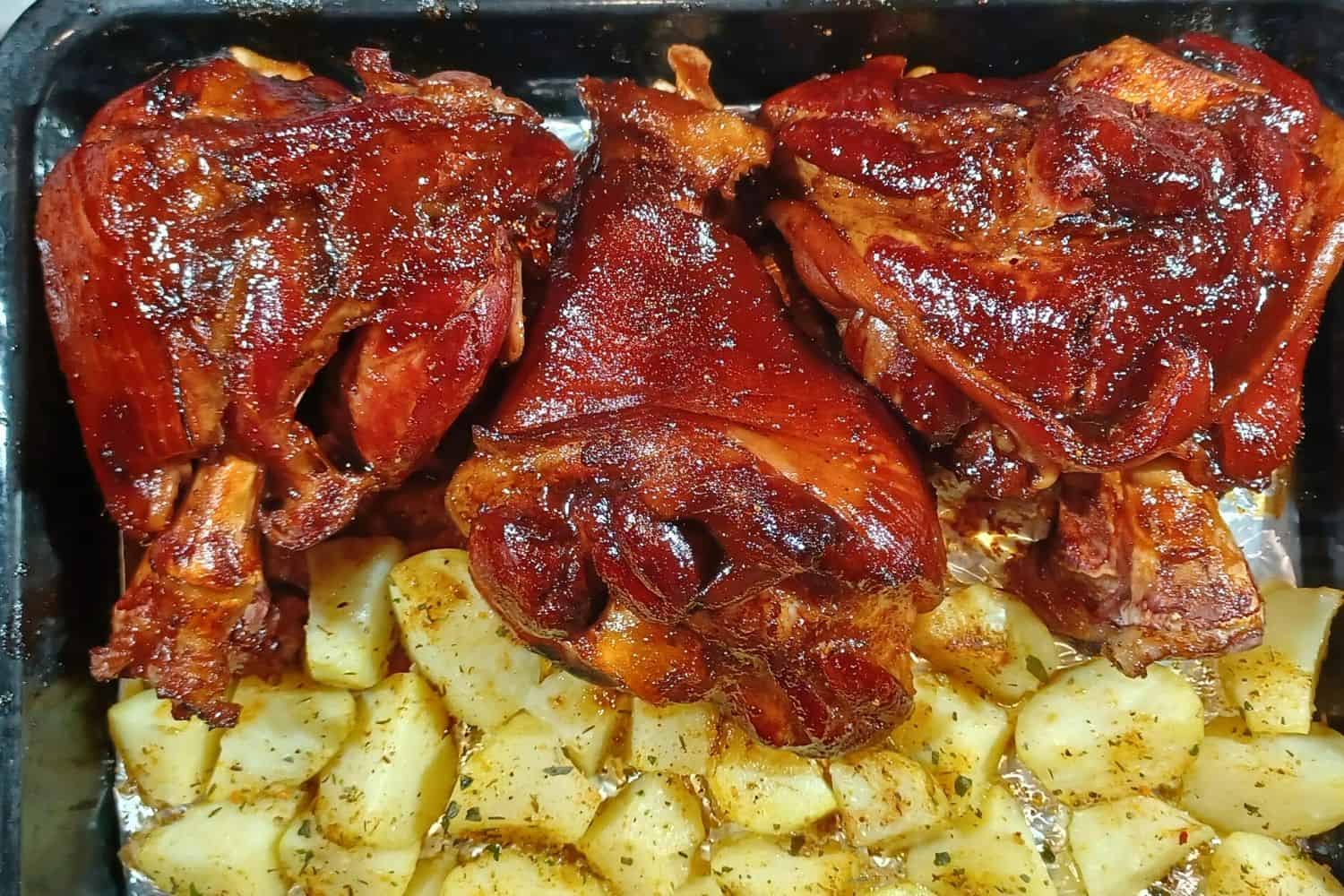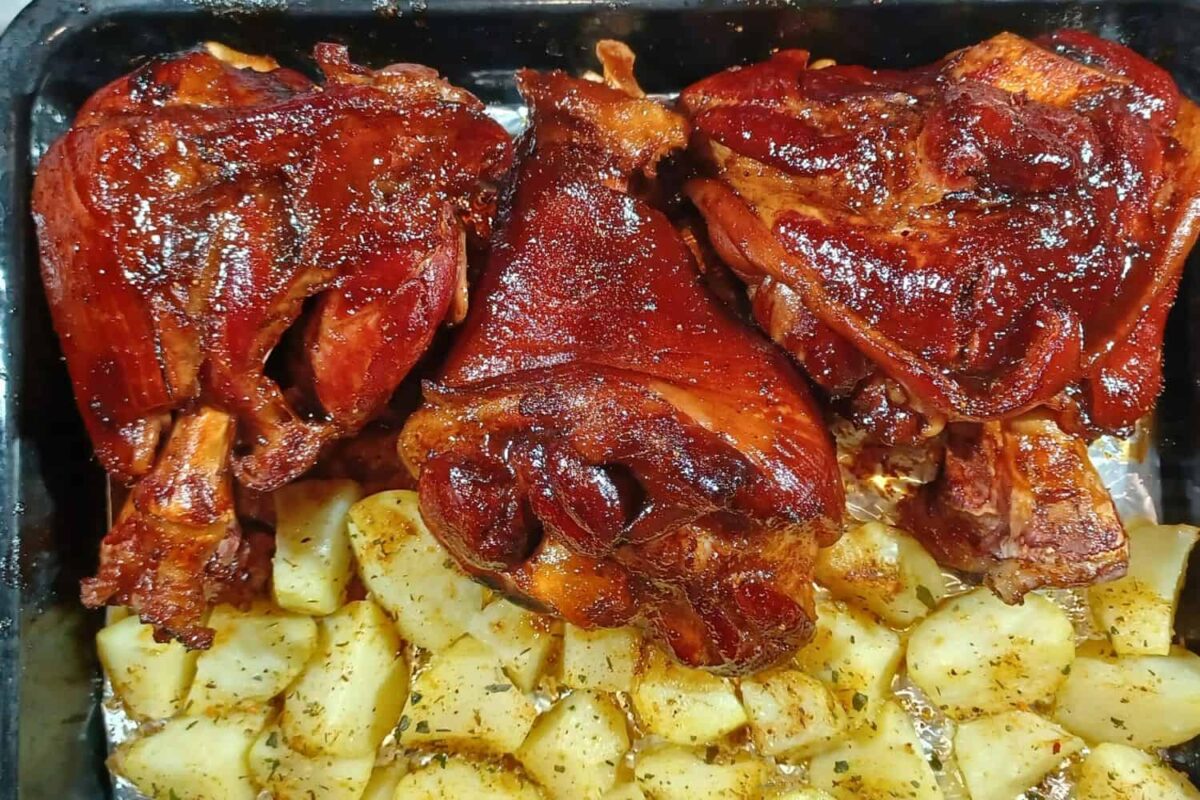 Ingredients
3-4

shanks of pork, cured and smoked

1

onion, quartered

2

carrots, roughly chopped

2

sprigs of fresh celery

2

bay leafs

Water to cover the shanks of pork
Glazing
500

ml

of the eisbein cooking liquid

30

ml

tomato sauce

3

tbsp

brown sugar

60

ml

Turkish Fig Balsamic Reduction
Instructions
Place the pork shanks into a large pot, add the rest of the ingredients, and put in enough water to fully cover the pork shanks.

Bring it to a boil and then reduce heat and allow it to simmer for about 11⁄2 to 2 hours, the meat must be tender and the skin is soft.

Remove them from the pot and pat dry with a cloth, score the skin diagonally with a sharp knife, and salt the skin well.

Add the well-mixed glaze over the meat.

Place under a hot grill allowing the skin to become crisp, keep an eye on them and turn the entire outside to crisp, keep on glazing until the meat is crisp.
To Serve
Best served with potatoes, and apple sauce.