If you are a fan of pork chop meals, this dish will hold a special place in your heart. These Country-Style Caramelised Pork Chops are full of intense sweet and salty flavor that can make your mouth water just thinking about it. Perfect for a weeknight treat or to throw on the braai or barbecue, these pork chops are perfection on a plate! 
Caramelised Pork Chops: Quick, Easy, and Flavorful 
Not only are these pork chops packed with flavor, but they are so quick and easy to make, taking only 30 minutes. There is no need to marinate the pork chops in the fridge for hours either, as the basting has an intense flavor already. The basting is made from Worcestershire sauce, tomato sauce, honey, and soya sauce, creating a sweet and sticky coating that caramelises the pork chops perfectly when grilled. This dish is so simple to make, it is basically foolproof! 
This dish includes potatoes that are cooked in the same tray as the pork chops- making this very much a one pan dish! The potatoes can be mixed with the same basting from the pork chops, adding a touch of sweetness to them too!
When you are ready to serve the pork chops, remember to rest them for about 10 minutes- this will allow the juices to reabsorb into the chops. Serve these delectable caramelised pork chops with some garlic bread and fresh salads, and prepare to be indulged!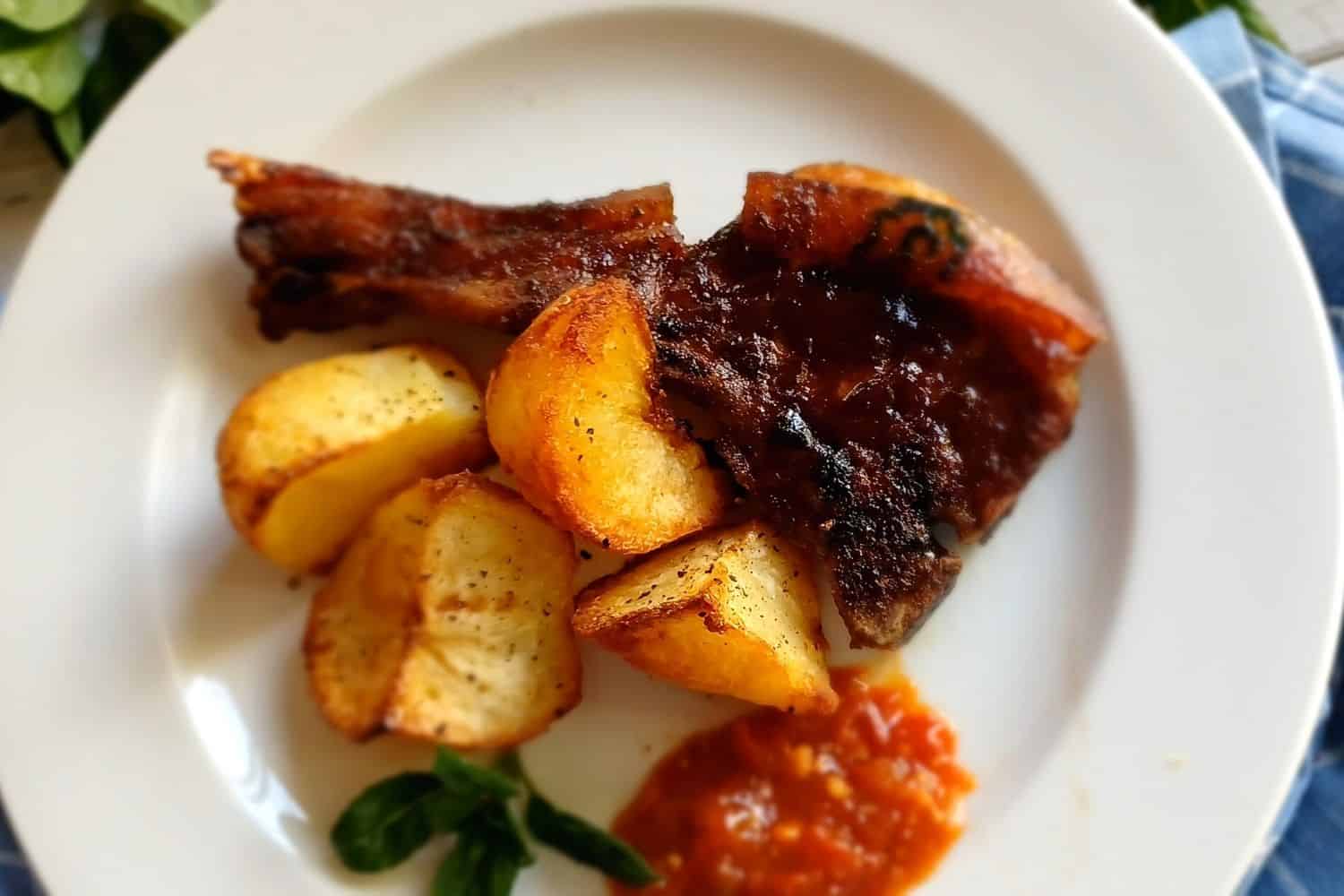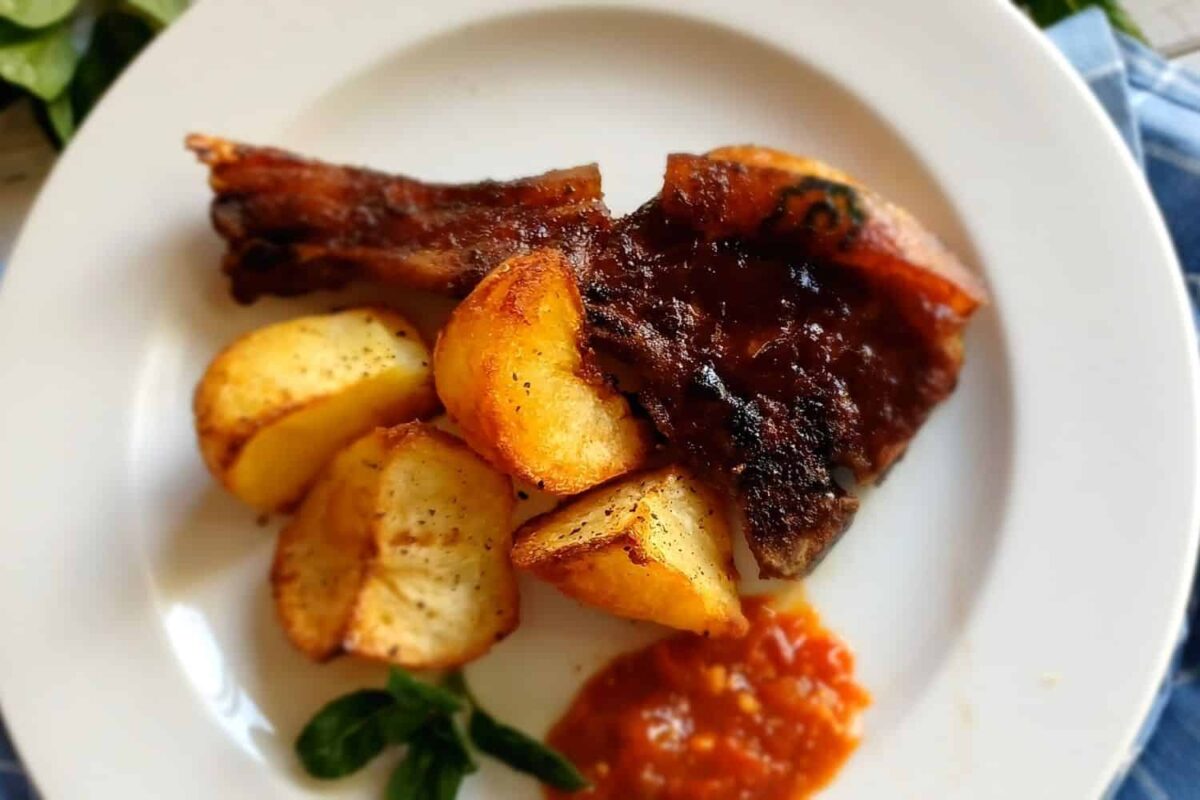 Ingredients
1

tbsp

Worcestershire Sauce 

2

tbsp

ketchup or tomato sauce 

1

tbsp

soy sauce (light) 

2

tbsp

honey 

1

tbsp

olive oil 

1

clove

garlic

crushed

2

tsp

apple cider vinegar 

4

pork chops/cutlets  

potatoes of your choice 

parsley for garnishing
Instructions
Preheat oven to 220°C / 430°F.

Toss potatoes in oil, sprinkle with salt and pepper and scatter on a baking tray.

Place in oven for 15 minutes (giving them a head start).

Mix the rub ingredients together in a small bowl, then brush the pork on both sides with the sauce, reserving some sauce for basting.

Take the tray out of the oven then toss potatoes around to suck up the juices then push them to the edge.

Place pork chops in the tray and bake for 15 minutes or more if you like them well done.

Remove tray from the oven, use a brush to get the golden juices off the tray and dab it onto the pork, this is key for flavour and colour!

Pop it back under the grill for a couple of minutes to finish off, To serve, scraping the juices on the tray onto the pork, then garnish with parsley if desired.