A quick and easy salad recipe that is full of nutrition and big on flavor, this Smoked Chicken and Avo Salad is served with a succulent honey mustard dressing that complements the smoked chicken and avocado so perfectly, you won't be able to resist it!
Full of Flavors and Textures! 
Along with smoked chicken and avocado, this salad consists of cucumber, cherry tomatoes, red onion, and a rich Grana Padano cheese. The cucumber and cherry tomatoes, along with the red onion, will add a crunchiness and a crispness to the salad. The avocado adds a richness and a creaminess the salad, and creates more substance too. For this salad, smoked chicken is used. This adds depth to the salad in that there is an added smokey flavor to complement the fresh ingredients and the tangy honey mustard dressing.
What is Grana Padano Cheese? 
We are so glad you asked! Grana Padano is an artisanal hard cheese that hails from northern Italy and is similar to Parmigiano-Reggiano. It has a mild, savory, creamy, and nutty flavor with a flakey texture. This cheese will add a distinct flavor to your salad, and due to its flakey texture, will make the loveliest shavings to complement the other ingredients.  
Serve this salad as a side for a main meal, or enjoy it as a light meal on its own- it is certainly not dull and will be a delight for the palate!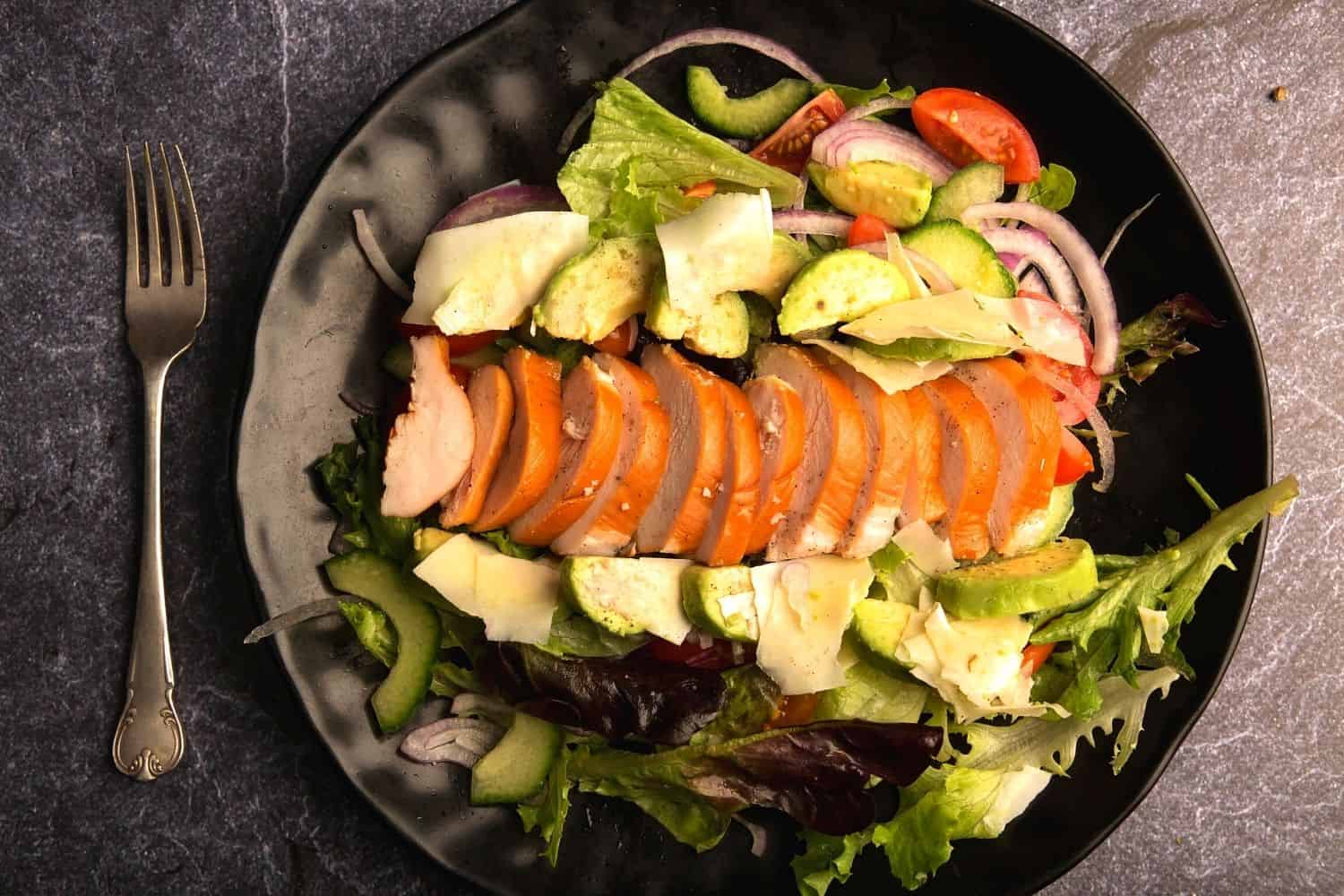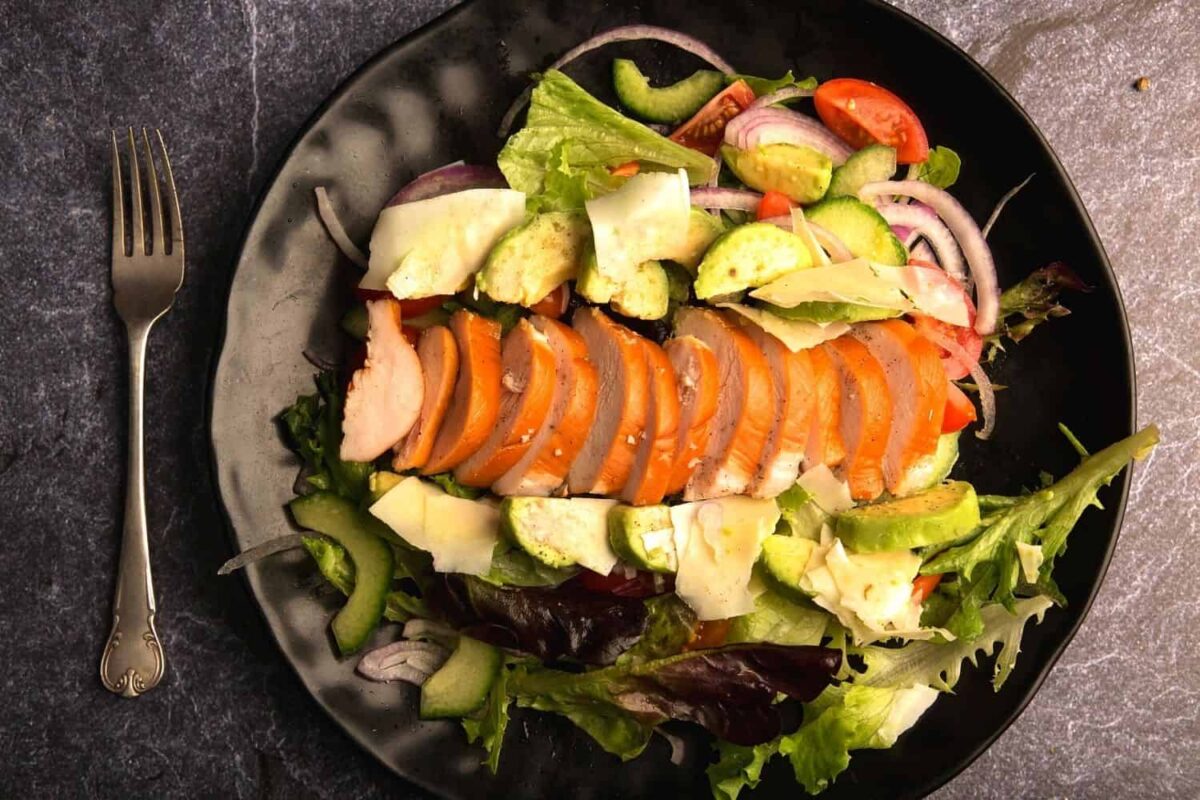 Ingredients
For the Salad Base
30

g

Cucumber

Sliced

30

g

Cherry Tomato

Halved

15

g

Red Onion

Thinly sliced

0.25

Avocado

Cubed

20

g

Grana Padano Cheese

Shavings

160

g

Smoked Chicken

Thinly sliced
For the Honey Mustard Dressing
15

g

Dried Yeast

45

ml

Olive Oil

3

g

Wholegrain Mustard

3

g

Honey

1

g

Garlic

Chopped

1

g

Turmeric

1

g

Fine Salt
Instructions
For the Salad Base
Combine all the ingredients together & arrange in serving dish.

Top with smoked chicken shavings.
For the Honey Mustard Dressing
Place all the ingredients into the blender & blend until emulsified.