If you are looking for new and exciting grilled chicken meals, this Grilled Chicken Strips with Broccoli and Rice dish will be a great option for you! With its fragrant Indian inspired flavors and textures, this chicken dish is guaranteed tastiness on a plate!
Full of Warm Flavor 
This dish uses spices such as garam masala, cumin, garlic, and leaf masala to flavor the chicken strips. It is a take on the traditional Indian meal of Tandoori chicken, which uses warm and aromatic Indian spices and a Greek yogurt marinade. The chicken strips are marinated and grilled or pan-friend until golden and crispy. The use of the Greek yoghurt adds a creaminess to the spicy chicken. We suggest that you marinate the chicken for about 2 hours if you have the time, as this will ensure that the chicken has taken on the flavor of the marinade fully, and also has had time to absorb some of the yoghurt, tenderizing it a bit and ensuring juiciness! However, if you don't have the time, 30 minutes in the refrigerator should do just fine.  
A Balanced Meal 
This dish is the perfect weeknight meal for the family, as it consists of a healthy balance of all of your food groups. The chicken strips deliver sufficient protein content, the Basmati rice a good serving of carbohydrates, and the broccoli gets those vegetables in!
Apart from the time spent marinading the chicken, this is a fairly quick and easy dish that is practical, and yet still full of intense flavor!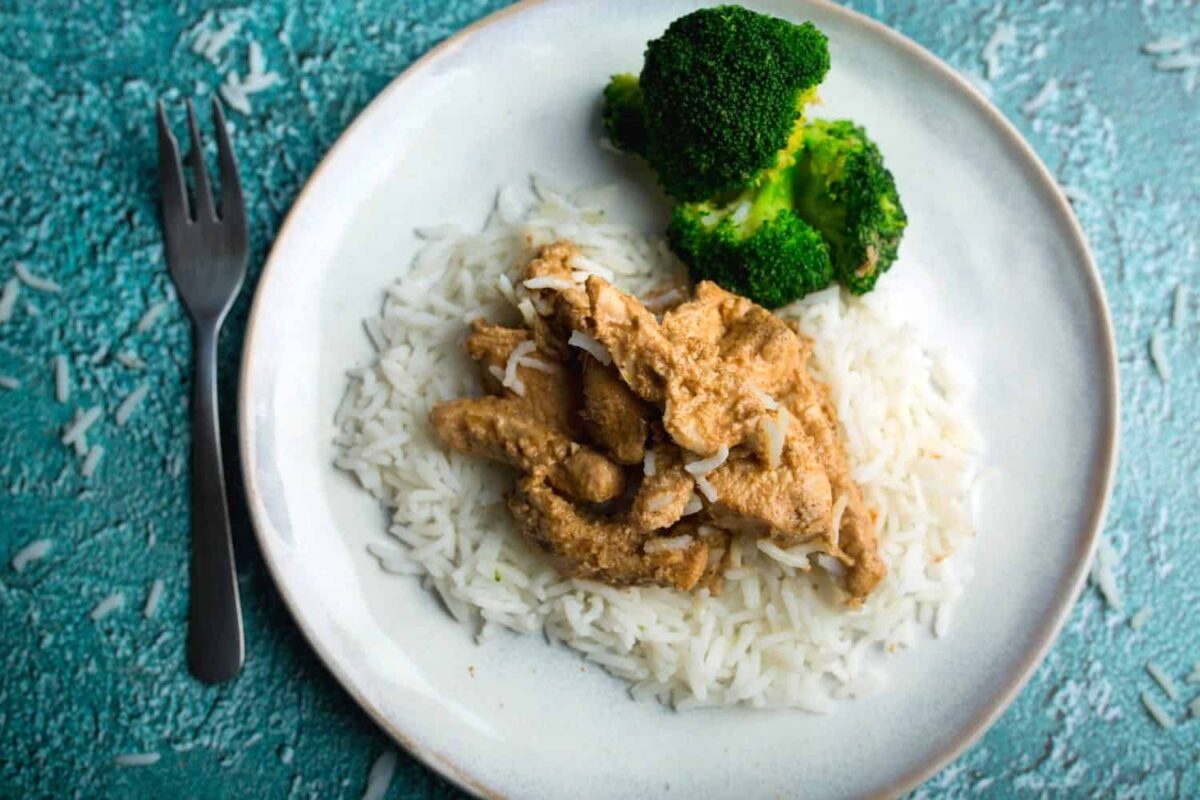 Ingredients
For the Grilled Chicken Strips
20

ml

Greek Yogurt

1

g

Garlic

Chopped

0.5

g

Garam Masala

0.5

g

Whole Cumin

0.5

g

Leaf Masala

0.5

g

Fine Pepper

80

g

Chicken Breast

Strips

5

ml

Olive Oil
For the Basmati
40

g

Tastic Rice

Boiled in salted water and cooled
Instructions
Combine yogurt, spices & garlic. Mix well

Add chicken. Place in a vacuum bag, seal & refrigerate for 2 hours.

Heat oil & butter in a frying pan. Fry chicken until golden brown & cooked through.

Served with Basmati & Broccoli.