It's hard to say that pizza can be made better, but there are actually many different ways to enjoy it in different cuisine types. This recipe is a typical example of that, with this French Styled Pizza!
This recipe is quick and easy, and saves you all of the effort of making a pizza from scratch. French bread is used as the base, and therefore does not need much time to bake in the oven except to toast and get crispy and crunchy. You can throw this pizza together in 20 minutes, and cook it for 12, and it is ready to serve straight out of the oven.
This French styled pizza is topped with salami and bacon, but you can choose whatever toppings you would prefer, such as rosa tomatoes, mushrooms, and even beef mince. You can choose whichever cheese you would like on your pizza, we suggest to get it pre-grated if you don't have much time, but you can also buy fresh cheese such as a buffalo mozzarella and top with slices of that instead.
A great tip for this recipe would be to make sure the bread that you buy is soft and fresh so that it gets lovely and crisp in the oven- a dry bread will just dry out further in the oven and end up as a hard and tough base for your pizza.
Serve this French-style pizza cut into generous pieces, with a side salad of your choice, and serve up!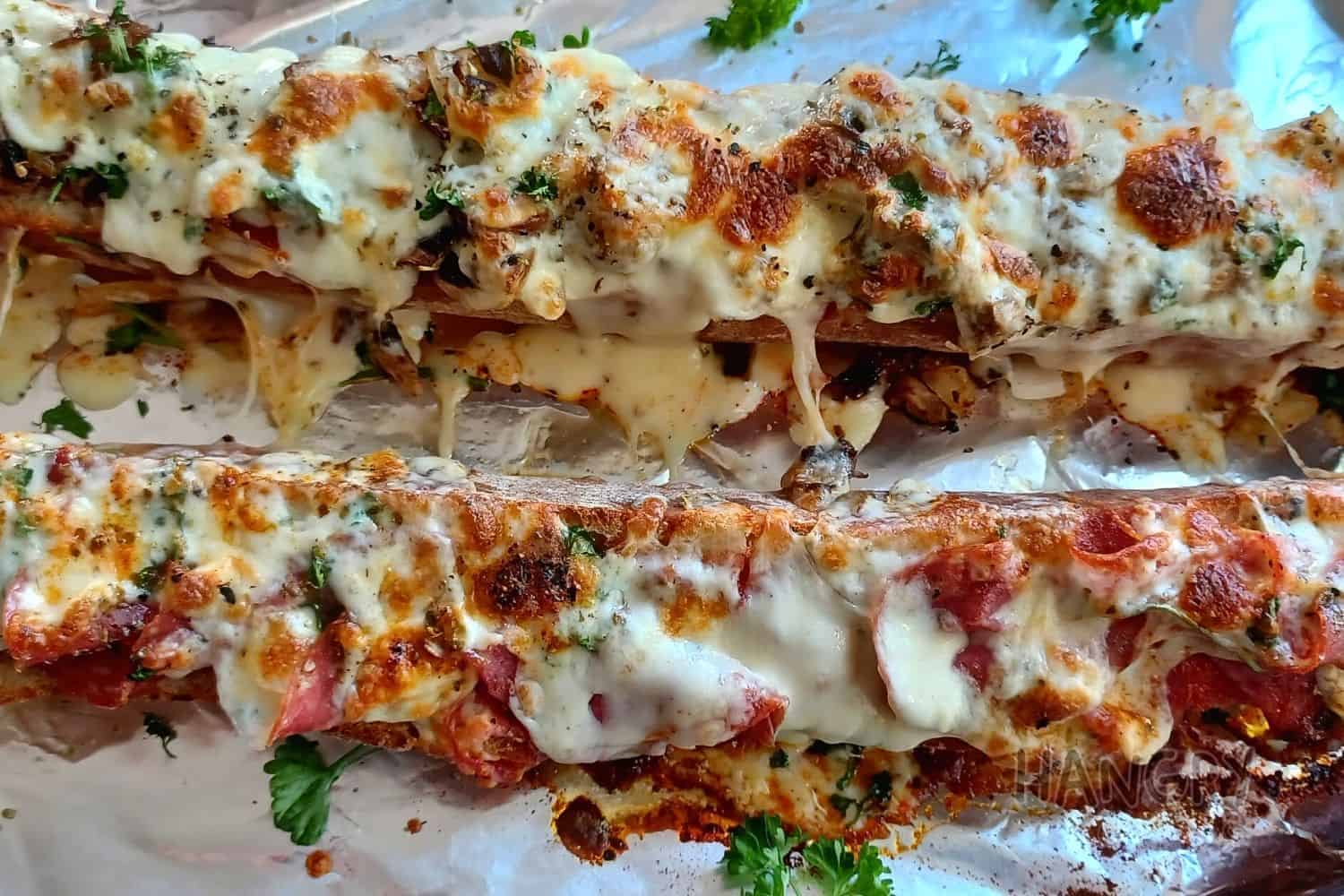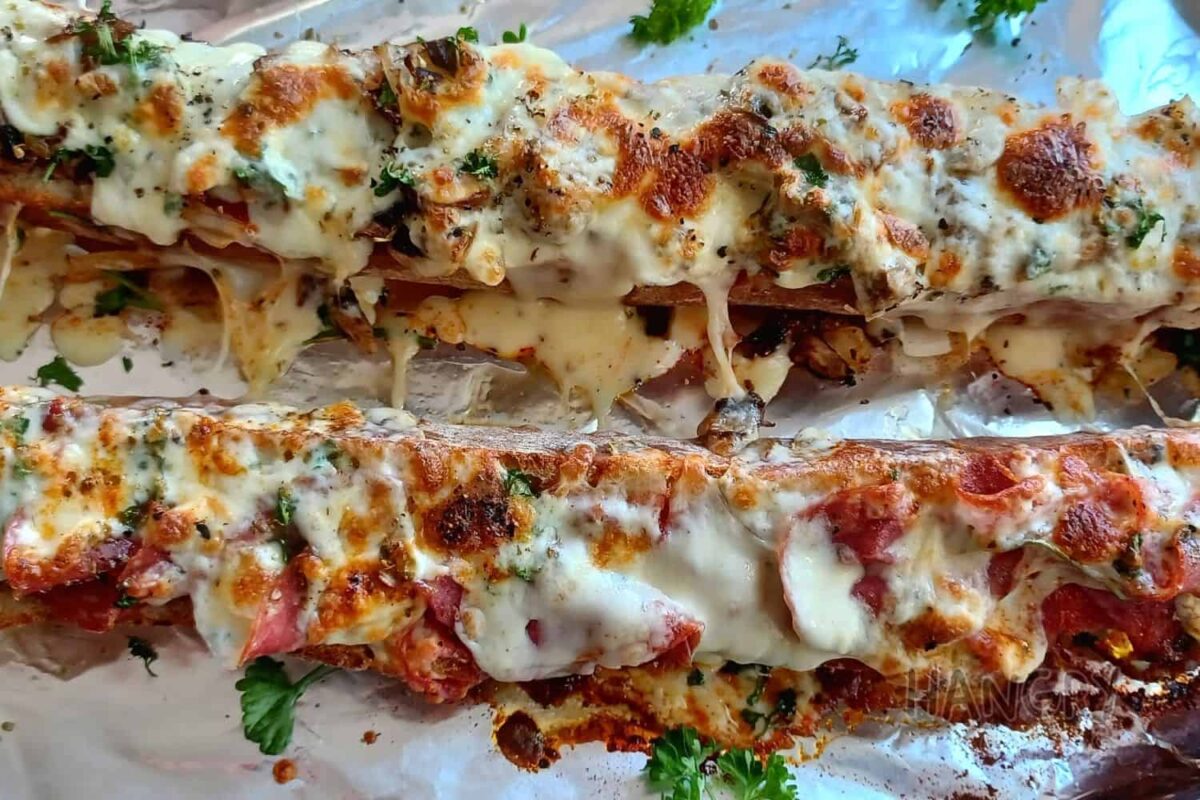 Ingredients
1

loaf

French Bread

Use soft crusted french bread from the store that's wrapped in plastic wrap, not paper. Not only is it easier to cut but if you bake dry crust again it will become cardboard-like.

6

tbsp

Tomato sauce or pizza sauce

2

cups

Mozzarella cheese

Use pre-shredded cheeses. Fresh cut tastes best but we all have busy nights sometimes.

8

slices

Salami

8

slices

Bacon

fried slightly

Smoked paprika

1

tbsp

Olive oil
Instructions
Preheat oven to 400 degrees F / 200 degrees C

Slice French bread loaf in half lengthwise and place on a large baking sheet. Evenly spread pizza sauce over the bread.

Layer one half with salami and other half with bacon.

Sprinkle with mozzarella cheese and sprinkle with paprika.

Drizzle bread evenly with oil in a hurry, rather than brushing.

Bake for 10-12 minutes or until cheese is melted.