Calling all the nougat, nut, or marshmallow treat lovers, this Peanut Butter Brittle Nougat is just the sweet treat for you! This recipe only uses 5 simple ingredients, and is ready to enjoy in just under 1 hour.
Nougat is a popular confectionary that is made from sugar, whipped eggs, roasted nuts, and candied fruit. It boasts multiple different flavours and textures. This Peanut Butter Brittle Nougat is an adapted version of your traditional nougat, and is therefore a lot easier to make. The ingredients used are marshmallows, butter, white chocolate pieces, peanut brittle, and cherries. The main step to get right here would be to make sure that all the ingredients melt together and are homogenous, and therefore mold easily into a ball shape. The mixture can then be spread out in a bread tin to set in the fridge overnight.
This nougat has a sweet marshmallow flavour, with hints of cherry and white chocolate running through it. The texture is soft and chewy, yet crunchy from the peanut brittle. It is everything you could ask for in a piece of nougat!
These treats not only taste amazing, but they are extremely visually appealing too! They are also very versatile in that you can mix them up. Instead of peanut brittle you can use chopped almonds or pistachios, and instead of cherries you can use cranberries or Turkish delight- personalize them however you would like to enjoy them!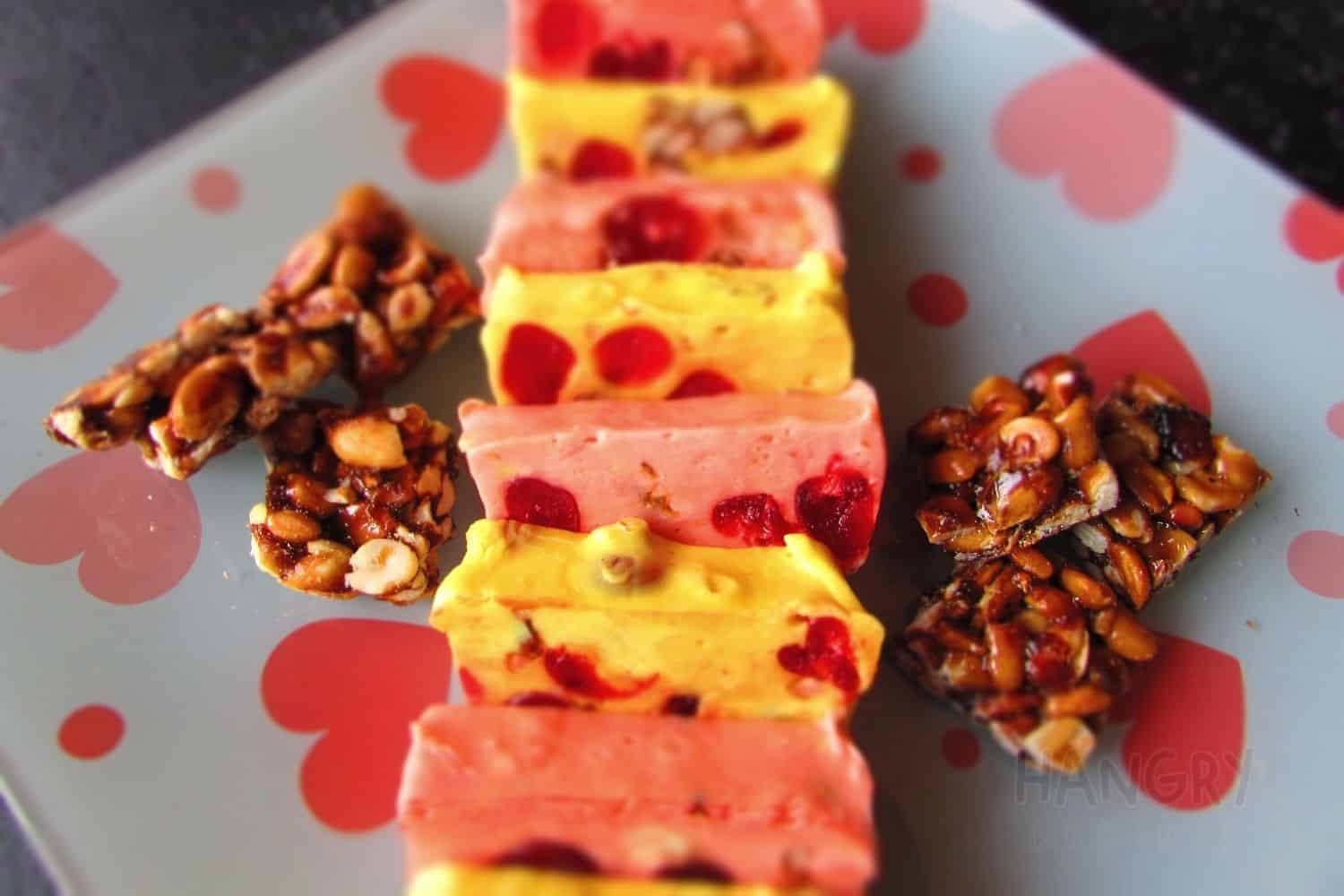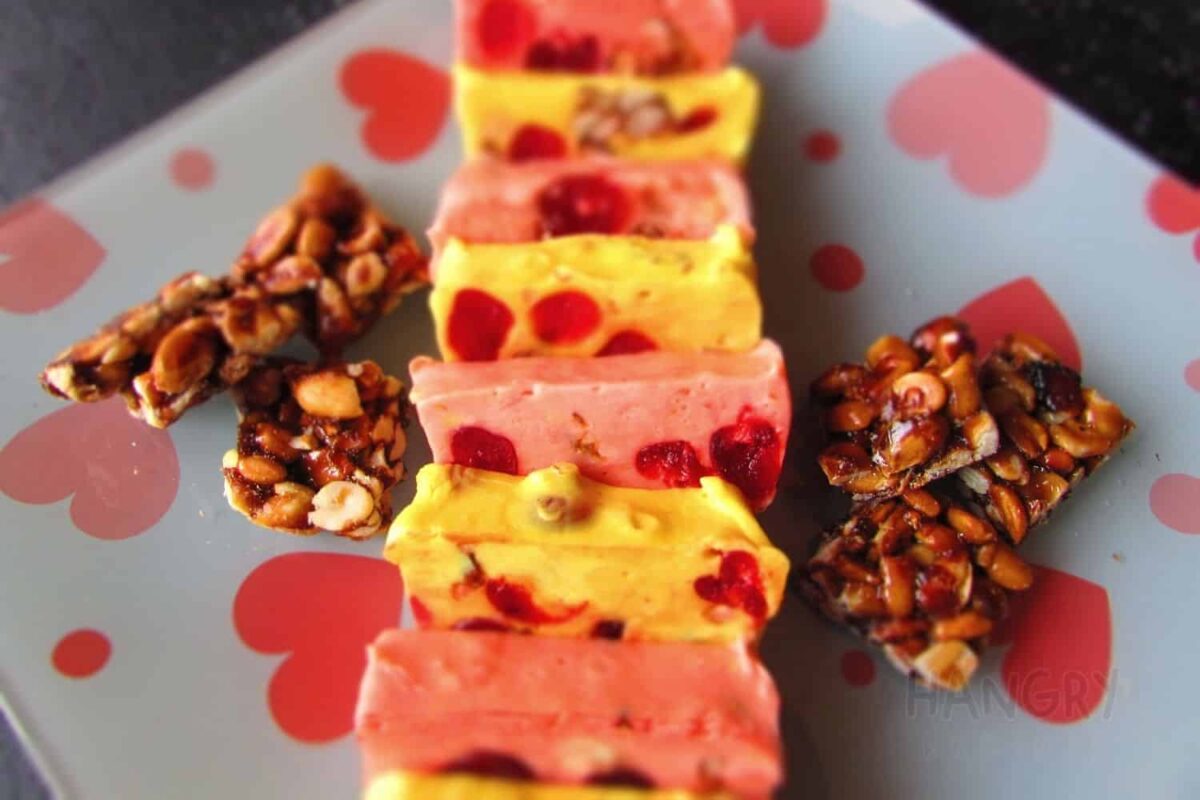 Ingredients
300

gram

marshmellows (Any colour you desire)

1

cup

chopped peanut brittle

1

cup

cherries

250

gram

white chocolate pieces

1

tbsp

butter
Instructions
In a saucepan, over medium heat, melt the butter and marshmallows, adding the chocolate

Stir until it forms a ball

Add the cherries and nuts

In a small, greased bread tin, pour in the mixture

Place in the fridge overnight to set

Use tissue paper to wrap individual sweets