Perfect for during or after a heavy meal, this Turkish Cabbage Salad is a great palate cleanser to add some freshness and lightness back into to your tastebuds. Made with only the freshest cabbage and carrots, this salad will leave you feeling healthy and satisfied.
This cabbage salad uses white cabbage, but you can use red cabbage if you would like to add some color to the dish. The cabbage and carrot are flavored with an olive oil, lemon juice, yoghurt, and mayonnaise dressing, and topped with mint leaves. These flavors add a freshness to the vegetables, a creamy texture to go with the crunch, and a slight tang from the lemon juice. The mayonnaise will also add a sweetness to the salad, but feel free to add a sprinkle of sugar if you would like it sweeter.
High Nutritional Content
Cabbage is known to be a highly nutritional veggie, with an impressive amount of vitamin K (one cup providing 85% of an adult's recommended daily intake) and vitamin C (one cup providing 54% of an adult's recommended daily intake). It is also low in calories, and high in fiber, keeping you full for longer. Cabbage also contains powerful antioxidants which help protect the body from free radicals that can promote cell damage.
Chef's Tips
Once you have tossed your cabbage and carrots in the dressing, leave it in the fridge for at least 30 minutes in order for the flavors to develop fully. The lemon juice will also help soften the cabbage a little bit, ensuring that it is crunchy but not tough.
Serve this salad as a light side for a meaty meal, or as an option with other salads for a dinner party with multiple courses or food types. You need not pair this salad with any other dishes though- it is as delicious on its own!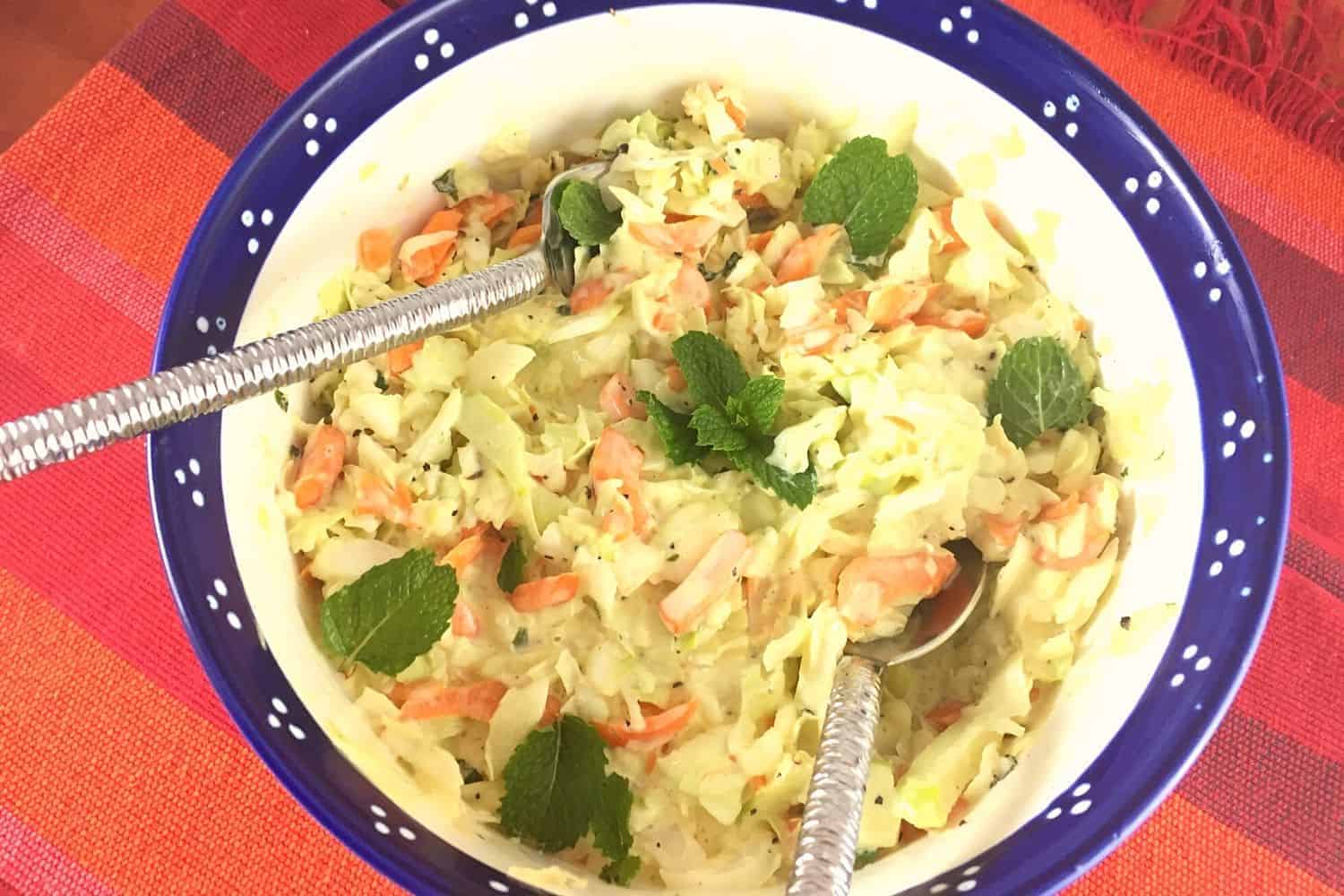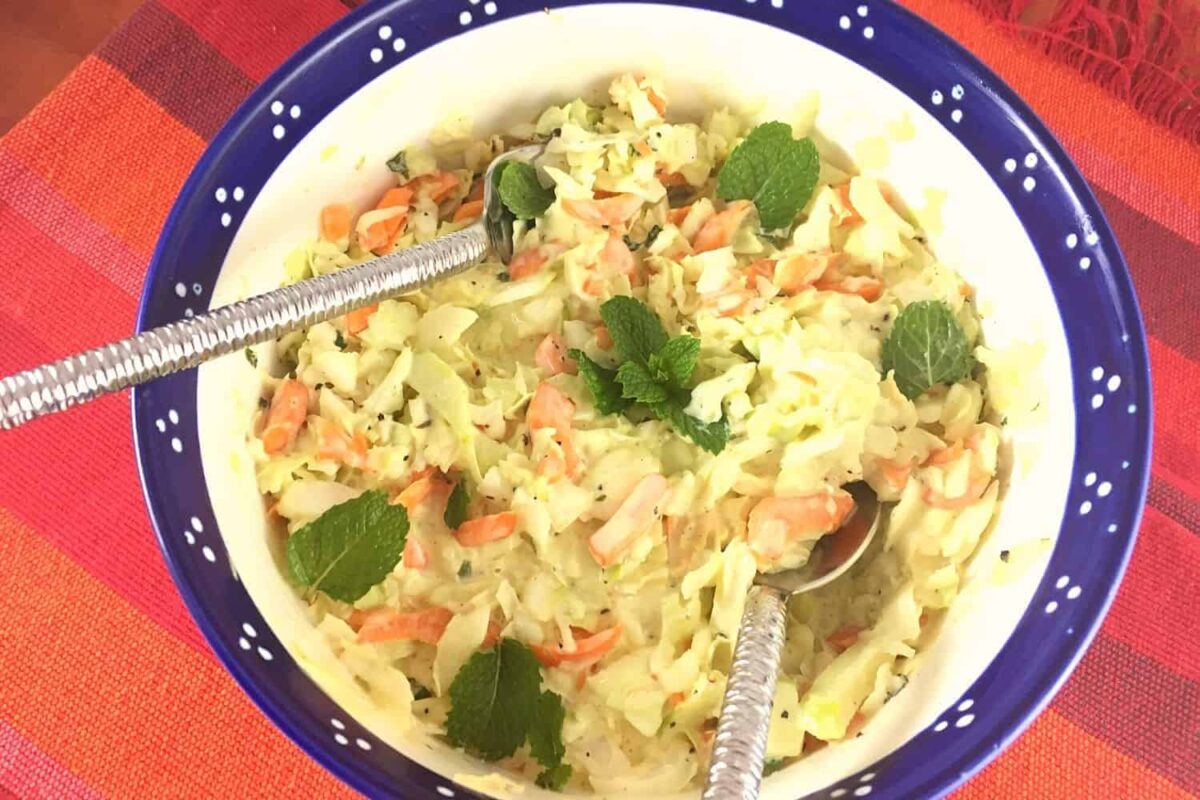 Ingredients
1

small head of cabbage

3

carrots

thinly shredded

salt and pepper

to taste

4

tbsp

lemon juice

2

tbsp

olive oil 

5

tbsp

yoghurt

2

tbsp

mayonnaise

1/2

cup

washed mint leaves
Instructions
Cut the cabbage in half and discard the outer tough leaves and the inner core.

Cut each half into quarters and wash under cold water.

Place each quarter on its side and slice very thin slices with a sharp knife.

Place cabbage and carrots in a bowl and dress it in salt and pepper to taste, olive oil, lemon juice, mayonnaise and yoghurt.

Add the mint leaves, toss well with enough dressing to suit your taste and serve.