We don't know about you, but we love finding new and exciting flavours to cook our steaks in, and this Rosemary & Garlic Paste Rump Steak will tick all of those boxes, and leave you with fresh and invigorating flavour every time.
This dish is quick and easy, taking a total of 10 minutes to make! Yes, you heard that right, only 10 minutes! There is certainly no compromise on the flavour though. The rosemary and garlic are known to be a seasoning combination for meat that just works every time, adding a lovely freshness and pungency. Not only is this a quick dish, but it is almost effortless. Just rub the basting onto the meat and you are good to go! The cut of beef used for this dish is rump steak, which boasts a strong and savoury flavour that will intensify as you combine it with the other flavour profiles. You can also use sirloin if you would prefer a more tender cut of beef.
A great tip for this steak, if you are wanting to serve it in slices, is to let it sit for 4 to 5 minutes once cooked. This allows the juices and the flavours in the meat to really lock in, and keep them from seeping out the sides when sliced.
This truly is a dish that will never leave you disappointed, it is almost foolproof! Serve this rump steak with a potato or a cauliflower mash and some roasted vegetables.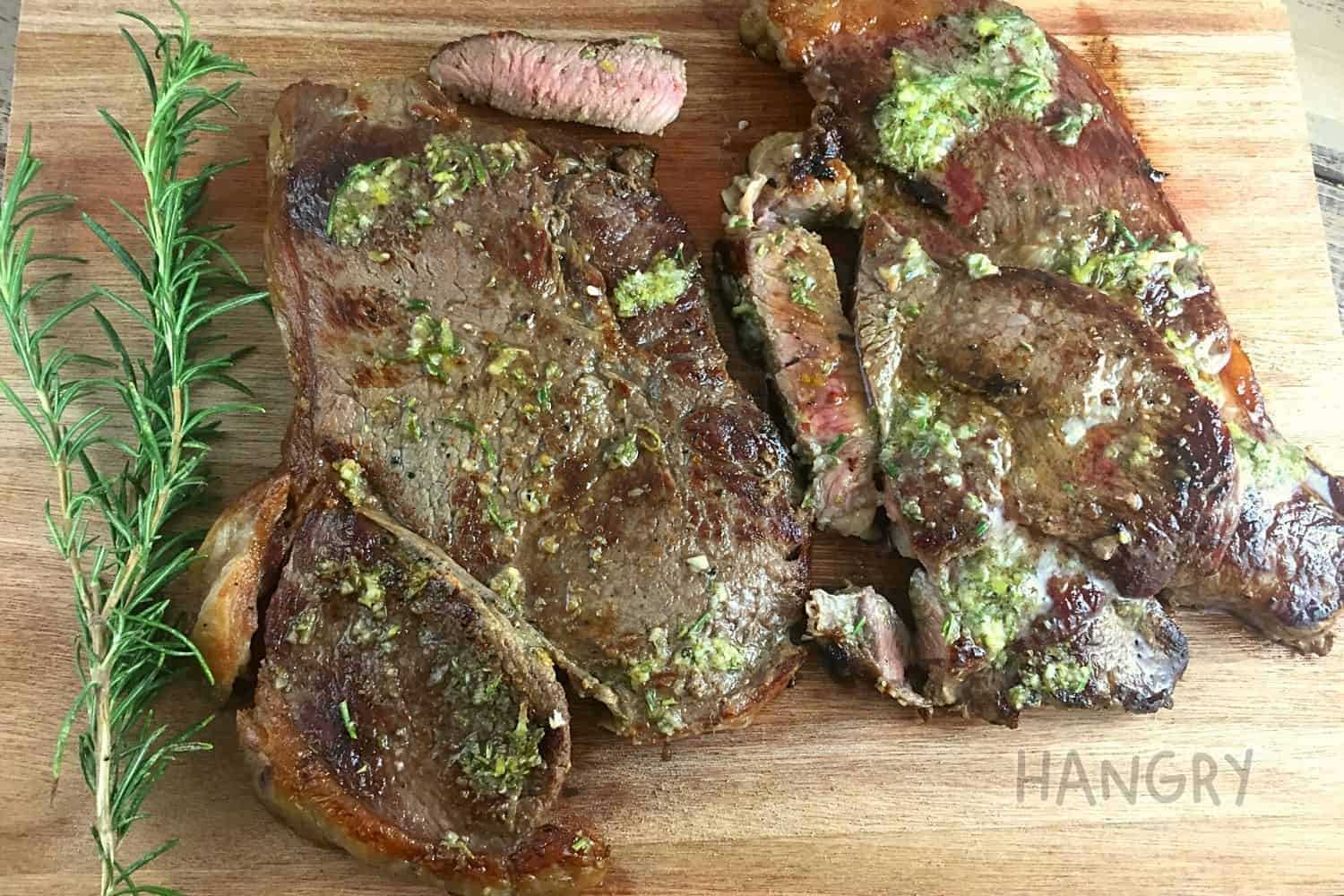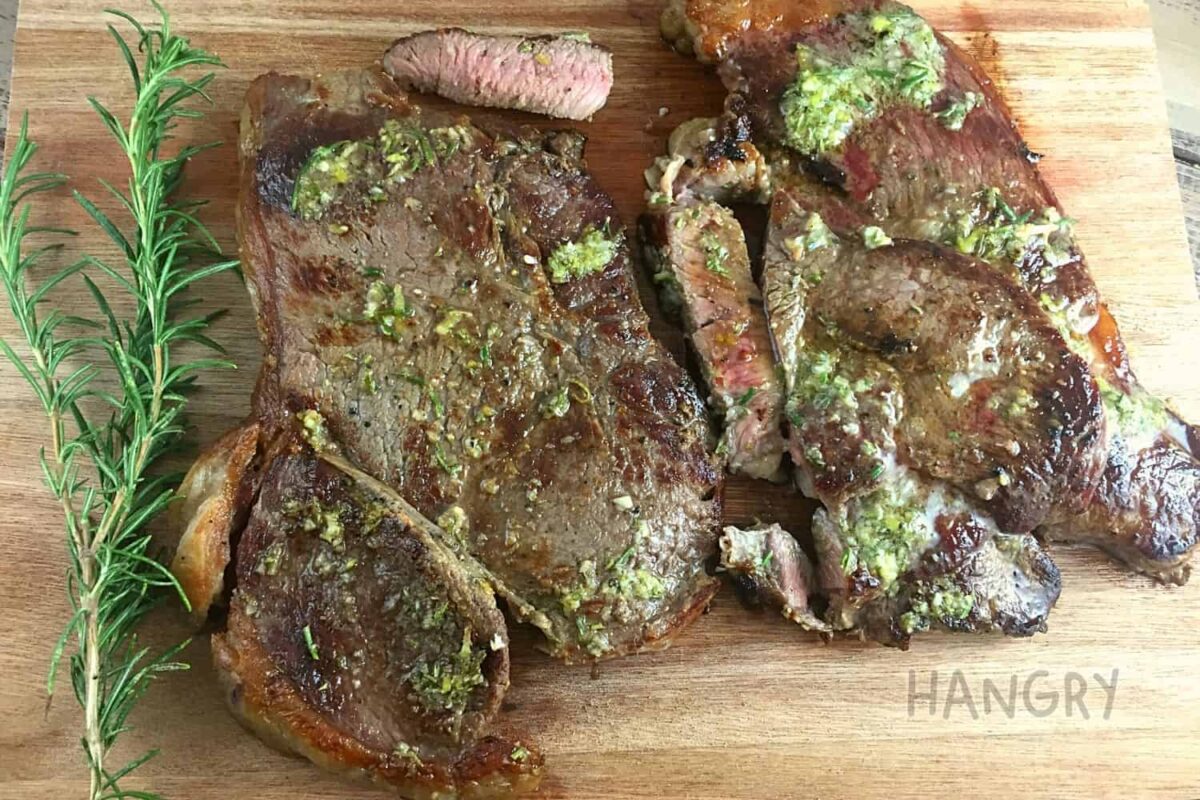 Ingredients
2

+- 250g

rump steaks

2

tbsp

butter

softened

1

tbsp

fresh rosemary 

finely chopped

1

tsp

lemon zest

1

tbsp

lemon juice

1

tbsp

olive oil

1

tbsp

balsamic vinegar

3

cloves

 garlic

peeled and chopped
Instructions
Trim the steak where needed and pat dry

Mix together the butter, chopped rosemary, lemon zest and juice until you have a thick paste and set aside.  

Season steaks with salt and pepper on both sides. Pan-fry one at a time, or if you have a large skillet, pan-fry both at the same time.

Heat the olive oil in a large pan over high heat. Once very hot, add steaks to the pan and cook for 2-3 min on each side for medium-rare. Cook for a further 1 minutes for well done. When you turn the steaks for the first time, add in the butter paste and garlic cloves on the top of the steaks, basting the steaks from time to time with the melted butter paste.  Just before you remove the steaks from the pan, add in the balsamic vinegar and allow it to cook for a minute or so.  

Remove the steaks and set them aside to rest.