This fruity orange cake is the perfect treat for when you are craving a sweet yet zesty dessert. It is moist and filled with a delightful, fresh, and unique citrus flavour that will have you rushing back for seconds in no time!
This lovely cake is so simple to make and only has to be baked for half an hour! The cake itself calls for the simplest ingredients, and the syrup is made from orange juice, sugar, butter, and water only! These are boiled in a pot until thick and poured over the cake once it has been baked. It is important not to over bake this cake as that could lead to it being dry. Once 30 minutes have passed, test the cake to see if it is done by sticking a toothpick or cake tester in the centre- if it comes out clean or with only a few crumbs you can consider it done.
You can also squeeze your own orange juice to ensure the cake is as fresh and healthy as possible. Freshly squeezed orange juice has less added sugar, so the nutritional value of the cake will be improved too! To add a bit more orange flavour to your cake, we suggest that you add two teaspoons of freshly grated orange zest to the cake batter as well as the syrup. This will add a tang as well as some added colour and texture to the cake.
This orange cake is great as it gets better over time- the citrus flavours deepen and the sponge moistens. Enjoy at room temperature and store the remaining in the fridge for up to 5 days. This cake can also be stored in the freezer for up to 2 months, so it is perfect to savour and enjoy over time!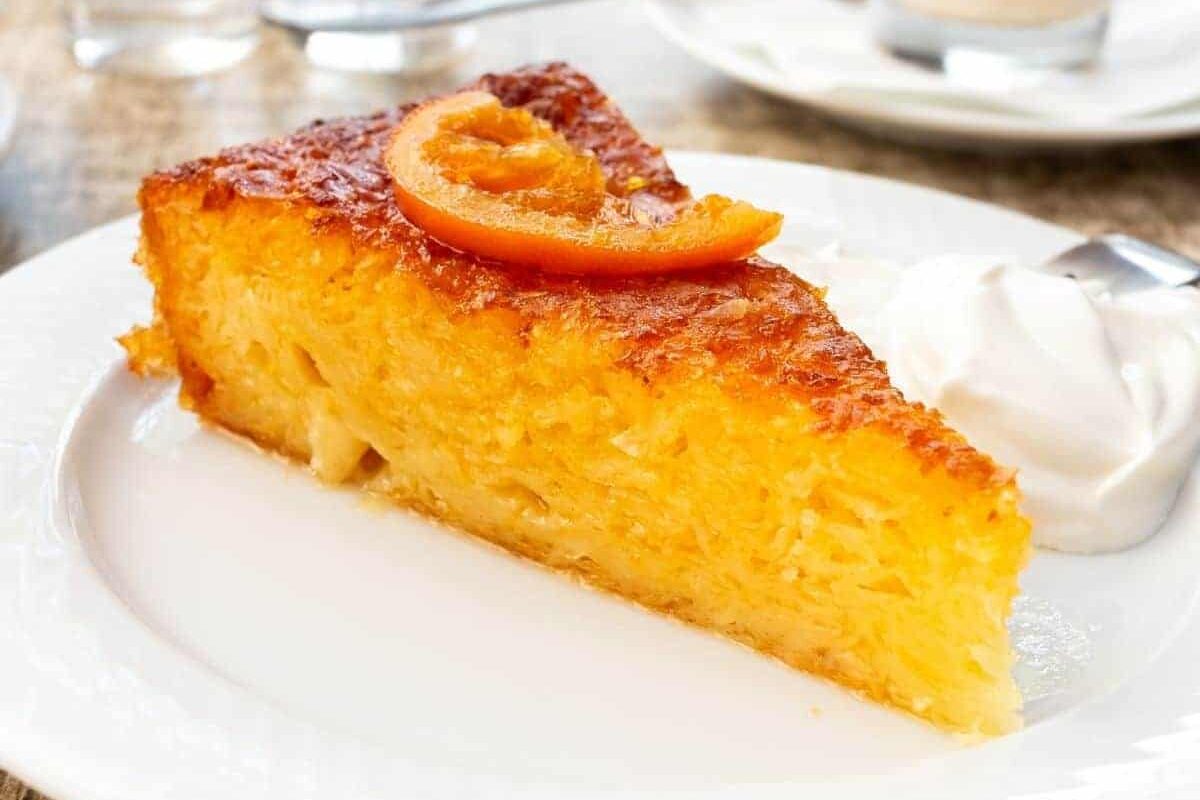 Ingredients
CAKE
3

eggs

1

cup

sugar

1 ½

cups

cups flour

1 ½

cups

cups baking flour

3

tbsp

butter

¾

cup

milk
SYRUP
1

cup

water

1 ½

cups

sugar

1

tbsp

butter

1

cup

orange juice
Instructions
Cream the butter and eggs together

Melt the milk and butter together, then add to the mixture

Pour into a greased pastry dish
SYRUP
In a saucepan, boil the ingredients together

Dust with icing sugar then cut into blocks and serve with fresh cream.