Although rather unconventional, this Bovril Cake is surprisingly flavoursome and pleasant! This recipe results in a lovely sweet yet savoury cake that you just might have to taste to believe.
This seriously is a great treat to have when you are not quite sure what you feel like eating. Do you want savoury or do you want sweet? Why not both! This Bovril cake is a great combination of differing flavours- the Bovril and cheese adds a rich and salty flavour that compliments the light sugary sweetness of the sponge cake.
Bovril cake turned vegetarian
If you are vegetarian or vegan, swop out the Bovril for Marmite, a food spread made from yeast extract that is actually a product of beer brewing! Just like Bovril, Marmite has a distinct salty flavour, minus the beefy flavour and beef content, so it is a perfect alternative for non-meat eaters.
This cake can be served as a side dish with a creamy pasta or eaten on its own as a dinner, lunch or a snack, it really is that forgiving. Trust us when we say that it is certainly an unforgettable meal that may become a family favourite! Go ahead, try it! We dare you…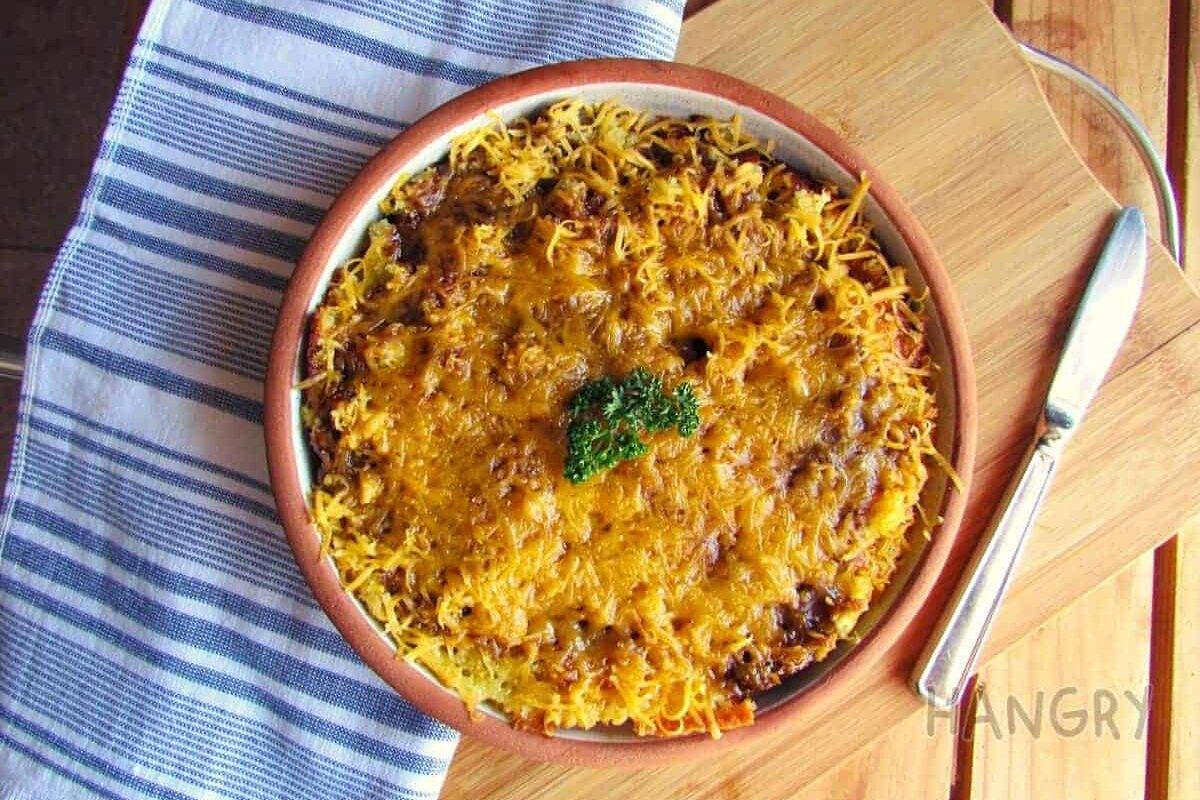 Ingredients
Topping
115

grams

melted butter

15

ml

Bovril

1

cup of

finely grated cheddar cheese
CAKE MIX
80

ml

butter

200

ml

sugar

1

egg

200

gram

flour

2

ml

salt

250

ml

milk

10

ml

baking powder
Instructions
Preheat oven to 200 degrees

Siff the dry ingredients together and add to the mixture, gradually adding the milk

Pour into a greased oven dish

In a saucepan, melt the butter and Bovril

When the cake is removed from the oven, prick the cake with a fork to make even holes

Pour the Bovril mixture over

Sprinkle with the cheese, the heat from the cake will melt the cheese